Tribute to the Classic White Shirt
Written by H, Posted in Shirts
Today over at online fashion community Coutorture, Jenny Flevin — the Senior Editor for Harper's Bazaar – is acting as guest editor. Accordant with the release of Harper's Bazaar Great Style, Coutorture is featuring tips and advice on personal style. Since my personal style is classic (with a twist), today's post is dedicated to the classic white shirt.
I love a crisp white shirt. It's arguably the most classic piece of clothing a woman can own (next to the LBD, of course). A clean cut, collared white button-down is an essential element in a woman's wardrobe. Most of the women I spoke to regarding this very post own at least 2 variations on the classic.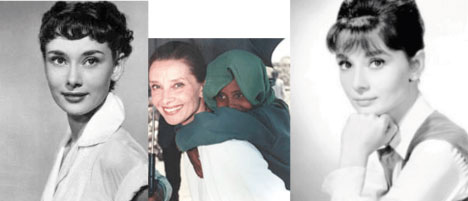 Though the white shirt has been around for ages, Audrey Hepburn really helped popularize the look. Along with her signature capri pants and ballet flats, Audrey set trends and styled a look that would become timeless. Whether shooting a movie, posing for promotional photos, or working with UNICEF, the white shirt was ever-present in Hepburn's wardrobe.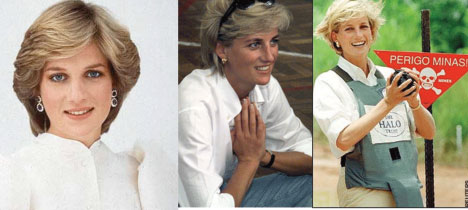 The late Princess Diana was another fashion icon who always styled classic, and frequently did so wearing a white shirt. From her early days as wife to Prince Charles to her time spent working with the Halo Trust in Cambodia, Princess Diana used the white shirt to put together ensembles that were effortlessly elegant; ensembles that were copied by women the world over.
So how do you incorporate the white shirt into your wardrobe and style it your own? I have 3 key tips:
1. Pick a shirt that you know you'll wear. Some women opt to wear an actual mens shirt, others opt to wear something fitted. It depends on your personal style; take a cue from what's already in your closet.
2. Wear it with variety in mind. One day wear it tucked in, one day wear it over a tank or under your favourite sweater. Try popping the collar and folding up the sleeves.
3. Be wise, accessorize. The right accoutrements can take your white shirt from the office to the club (or wherever it is you hang out after hours). Buy a skinny belt and cinch it around your shirt. Try tying a colourful scarf around your neck or layering on a few strings of pearls.
My favourite pick for the classic white button-down, hands down, is this cotton shirt from J.Crew. It's designed with long sleeves, a point collar, and a shirttail hem; it's a must-have for your wardrobe (READ: If you don't have one already, head over to JCrew.com and purchase one).