Moschino Cheap & Chic Shift Dress
Written by H, Posted in Skirts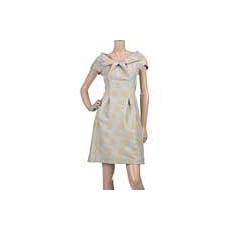 As someone who swears by the luxe quality of Moschino's eyewear, I can't help but feel that the quality carries over into the clothing. Sure Cheap & Chic is the name of the line, but don't let the 'cheap' part fool you.
Franco Moschino's vision stays alive with this boat neck shift dress (with convenient invisible pockets on either hip.) The dress is classic, the pattern is mod, for a mix that is true to you.
Pair with black tights and some skyscraper heels-platforms-wedges, and you're set.
Buy it now at: http://www.net-a-porter.com/product/20873