Hope's ThisNext Picks: Leopard!
Written by H, Posted in Sweaters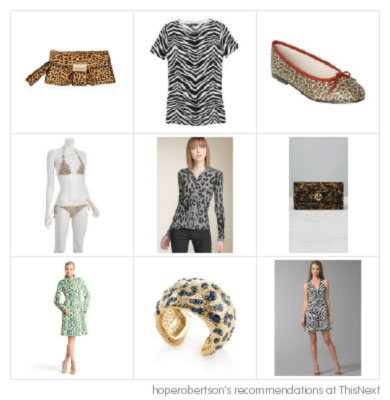 To dress daringly — be it baring your décolletage in a low-neckline, or showing your gams in a minute mini — is dramatic, but to make it exotic, try throwing in a little print (animal, that is.)
I'm thinking a leopard-print coat by Dior that's more fresh than spring flowers, and French Sole ballet shoes that are perfect for skipping down snow-free streets are exactly what we need to throw a little spice into our mid-winter lives.
Head over to ThisNext and check out my other animal-print picks, and do tell me if you see something you like!