Indoor Gardening: How to Care for Poinsettias
Written by H, Posted in Gardening, Style at Home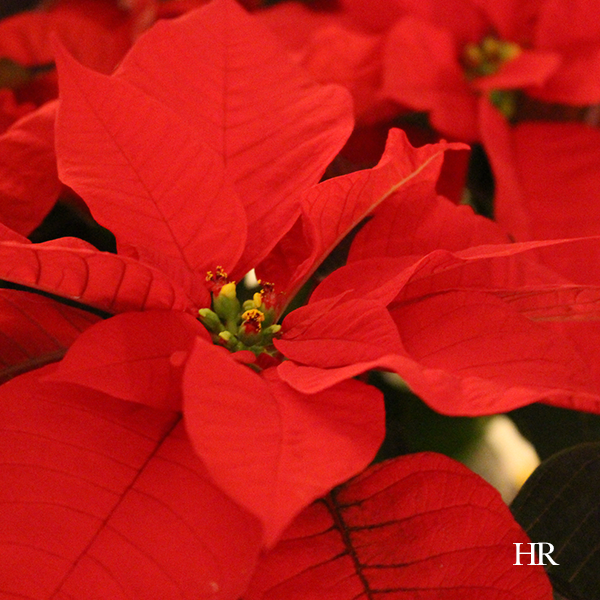 If you live in North America, poinsettias are one of the sure signs of Christmas! If you've ever wondered why poinsettia plants are closely associated with Christmas, it all comes back to a Mexican folk tale. Legend has it that a poor girl who couldn't afford a gift to offer to Christ on Christmas Eve, instead brought an offering of weeds. When brought in to the church, because it was given in love, the weeds bloomed into red and green flowers.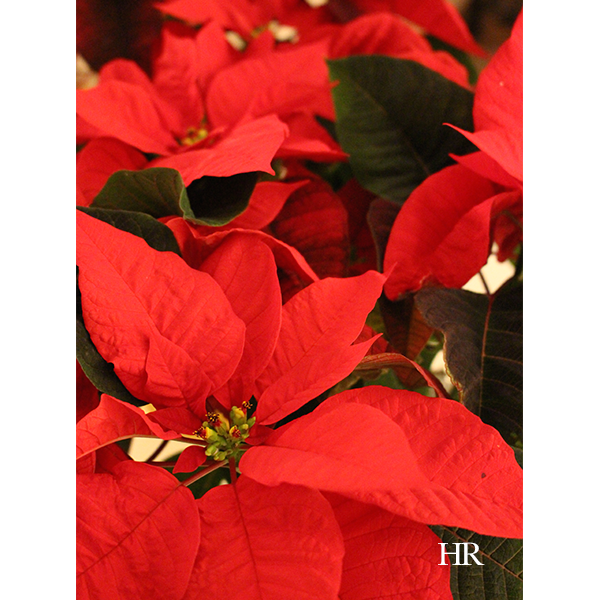 Poinsettias aren't native to the U.S. or Canada, in fact, the poinsettia plant is native to southern Mexico and Central America. With blooms in red, burgundy, pink, peach, yellow, and cream, poinsettias (in their native land) can reach heights of up to sixteen feet tall!
The poinsettia plant is named after the former U.S. Ambassador to Mexico, Dr. Joel R. Poinsett; it was Poinsett who introduced poinsettias to the U.S.
As poinsettias are a popular Christmas plant, we're getting into that season where the beautiful blooms are given as gifts, or you may be decorating with them throughout your home. Here are some helpful tips for poinsettia plant care, and how to care for poinsettias in your home this holiday season:
Poinsettias love sunlight, so try to position your poinsettia plant close to a sunny window; these plants love natural sunlight (hey, they're native to Mexico and South America, so it only makes sense). Most poinsettias like at least five hours of sunlight each day.
Poinsettias love water. Water your poinsettia plants regularly and don't let the pot dry out. This is a balancing act because while poinsettia plants love water, they don't fare well if their pot is over-watered. Be sure whatever container you're keeping the plant in is able to drain any excess water.
Poinsettias love maintenance. Be sure to keep the plant and the pot free from any excess leaves that may fall. If you find your poinsettia plant is losing a lot of leaves, that's a sign the plant needs water, or is perhaps in a place with too much light. This may seem like a contradiction to the point above, but poinsettias can be picky.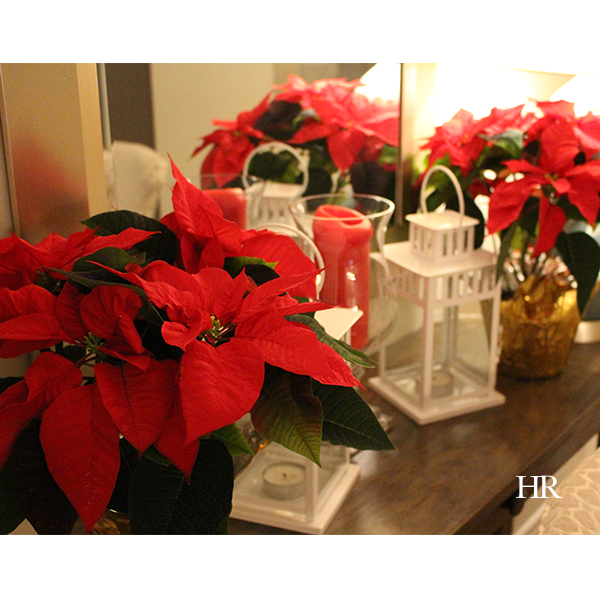 Interesting fact: Did you know that December 12th is National Poinsettia Day? The day is recognized in honour of the passing of Dr. Joel R. Poinsett (after whom the poinsettia plant is named).

Christmas Christmas decorating gardening Hope's How-To indoor gardening indoor plants plants poinsettia poinsettia plant poinsettias