4 Wing Chairs for Your Home
Written by H, Posted in Interior Design, Style at Home
One of my favourite past times is curling up in a comfy chair with a hot cuppa and a good book. Since I've been married, one of my favourite parts of the day is when my husband Wes and I sit down to enjoy our breakfast, pray, and read our devotions. While some may engage in these activities at the kitchen table, we usually start our day in the living room, sitting in our wing chairs, breakfast on a tray, and our Schnauzer Dickens at our feet.
If you're looking to invest in a wing chair (or two, or four) for your home, today I've carefully curated some fantastic wing chairs to share with you. While most wing chairs are classic, these wingback chairs each have their own unique features that set them apart.
4 Wing Chairs for Your Home:
1. Home Furniture Wing Chair. You know every once in a while you make a purchase and it's one you talk about for years to come? These custom upholstered wing chairs (and matching ottoman!) from Home Furniture were one of the best purchases I have ever made. I love these chairs. My Mum refers to them as chairs that are made for "tall men". It's fitting, since my husband stands over six feet tall. Made to order with two matching (or mis-matching, in our case) cushions, these are lifetime pieces that we'll have in our home for years to come. Best part? They're Canadian made! For purchasing details, visit Home Furniture.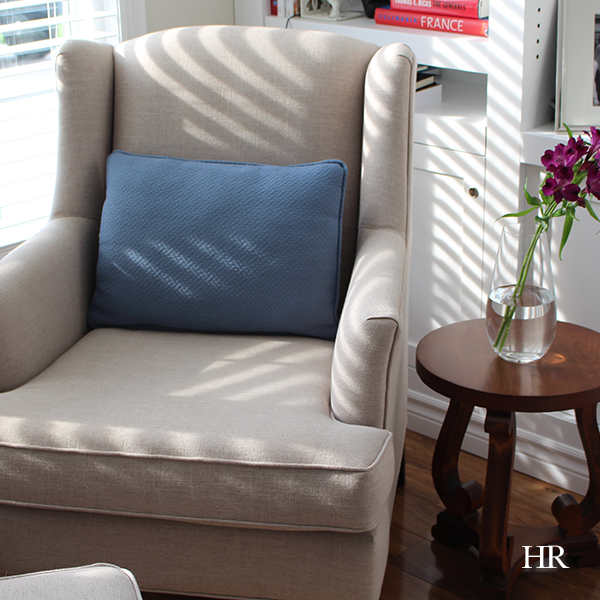 2. Restoration Hardware 19th Century English Wing Chair. Restoration Hardware is one of those status stores; when you own a piece of their furniture, it's like instant-cool status. Take this 19th Century English wing chair for example. No, it wasn't made in the 19th century, but it's designed with memories of shape and style from that era. Beyond the classic shape, I love the tufted details and deep seat (again, a good tall man chair!). What I don't love is the non-functional front wheels which add a hipster vibe. Also of interest is that you can custom-order this chair in almost any fabric swatch or colour of your choice, enabling you to infuse a bit of your personality into this piece. For purchasing details, visit Restoration Hardware.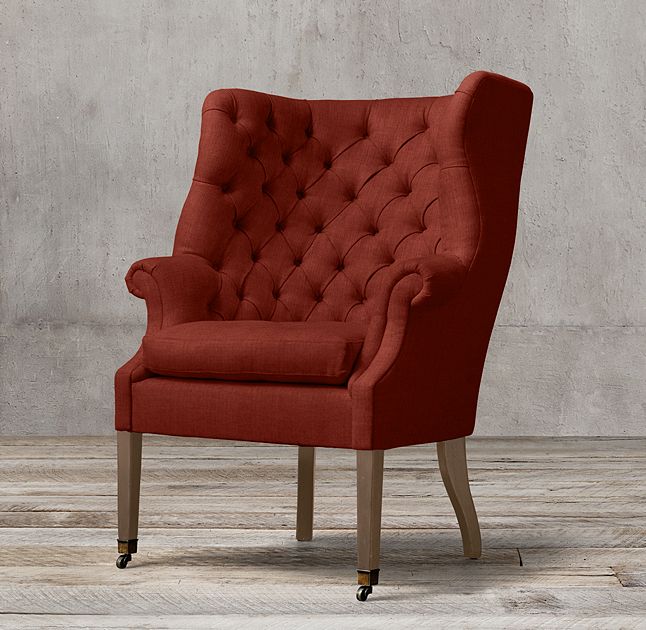 3. West Elm Niels Wing Chair Glider. There is something about Danish design that I do love. West Elm's Niels wing chair is no exception. They've taken a traditional style and made it quintessentially Danish with curved lines and a smooth gliding system. Built on a solid wood frame, this glider would be ideal for a family room or nursery. It's definitely not your grandma's glider! For purchasing details, visit West Elm.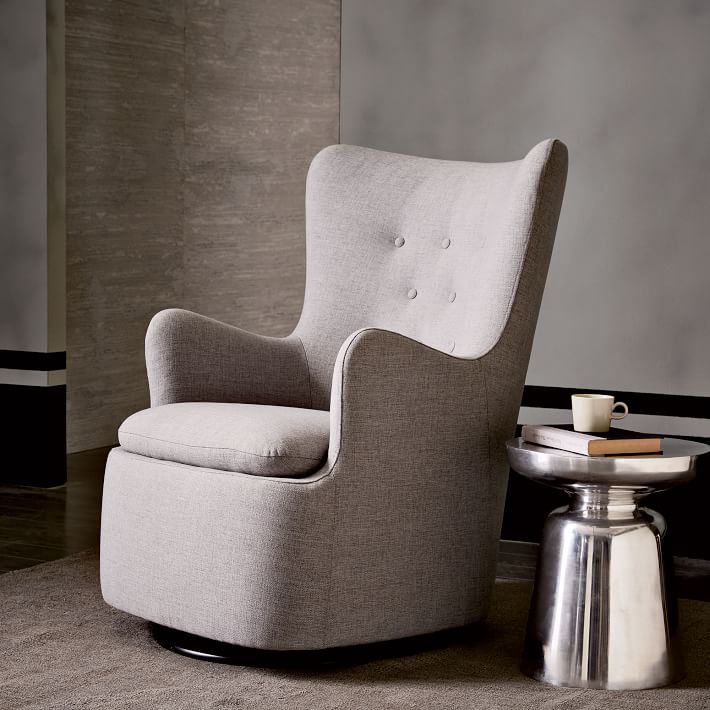 4. Sarah Richardson Robert Wing Chair. As I mentioned above, I love when furniture is made in Canada. There's something about supporting our economy that's really encouraging and also inspiring; it speaks volumes to see a Canadian designer who's furniture line is actually made here in Canada. Sarah Richardson's Robert wing chair is elegant, beautiful, and would be an ideal complement in a living room or dining room. With details pulled from a traditional William Birch chair and a wing back, Sarah Richardson's Robert wing chair is a piece of furniture that will never go out of style. For purchasing details, visit Sarah Richardson.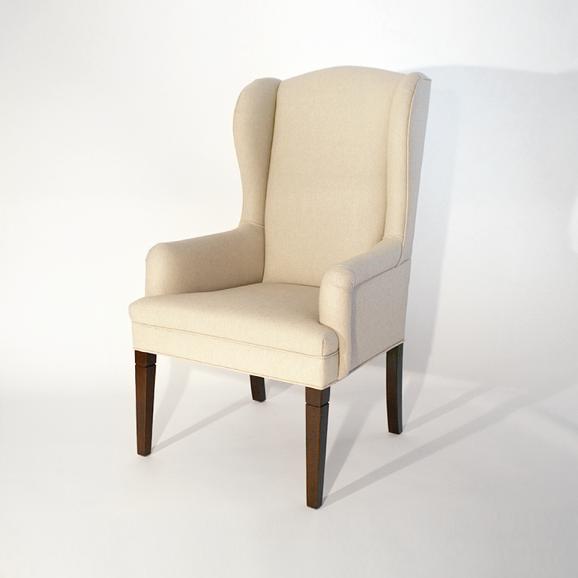 For more home decor and interior design inspiration, be sure to check out my Pinterest!