Indoor Gardening: What to Put in a Christmas Flower Arrangement
Written by H, Posted in Style at Home

I love flowers. In my opinion, no home is complete without an arrangement of fresh flowers. There's just something about a fresh floral arrangement that can brighten and bring life to almost any space.
With preparations for Christmas well underway, decorating with flowers is one of the easiest ways to add a little festive cheer to your living space. Today I've put together some suggestions of great flowers to decorate with at Christmas time. Whether your style is classic or modern, these plants will bring Christmas cheer!
1. Red roses. A traditional flower, roses are effortlessly elegant. On their own or as part of an extravagant arrangement, red roses make for a beautiful flower arrangement, not just at Christmas, but anytime of the year.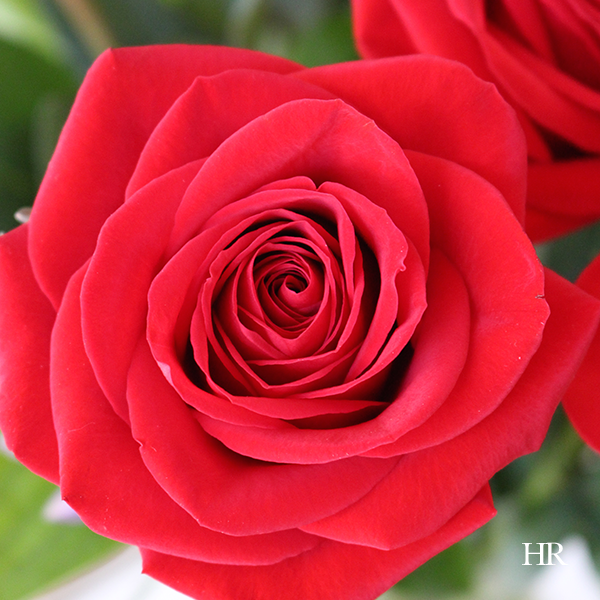 2. Evergreen branches. OK so they're not flowers, but whatever your evergreen of choice, whether pine or spruce sprigs, evergreen branches make a festive addition to any Christmas flower arrangement. A sure sign of the season, pine branches or spruce branches add an additional layer of texture and and earthiness to floral arrangements. (Just be sure to keep them watered).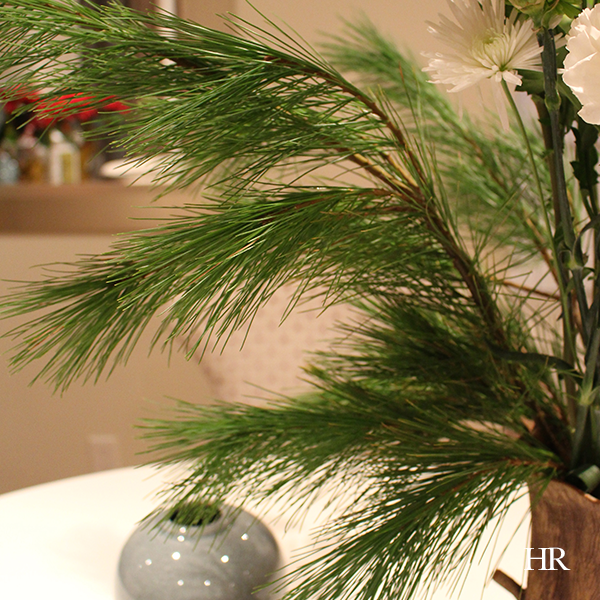 3. Green spray chrysanthemums. A favourite of mine anytime of year, there's something so happy about these little blooms. Green spray chrysanthemums come in a variety of sizes depending where they're at in their life cycle, and their vivid lime green colouring certainly will certainly as a contrast against deeper reds and greens in a Christmas flower arrangement.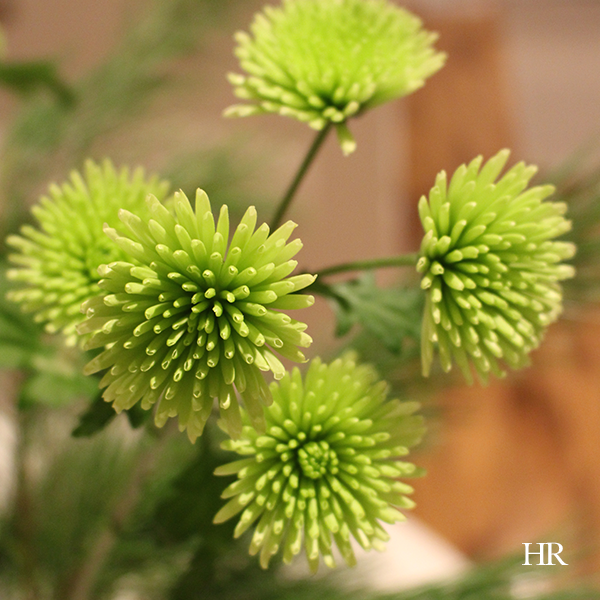 4. White flowers. From carnations and chrysanthemums to roses and ranunculus, white flowers are a must when it comes to creating a Christmas flower arrangement. Maybe it's because they remind me of snow, but there's just something a pure, white flower that seems seasonally appropriate.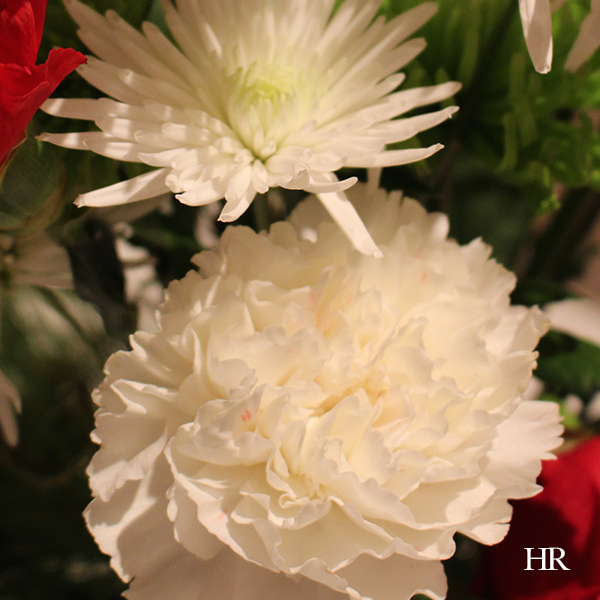 Those are some of my favourite flowers for creating a Christmas flower arrangement; what flowers are you decorating with this Christmas season?

Christmas Christmas decorating decorating evergreens floral arrangement flower arrangement flowers fresh flowers interior design inspiration mums red roses roses