Hope's Top 10 Essentials for Every Woman's Wardrobe
Written by H, Posted in Hope's How-To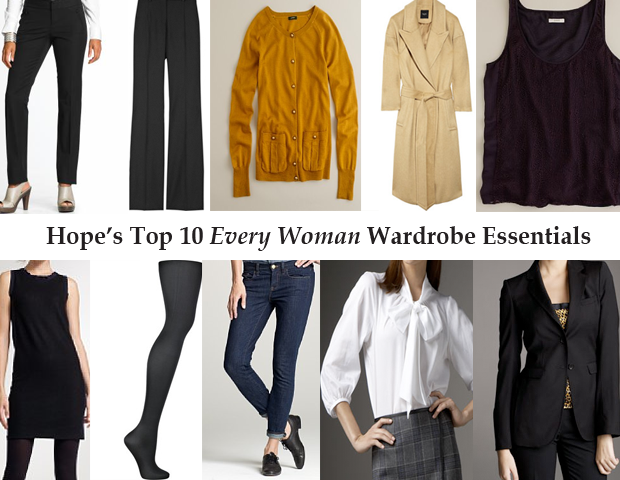 Get your notepads out and get your wallets ready: Over the next 10 days, I'm happy to present Hope's Top 10 Essentials for Every Woman's Wardrobe. I receive so many emails from women all over asking about my top wardrobe essentials, questions about closet classics, and what my favourite go-to pieces are in my personal wardrobe; I realized it's about time I break it down for everyone. It's a shame that so many women waste valuable time each day wondering what to wear to work or out to play. Getting dressed shouldn't be stressful; getting dressed should be one of the most inspired parts of your day!
It's simple, really. What's in your closet isn't a matter of quantity; it's a matter of quality. And when you have a few key, high-quality pieces of clothing, I guarantee your daily dressing experience will become less stress and more styled success. Ready to get started? We'll start with the basics (clothing, duh) and then we'll move on to accessories.
From that perfect wear-to-everything LBD to the best figure-flattering denim out there, I look forward to sharing these practical gems of information with you.
Check back tomorrow for our first installment!
xo, Hope