Get thyself Wisdom
Written by H, Posted in Christian Living, Published Work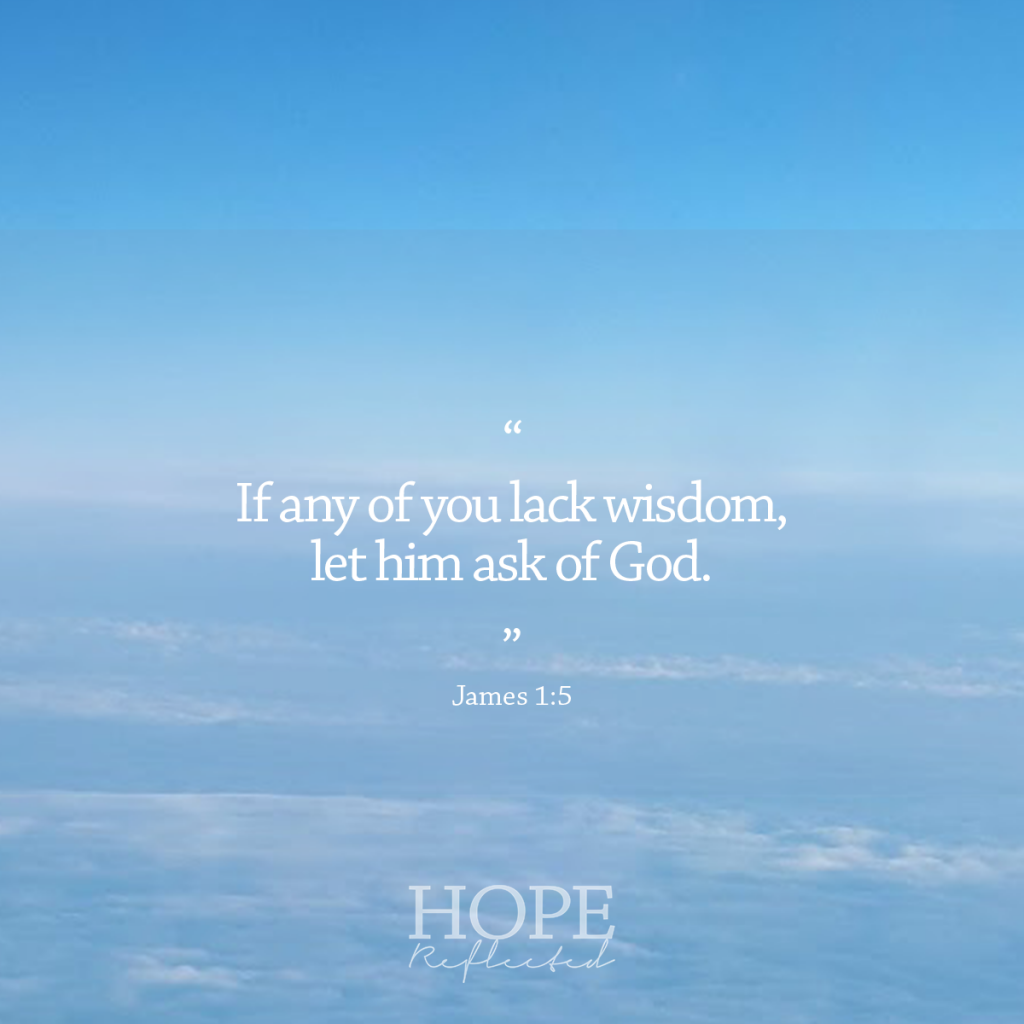 Wisdom is important as we walk through this life
In the books of 1 Kings and 2 Chronicles, after Solomon was anointed king, God asked Solomon what He could give to him. "Give me now wisdom and knowledge," Solomon responds (2 Chronicles 1:10). God grants Solomon's request. "Because this was in thine heart, and thou has not asked riches, wealth, or honour, nor the life of thine enemies, neither yet hast asked long life; but hast asked wisdom and knowledge for thyself… Wisdom and knowledge is granted unto thee." (2 Chron. 1:11-12)
Solomon went on to author most of the chapters found in the book of Proverbs. Proverbs contains many references to wisdom and how important wisdom is as we walk through this life. "Get wisdom, get understanding: forget it not; neither decline from the words of my mouth." (Proverbs 4:5)
Rely less on your own knowledge
James 1:5 tells us that "If any of you lack wisdom, let him ask of God, that giveth to all men liberally, and upbraideth not, and it shall be given him." Through quiet times spent in prayer and meditating on God's Word, wisdom starts with God. The key is that you need to spend time with God in order to gain wisdom. As you read more of God's Word, and consult Him more in daily prayer, you'll begin to rely less on your own knowledge and more on God's will. "There are many device's in a man's heart; nevertheless the counsel of the Lord, that shall stand." (Proverbs 19:21) As Charles Stanley says, "God will move heaven and earth to show you His will and your obedience to Him will bring greater blessings than your plans could hope to achieve."
Learn from the godly influence of mature Christians
Wisdom can also be found when you follow the example and learn from the godly influence of mature Christians. An excellent place to start is with your elders. "Is not wisdom found among the aged?" (Job 12:12) Think of the believers in your life who have impacted you through an encouraging word or a strong spiritual example. The Bible is filled with examples of other believers who have lead by example: Joseph in the life of Pharaoh, Elijah in the life of Ahab (Ahab is a great example of what happens when godly wisdom isn't pursued), Nathan in the life of David, and Jesus in the life of Nicodemus. Look around. You may never know the impact that your testimony has on the lives of those around you.
"Professing themselves to be wise, they became fools"
God's wisdom looks very different from the world's wisdom. Our finite minds can never comprehend the infinite Creator of the universe. His thoughts are higher than our thoughts, and His ways are different than our ways (Isaiah 55:8-9). Pursuing after wisdom by spending more time reading your Bible, or quieting your soul in prayer may never make sense to someone who has different priorities. In fact, you may even find in your pursuit to get thyself wisdom that others come into opposition. Don't be discouraged. "Professing themselves to be wise, they became fools" (Romans 1:22). God's foolishness is wiser than men; and His weakness is stronger than man (1 Corinthians 1:25).
Originally published as "Get thyself wisdom." Minto Express, Independent Plus, Arthur Enterprise-News, Mount Forest Confederate, Walkerton Herald-Times. July 4, 2019: 6. Print. Web.