Illumination
Written by H, Posted in Christian Living, Published Work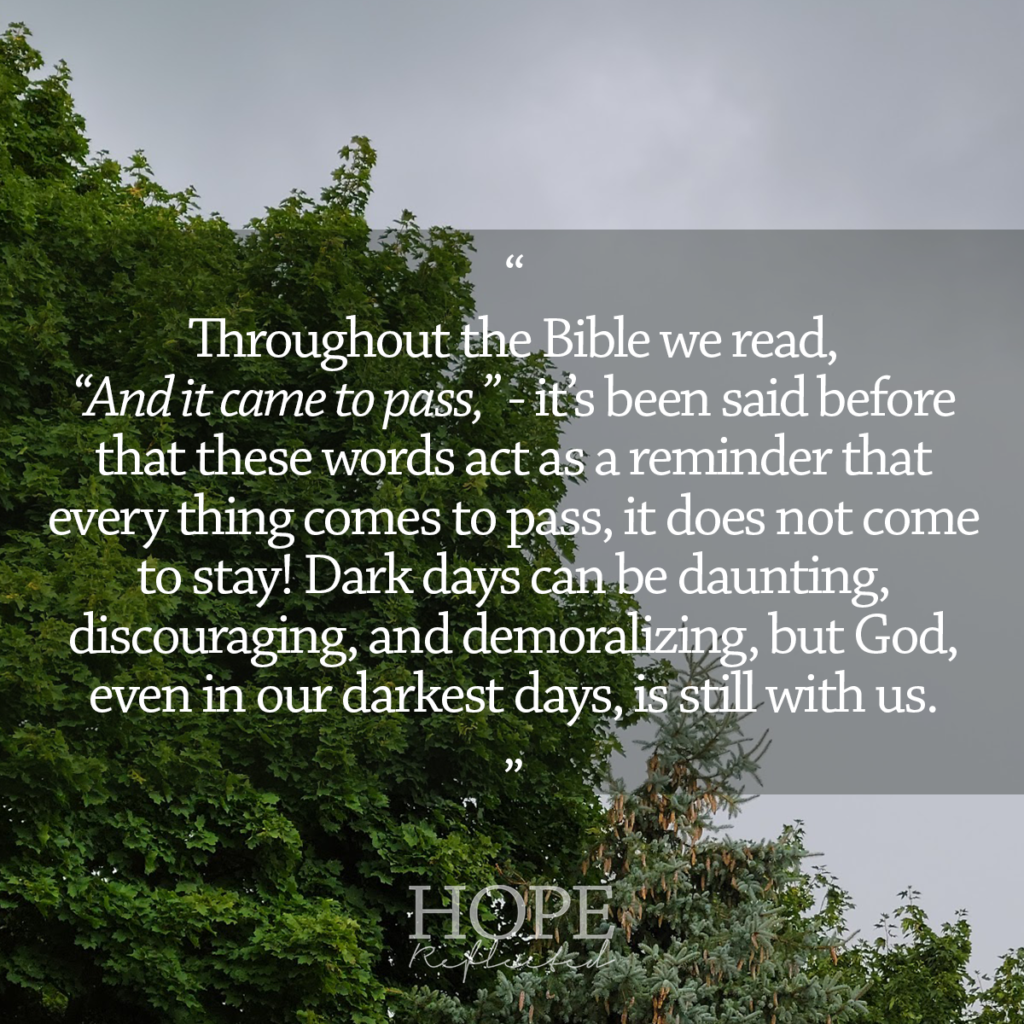 We are living in some dark days. People are plagued with anxiety and stress, and are grappling with grief. It's easy to caught up in our circumstances; just look around.
It came to pass
What's not easy during times of distress is remembering that this season will end. Throughout the Bible we read, "And it came to pass," – it's been said before that these words can act as a reminder that everything comes to pass, it does not come to stay! Dark days can be daunting, discouraging, and demoralizing, but God, even in our darkest days, is still with us. Even when we think He is being silent, even when we think He is not near, and even when we think He doesn't know what's going on.
God is our source of light
"For thou wilt light my candle: the LORD God will enlighten my darkness." (Psalm 18:28). David penned this psalm after Saul's death (we think we're living in difficult times; for a reality check, read about Saul and David's tumultuous relationship in 1 Samuel). Being relieved of someone who tried multiple times to kill him wouldn't enlighten David's darkness. Being crowned king wouldn't enlighten David's darkness. Only the Lord could enlighten David's darkness. To what, to whom, and where are we looking to light our candle? No person, no place, no possession can do it for us; only God can enlighten our darkness. He is our source of light.
Where do we find light when we're having trouble seeing in the dark? "The statutes of the LORD are right, rejoicing the heart: the commandment of the LORD is pure, enlightening the eyes." (Psalm 19:8). Similar to another psalm he wrote (Psalm 119), David uses Psalm 19 to praise the virtues of God's Word. Among them, "enlightening the eyes". Cheer and comfort, commandment and correction, everything we need to navigate the darkness can be found in God's Word.
The Power of Prayer
We can also find light for our darkest days through prayer. Yes, to the tired soul it may sound trite, but it is true. When we pray, we understand that the eyes of our understanding are enlightened (Ephesians 1:18). Prayer should always be a priority, but it's a misconception that our prayers must always be pretty and put together. When we come before Him, He sees every tear we cry. God doesn't merely comfort us; He collects our tears and keeps track of them (Psalm 56:8). Our Lord knows every thought, even the ones we don't acknowledge to Him (Psalm 139:2). Even when we can't speak, God hears every groan (Exodus 2:24, Psalm 6:6). C.S. Lewis wrote that, "I believe in Christ like I believe in the sun, not because I can see it, but by it I can see everything else." Getting closer to God is of utmost importance at all times, even when we find ourselves in dark days. Jesus promises, "I am the light of the world: he that followeth me shall not walk in darkness, but shall have the light of life." (John 8:12).
Originally published as "Illumination." Independent Plus. February 18, 2021: 5. Print. Web.