What's in your safety deposit box?
Written by H, Posted in Christian Living, Published Work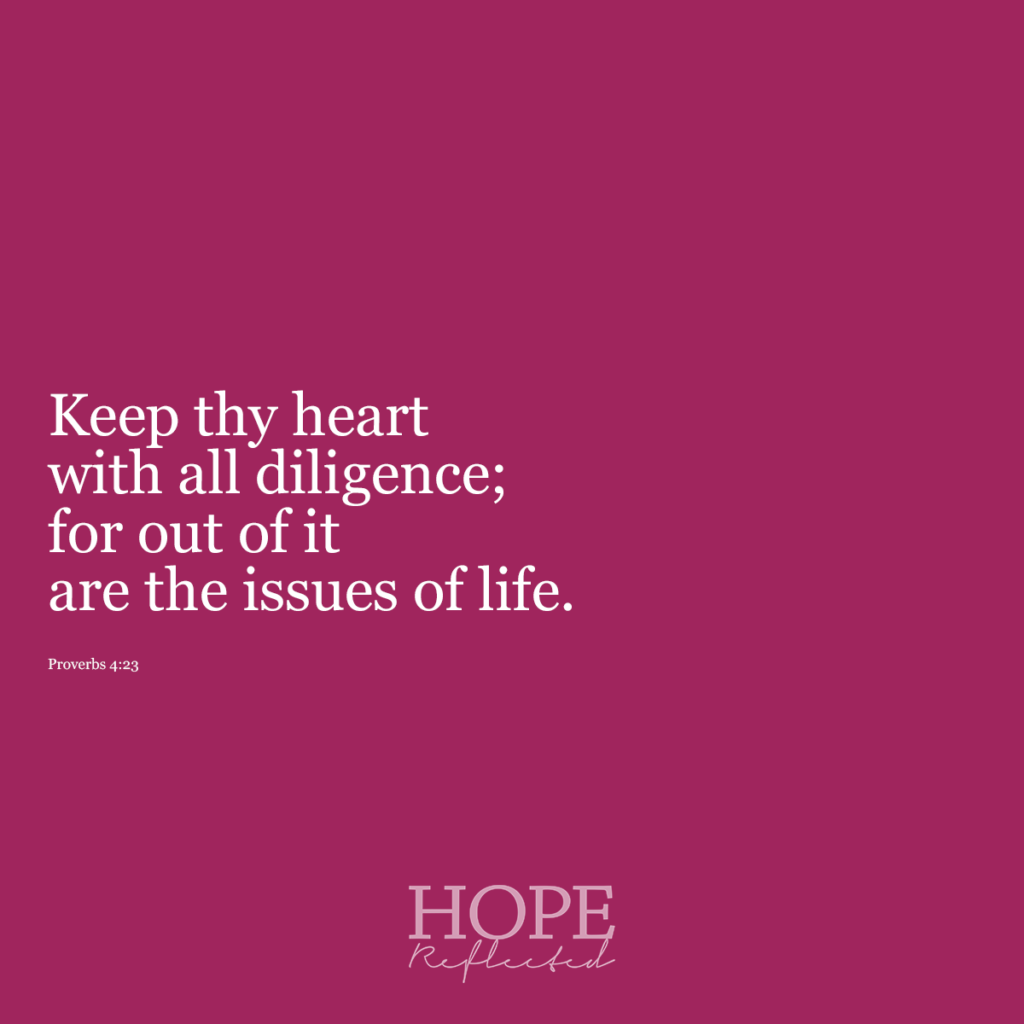 What's in your safety deposit box?
"Keep thy heart with all diligence; for out of it are the issues of life." (Proverbs 4:23)
My grandmother referred to the heart as the safety deposit box of your life. A safety deposit box is used to store items of utmost importance and value, things that you don't want to lose or don't want to be stolen – things that you don't want to misplace and that you want to keep with you for the long-term.
Safety deposit boxes come with two keys: One stays with the owner, and the master key stays with the bank. The idea behind this is to protect against any unwanted access to your safety deposit box. Also, if you lose the key to your safety deposit box, you can show your ID to the bank and regain your access.
Why all the security for such a seemingly small thing?
As the owner of my heart, I get to control what goes into it through what I see, what I read, what I hear, and the things I think about. As a Christian, God should have the overall master key to my heart to help me guard the contents. Why all the security for such a seemingly small thing?
What we put into our hearts matters. What we put into our hearts determines what comes out of them. Think of our hearts as the fountain from which our morality (or lack thereof) flows. This fountain can only produce fresh water or foul. Jesus told the disciples (Matt. 15:11-19), "But those things which proceed out of the mouth come forth from the heart; and they defile the man. For out of the heart proceed evil thoughts, murders, adulteries, fornications, thefts, false witness, blasphemies:"
Because by our sinful nature our hearts produce such tempers, we must guard our hearts more carefully than anything else. Our hearts are incredibly impressionable. This is why David, famously known as a man after God's own heart (1 Sam. 13:14), asked the Lord to "Create in me a clean heart, O God;" (Psalm 51:10). By nature, our hearts are not clean. It's only with the Lord's help and work in us that we can get the contents of our hearts right.
"Be careful, it's my heart"
Irving Berlin's Holiday Inn is one of my all-time favourite films. In it, Bing Crosby's character Jim Hardy sings the song, "Be careful, it's my heart". The lyrics go like this: "It's not my watch you're holding, it's my heart. It's not the note I sent you that you quickly burned. It's not the book I lent you that you never returned. Remember, it's my heart." Our hearts are delicate and fragile, and it's critical that we keep them with all diligence.
In 2 Peter 1:5, Peter wrote about adding virtue to our faith by "giving all diligence". To keep our heart with diligence requires work, and it requires sacrifice. Diligence requires carefulness and consistency; it's not a one-time thing. "For as he thinketh in his heart, so is he:" (Proverbs 23:7). We think about what we see and what we hear, and we must be careful to consider the qualities of the contents we're putting in our hearts.
Originally published as "What's in your security deposit box?" Independent Plus. January 27, 2022: 5. Print. Web.