The nature of faith
Written by H, Posted in Christian Living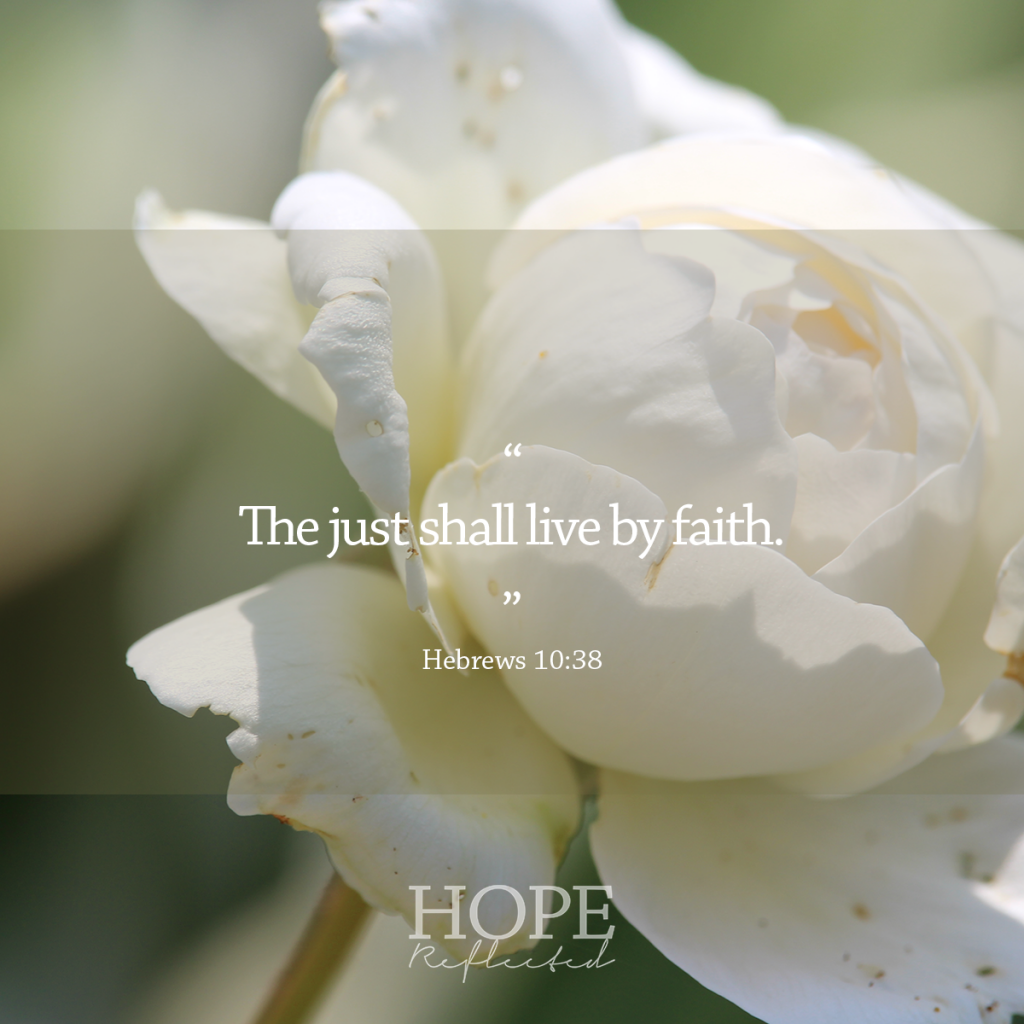 What is faith?
Luke 1:37 says that, "Faith does not make things easy, it makes them possible." Recently I wrote that faith is a lifestyle and something that each of us has a measure of inside. So what is the nature of faith?
The Bible shows us many things about the nature of faith. It's important to remember that faith is from God and it is a work of God. In John 6:29, when the disciples ask Christ what they have to do to work the works of God, Jesus responds and says, "This is the work of God, that ye believe on him whom he hath sent." 1 John 3:23 also says, "And this is his commandment, That we should believe on the name of his Son Jesus Christ, and love one another, as he gave us commandment." You're likely familiar with the saying, "If you believe it, you can achieve it." and also, "Whether you think you can or can't, you're right." It's our human nature to tie our own personal success to our finite mindset. What you believe is directly correlated to your faith. Faith is a work of God, and it's also a commandment from Him. We're called to believe in Him. It's not hard to see the irony that non-Christians still have a moral code and "believe" that they should love one another, but deny the significance of the first part of the commandment.
The nature of faith
Another important thing to remember about the nature of faith is that it is a gift of God. Paul wrote in Ephesians 2:8, "For by grace are ye saved through faith; and that not of yourselves: it is the gift of God." Faith, while it is something that we each have a measure of, is not a virtue that comes to us naturally. Faith is a gift of God. In Matthew 16, when Peter recognizes Christ as the Son of God, Christ responds to him and says, "Blessed art thou, Simon Bar-jo-na; for flesh and blood hath not revealed it unto thee, but my Father which is in heaven." Faith is a gift of God, and blessed are those who receive it gracefully.
A gift of God
As the gift of God, should you choose to receive it, faith resides in your heart. Romans 10:9-10 says "That if thou shalt confess with thy mouth the Lord Jesus, and shalt believe in thine heart that God hath raised him from the dead, thou shalt be saved. For with the heart man believeth unto righteousness; and with the mouth confession is made unto salvation." Faith starts in your heart. It's with your heart that you believe. In Proverbs 3:5 we're told to "Trust in the Lord with all thine heart"; in Matthew 22:37 Christ commands us to "Love the Lord thy God with all thy heart". As much as love, joy, peace, longsuffering, gentleness, and goodness are fruits of the Spirit, so is faith, and as the gift of God, faith grows in your heart.
Trusting God
The nature of faith is not that it makes things easy, but that it makes them possible (Luke 1:37). Rather than being an exercise of us trying harder, it is the exercise of trusting God more deeply. Rather than pushing ourselves for the outcome we want now, it is the daily practice of patience and putting our eyes on God. "The just shall live by faith." (Hebrews 10:38)
Originally published as "The nature of faith." Minto Express, Independent Plus, Arthur Enterprise-News, Mount Forest Confederate, Walkerton Herald-Times. May 30, 2019: 6. Print. Web.