Consistency
Written by H, Posted in Christian Living, Published Work
Developing consistency in your Christian walk is incredibly important.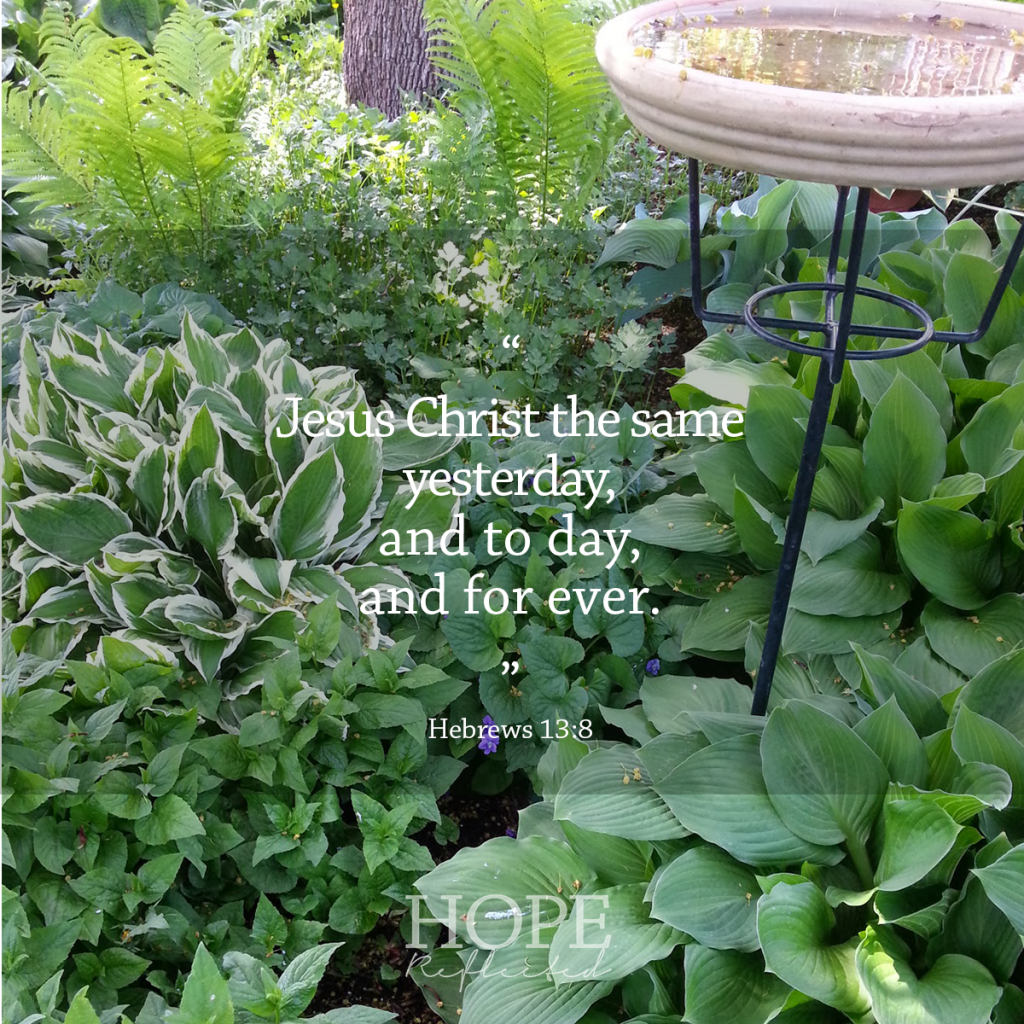 While it can be hard to be consistent in our Christian walk, it's always encouraging to remember this: "Jesus Christ the same yesterday, and today, and for ever." (Hebrews 13:8). Despite our changing moods and circumstances, our Lord never changes. "For I am the LORD, I change not." (Malachi 3:6a)
Regardless of where you're at as a Christian – whether you've recently come to know the Lord or you're a veteran, or even if you're somewhere in between – developing consistency in your Christian walk is incredibly important.
Consistency, often attributed as the key to success, may not always be easy, and it may not always be convenient, but consistency will make a huge difference in your walk with the Lord.
One way to develop consistency in your Christian walk is by keeping a calendar. Each day you should have an appointment with God. God's Word – the Bible – is the greatest handbook for this life, and you've got to spend time reading and studying it if you want God to work in your life. The world ages, seasons change, and generations pass away, but one thing is for sure: God's Word never changes. James 4:8 says that when we draw near to God, He will draw near to us. When we're consistently taking time each day to get in to God's Word, we'll grow closer to Him.
Creating reminders is another effective way to develop consistency with your Christian walk. When you're feeling discouraged or set back, a little encouragement can go a long way. God loves you. We all to be reminded of this! Write down verses of encouragement, keep a prayer and praise journal – remind yourself of God's goodness. Even when times are hard, we're called throughout Scripture to be consistent. "Blessed is the man who remains steadfast under trial," (James 1:12). A great way to remain steadfast under trial is to meditate on God's Word day and night (Psalm1:2).
Consistency in your Christian walk also comes when we choose to follow the right example. "Jesus said unto them, Verily, verily, I say unto you, Before Abraham was, I am." (John 8:58) Our Lord never changes; He's always been and He will always be (Heb. 13:8). We seek great leaders to follow because they have characteristics that we wish to emulate: Strength, leadership, skill, wisdom, consistency. Jesus is the ultimate leader (though not by the world's standards). Humble, meek, gentle – Christ is the picture of consistency. "Every good gift and every perfect gift is from above, and cometh down from the Father of lights, with whom is no variableness, neither shadow of turning." (James 1:17) No variableness means there is no change. Truly it can be said that, "It is of the LORD's mercies that we are not consumed, because his compassions fail not." (Lamentations 3:22) What better example to follow!
Originally published as "Consistency." Minto Express, Independent Plus, Arthur Enterprise-News, Mount Forest Confederate. January 17, 2019: 6. Print. Web.