A work of the will
Written by H, Posted in Christian Living, Published Work
Love is more than feelings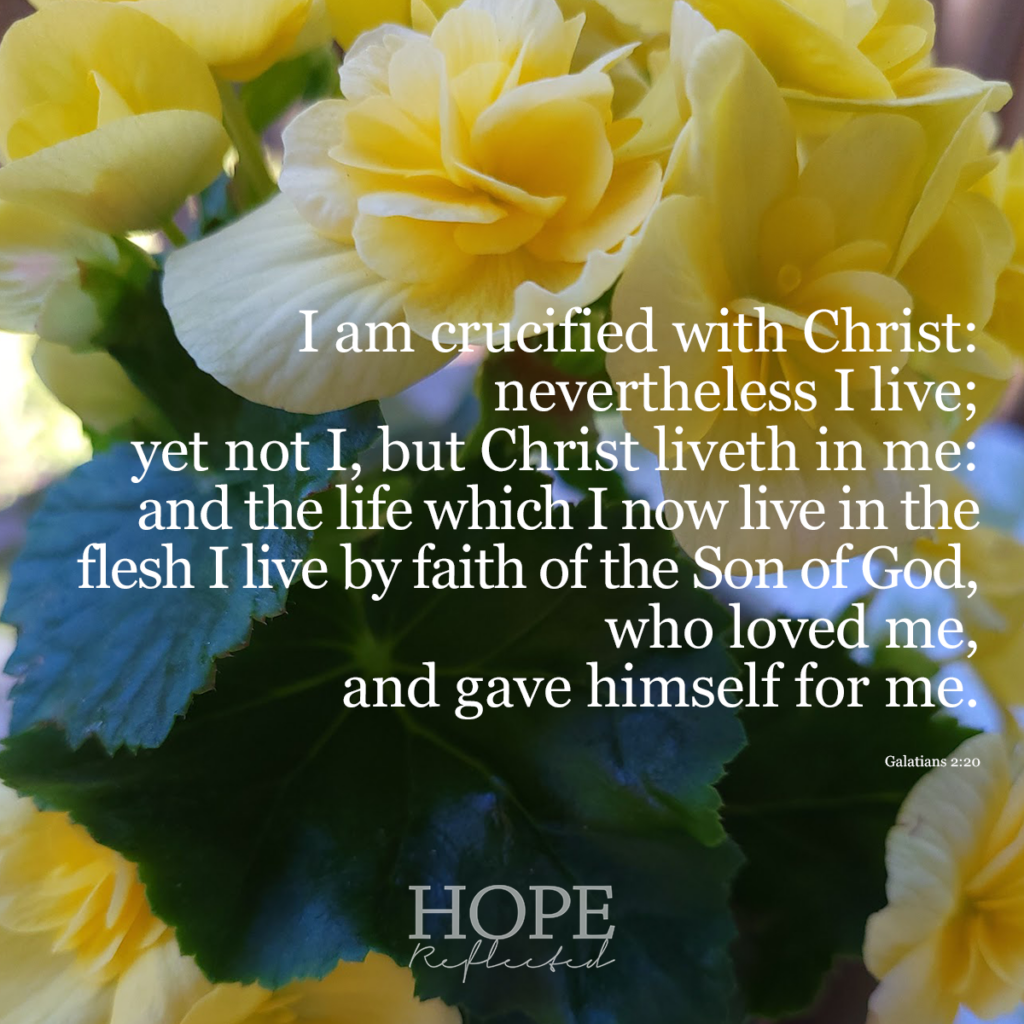 "I am crucified with Christ: nevertheless I live; yet not I, but Christ liveth in me: and the life which I now live in the flesh I live by the faith of the Son of God, who loved me, and gave himself for me." (Galatians 2:20)
"who loved me," – we are the objects of God's love. For us to live by faith and for Christ to live in us requires something so much greater than feelings. Love is sacrifice, love is service, and love is often a hard work of the will.
John wrote in his first epistle that we should, "love one another: for love is of God; and every one that loveth is born of God, and knoweth God. He that loveth not knoweth not God; for God is love." (1 John 4:7-8).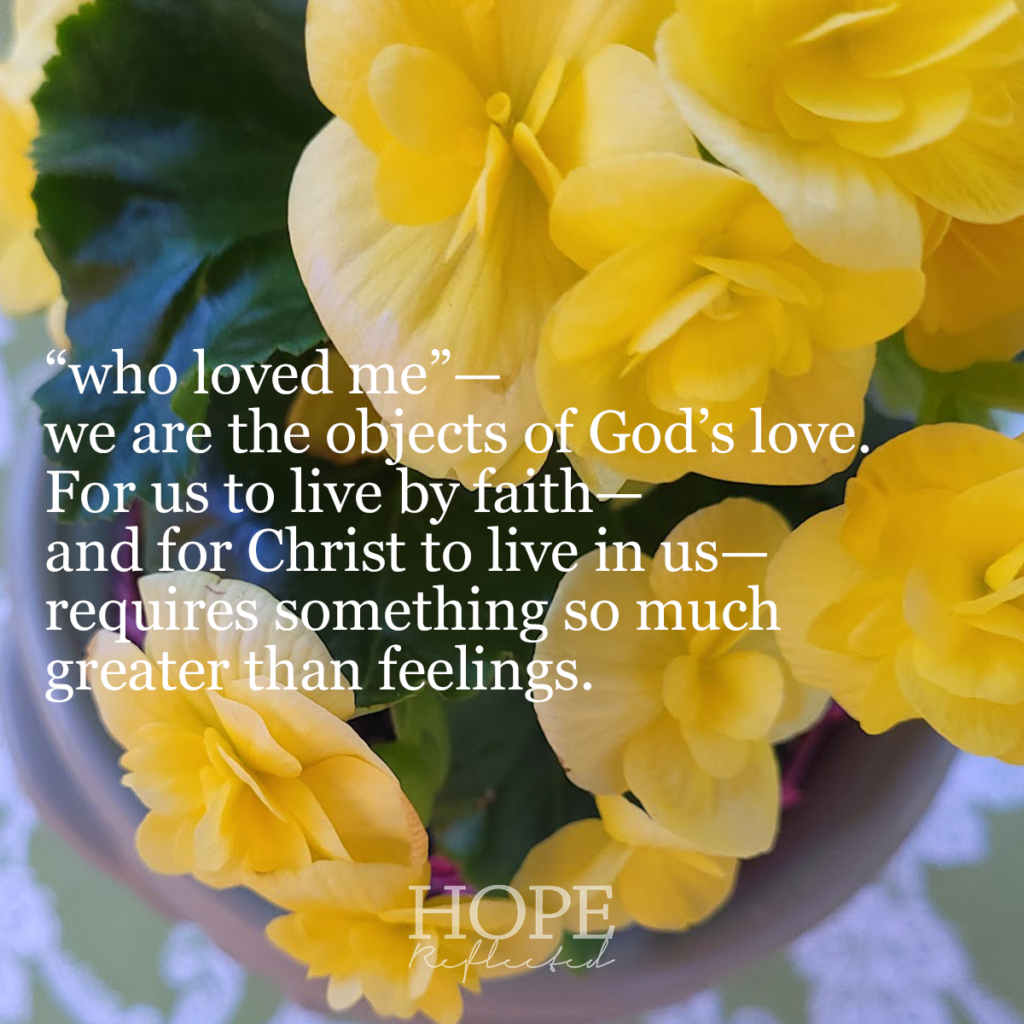 Christ was willing to serve and willing to die
In giving Himself for me, Christ delivered Himself up to suffering and death, and He did so willingly. He came to this earth as a sacrifice for our sins, and He lived a life of service. In the hours before His death, Jesus washed the feet of His disciples.
If you knew you were headed to your death in a matter of hours, you'd be more likely to spend the time thinking of ways to escape or prevent your death, than you would be to serve those closest to you. And yet Christ, "riseth from supper, and laid aside his garments; and took a towel, and girded himself." (John 13:4). He poured water into a basin, and one by one, washed the disciples' feet.
Why would the One who came to save us wash the feet of those around Him?
In Biblical times, foot washing was symbolic and performed for various reasons. In John 13, we see Jesus taking on the lowest form of servitude, and at the same time demonstrating one of the greatest expressions of love. Even on His way to death, Jesus focused not on Himself or what He was going through, but on loving others by serving them.
Service requires sacrifice, and so love is not just service, love is also sacrifice. "God sent his only begotten Son into the world, that we might live through him." (1 John 4:9). God sent his only begotten Son into the world so that He could die for our sins. "Herein is love, not that we loved God, but that he loved us, and sent his Son to be the propitiation for our sins." (v. 10). The propitiation, the atonement, the necessary sacrifice for justice. Christ "gave himself for me." (Galatians 2:20).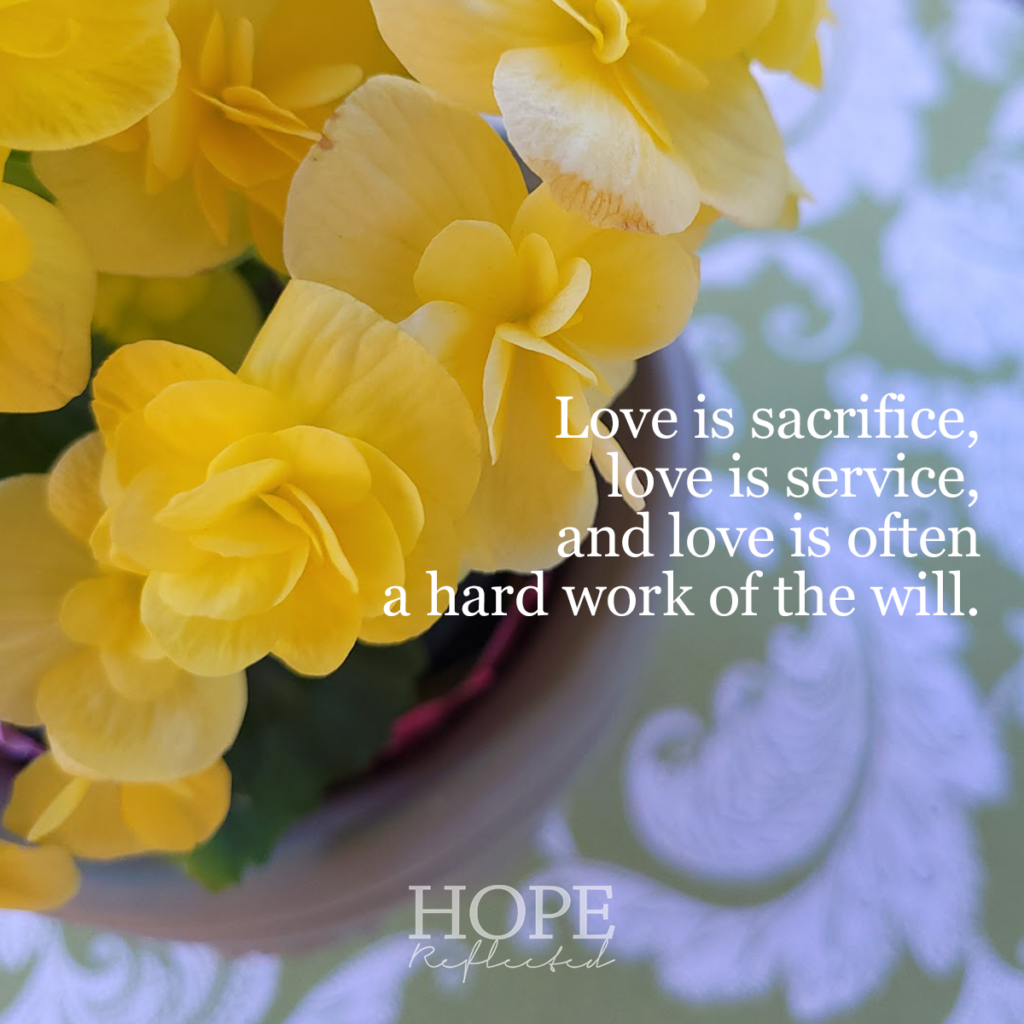 Willing to sacrifice
God loves us so much, that He was willing to sacrifice His only Son for our sins; Christ loves us so much, that He was willing to endure the cross for our souls. Our salvation is only possible because of the willingness of God to sacrifice Jesus for our sins. Jesus came, in His own words, to do "the will of him that sent me" (John 6:38). He asked God to save Him from the cross, but accepted His assignment, "nevertheless not my will, but thine, be done" (Luke 22:42).
More than feelings, love is often a hard work of the will.
Originally published as "Forget your feelings." Independent Plus. February 10, 2022: 5. Print. Web.