Worry is wicked, not wise
Written by H, Posted in Christian Living, Published Work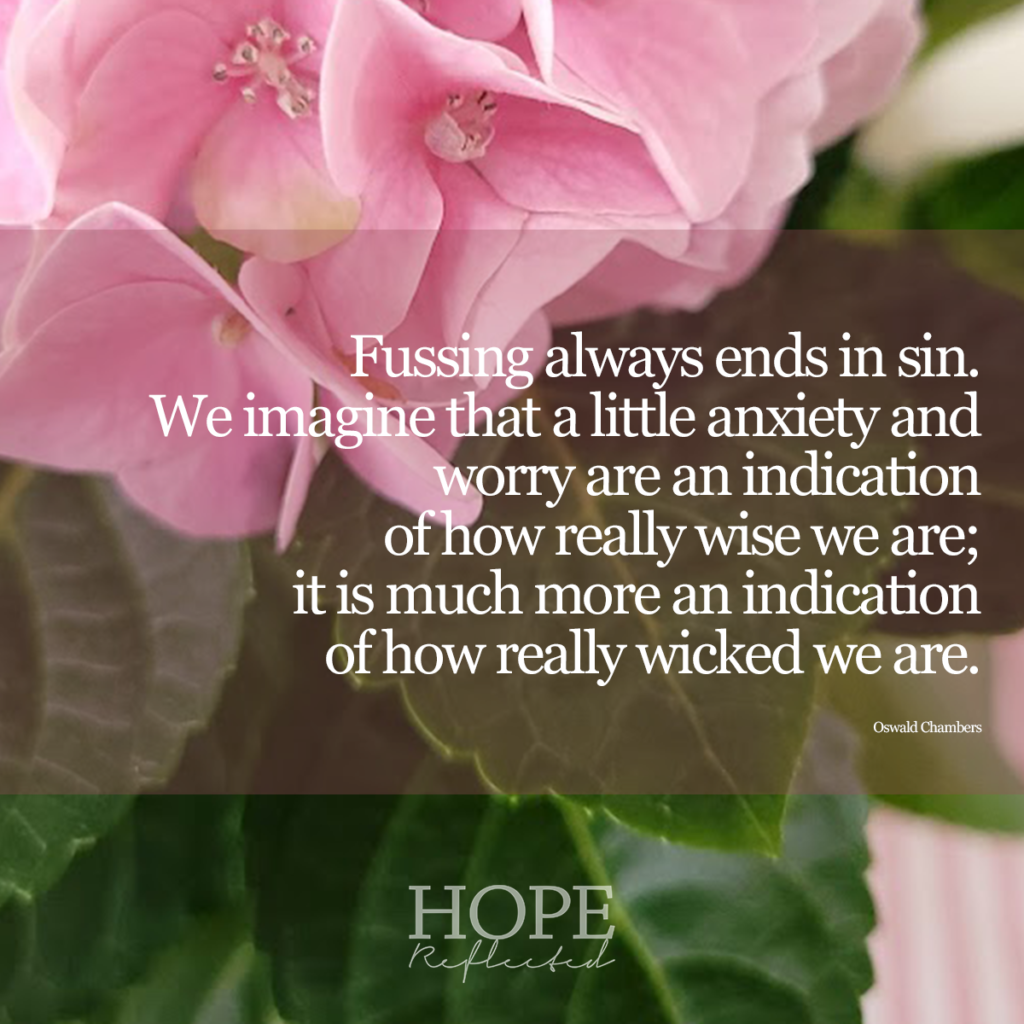 A full-fledged fire
Twice in the first seven verses of Psalm 37 we are told to "Fret not". According to Barnes' Notes on the Bible, the Hebrew for this actually means to burn, to be kindled, or to be inflamed. Isn't that what it feels like when we worry? Our worry starts out small, as a single flame, and once we've considered every angle and hypothetical outcome of our situation, we've got a full-fledged fire on our hands that can't be put out.
Worry is a great form of pride
When we worry, we tell God that we don't trust that He's going to look after us. Worry is a great form of pride. We think we know better than God, or at least we think that by thinking and overthinking we'll somehow come up with a better solution than God, or that we'll discover some angle that He's never considered or didn't think of before. It sounds silly when you read it, doesn't it? But that's what worry is.
"I sought the LORD, and he heard me, and delivered me from all my fears." David wrote in Psalm 34:4. To win the battle of worry, it's imperative that we seek the Lord and not our own solution. We cannot trust the Lord and worry at the same time, it's just not possible. The only way to be delivered from worry is to seek after the Lord.
We must put ourselves in check and put our hope in God – not in what we want to happen. When we're looking forward to what we want to happen more than what God wants for us, worry is inevitable. When we rest in our circumstances rather than in Christ, discouragement will follow. "Why art thou cast down, O my soul? and why art thou disquieted within me? hope in God: for I shall yet praise him, who is the health of my countenance, and my God." (Psalm 43:5).
Winning over worry
Winning over worry requires us to give God our problems. Pride tells us that we can do it all on our own. Society tells us that we can find our own solutions if we just believe in ourselves, because we are enough. This is so wrong. "Cast thy burden upon the LORD, and he shall sustain thee: he shall never suffer the righteous to be moved." (Psalm 55:2). When we carry our burdens instead of casting them on God, we will be weighed down, tired, and subject to making poor decisions.
Oswald Chambers wrote that, "Fussing always ends in sin. We imagine that a little anxiety and worry are an indication of how really wise we are; it is much more an indication of how really wicked we are. Fretting springs from a determination to get our own way. Our Lord never worried and He was never anxious, because He was not "out" to realise His own ideas; He was "out" to realise God's ideas. Fretting is wicked if you are a child of God." Worry is wicked, not wise, and it can wreck our lives.
Originally published as "Wicked, not wise." Independent Plus. November 4, 2021: 5. Print. Web.
Christian living Christian walk encouragement fret not trust God trust the Lord trusting God worry worrying