Hope, She Wrote: Why Can't We Just Say What We Really Mean
Written by H, Posted in Christian Living, Published Work, Uncategorized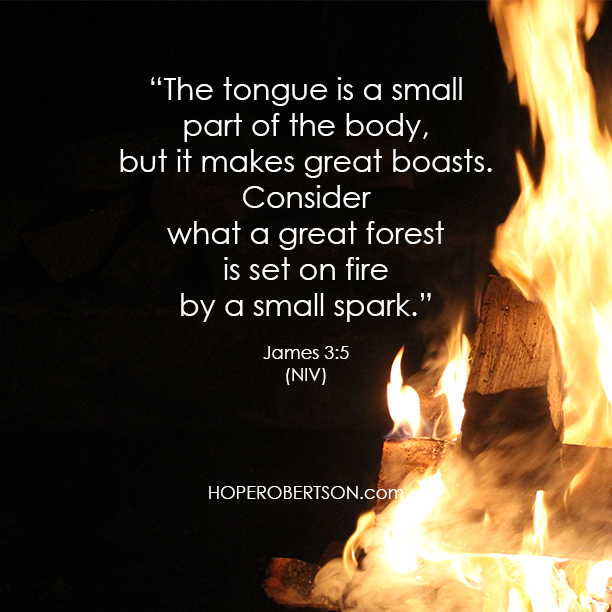 Since I've been writing my column in The Minto Express, one of the questions I'm frequently asked is, "Where do you get your ideas?" Most of the time, my subject matter comes from conversations with my friends, observing current events, and even personal experience.
The latter is what inspired this week's topic. For those of you reading who've ever closed the door to share your true heart when you had the chance, you'll understand. It must be human nature; why is that we sometimes inadvertently avoid authenticity when we should just be straight up?
You know how there are those times when you hear the lyrics to a song and you think, "That is exactly what I am thinking but could not put into words"? Or, those times when you're trying to have a "straight up" conversation, and you totally blow it by discombobulating your words and not making any sense?

It happens to me at least once a week.

It's only natural that sometimes in life you'll have a hard time putting into words exactly what you think, and even when you're actually able to articulate your thoughts; sometimes the words just come out… wrong. Most of us don't give the tongue a whole lot of thought, but it is such a powerful organ. I like how the book of James describes it: "The tongue is a small part of the body, but it makes great boasts. Consider what a great forest is set on fire by a small spark."

Even the smallest of words can have life-altering impact (either good or bad). That's the reality of the things we say (or don't say). And that is something I've been thinking about over the past week – the impact of my words and the consequences of my speech; knowing when to speak, and when I should hold my tongue and just sit back and shut up.

There's this verse in Proverbs that says, "Whoso keepeth his mouth and his tongue keepeth his soul from troubles." This whole notion of "guarding my tongue" is something I'm really trying to learn. And it's not easy. Here are three suggestions that I've found very helpful in my quest to watch my words and – when I do – speak with meaning.

1. Use a mouth guard – think before you speak. Remember that once you've put it out there, you can't take it back. This is something I have to discipline myself about daily. And trust me, it can be a struggle.

2. When in doubt, do without. Proverbs 17:28 says, "Even a fool, when he holdeth his peace, is counted wise: and he that shutteth his lips is esteemed a man of understanding." Enough said.

3. Spend more time listening, and less time talking. Want to cultivate real relationships and show you care? Maybe you're one of those people who have a tendency to spend time formulating a response whilst another person is talking. Spend more time engaged in actual conversation, truly listening.

We have all said things that we regret. And, if you're like me, you may have even regretted not saying things that you should have said. I'll close with this quote: "We do not need an intelligent mind that speaks, but rather a patient heart that listens." Choose your words wisely, and speak authentically.
Robertson, Hope. "Why Can't We Just Say What We Really Mean?" Minto Express 18 June 2014. 5, Print.