All things are become new
Written by H, Posted in Christian Living, Published Work
Barely a week and a half into the new year, and if someone asked how your new year's resolutions were proceeding, how would you respond?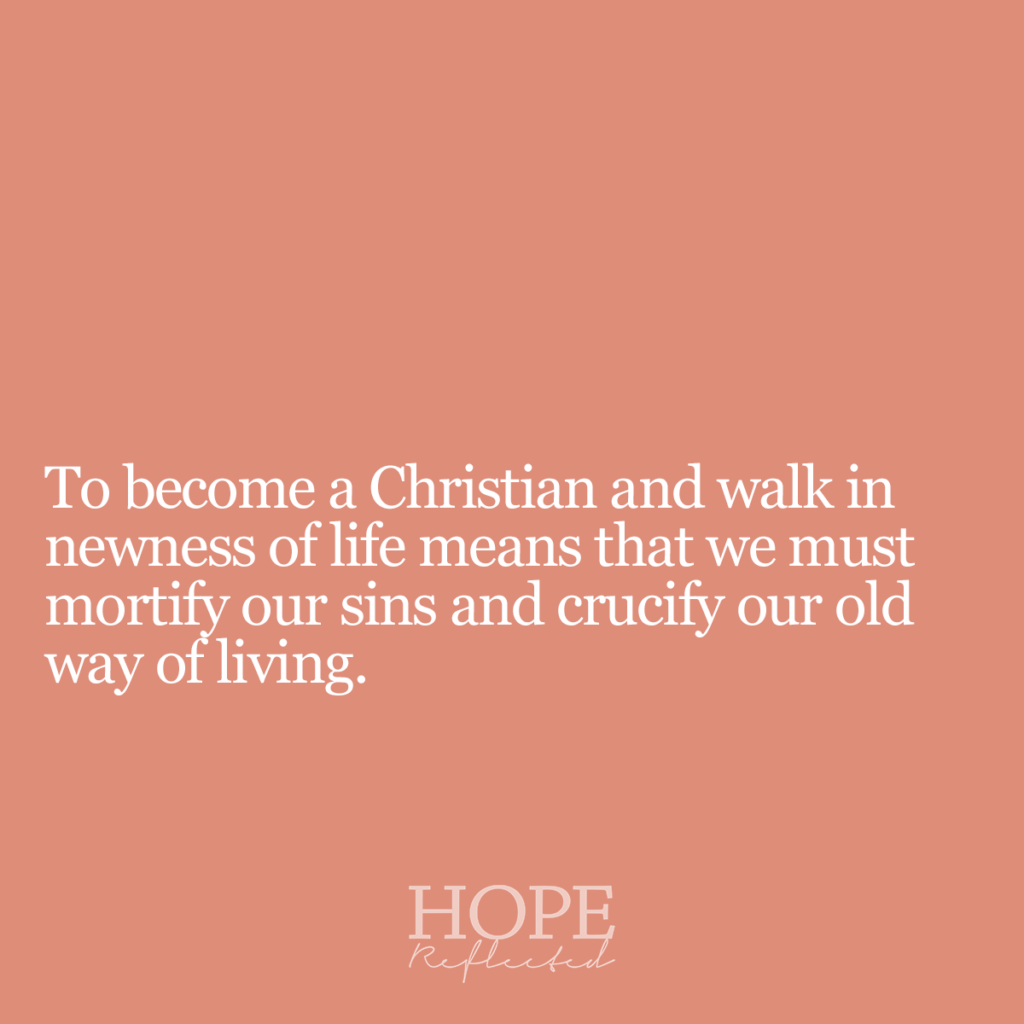 Many of us love the idea of starting a new year; the mere suggestion of anything new—clothing, notebook, relationship, year—is in itself like a clean slate, a chance to start fresh at something or many things. A love for newness is not something that happens by chance; it's an intrinsic part of our spirits.
Paul wrote in his letter to the Romans "Therefore are we buried with him by baptism into death: that like as Christ was raised up from the dead by the glory of the Father, even so we also should walk in newness of life." (Romans 6:4).
Old to New
To have anything new requires the death of something old. Buying new clothing usually means getting rid of old clothing to make room in your closet.
Starting a fresh notebook means retiring the old notebook to the shelf.
Beginning a new relationship means that a former relationship has ended.
Entering a new year means that we can never return to the old year again.
To become a Christian and walk in newness of life means that we must mortify our sins and crucify our old way of living.
Paul wrote on this topic multiple times through the New Testament, which suggests that this is certainly not an easy concept to grasp, and for those of us who are practicing it, this is most definitely a challenge to live.
New Creatures
"Therefore if any man be in Christ, he is a new creature: old things are passed away; behold, all things are become new." (2 Corinthians 5:17).
Matthew Henry wrote in his commentary that this "ought to be the care of all who profess the Christian faith, that they be new creatures; not only that they have a new name, and wear a new livery, but that they have a new heart and new nature. And so great is the change the grace of God makes in the soul, that, as it follows, old things are passed away—old thoughts, old principles, and old practices, are passed away; and all these things must become new."
You're not alone if you think this seems impossible.
Every day each one of us makes mistakes.
We all have failings, and as long as we're living here that will be the case.
We should not, as Paul wrote, continue in sin, that grace may abound.
We must begin anew every day.
Learning to rely on God each day
In his Letters to Malcolm: Chiefly on Prayer, C.S. Lewis wrote that "Relying on God has to begin all over again every day as if nothing had yet been done." Thankfully, just as the dawn is new each day, and our mistakes are guaranteed us, so are God's mercies to us.
"It is of the LORD's mercies that we are not consumed, because his compassions fail not. They are new every morning: great is thy faithfulness." (Lamentations 3:22-23).
Originally published as "All things are become new." Independent Plus. January 12, 2023: 5. Print. Web.