At the helm: God makes things still
Written by H, Posted in Christian Living, Published Work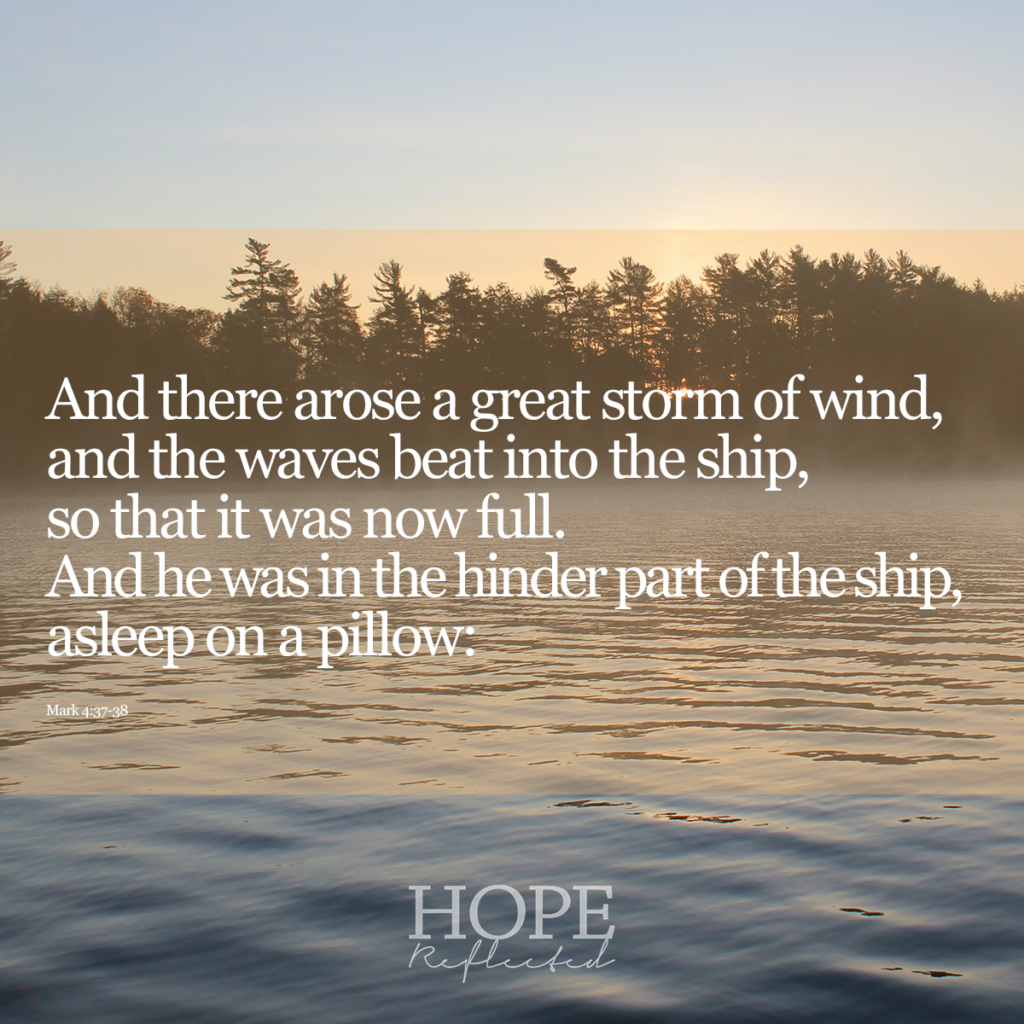 Striving, not being still
Although it was night and He had just spent the day preaching, Jesus suggested traveling across the sea with the disciples. A great storm arose, and the ship filled up fast (Mark 4:37). In this storm, Jesus  "was in the hinder part of the ship, asleep on a pillow:" (Mark 4:38).
The disciples had an initial reaction of panic. "Master, carest thou not that we perish?" they questioned (v. 38). In any storm where we face unknowns, things that are out of our control, our first reaction – unfortunately – is not to be still. Usually we run about, trying to take matters into our own hands and figure things out. We find ourselves striving, not being still.
The first thing we should do
And yet, Scripture says to be still is the first thing that we should do. "Be still, and know that I am God:" (Psalm 46:10). Before verse 10, Psalm 46 reminds us that God is "a very present help in trouble" (v. 1). "Very present," meaning that He's right there, He is always with us, He's always in the boat with us, at the helm, even when we – like the disciples – are panicking and wondering why He's not panicking.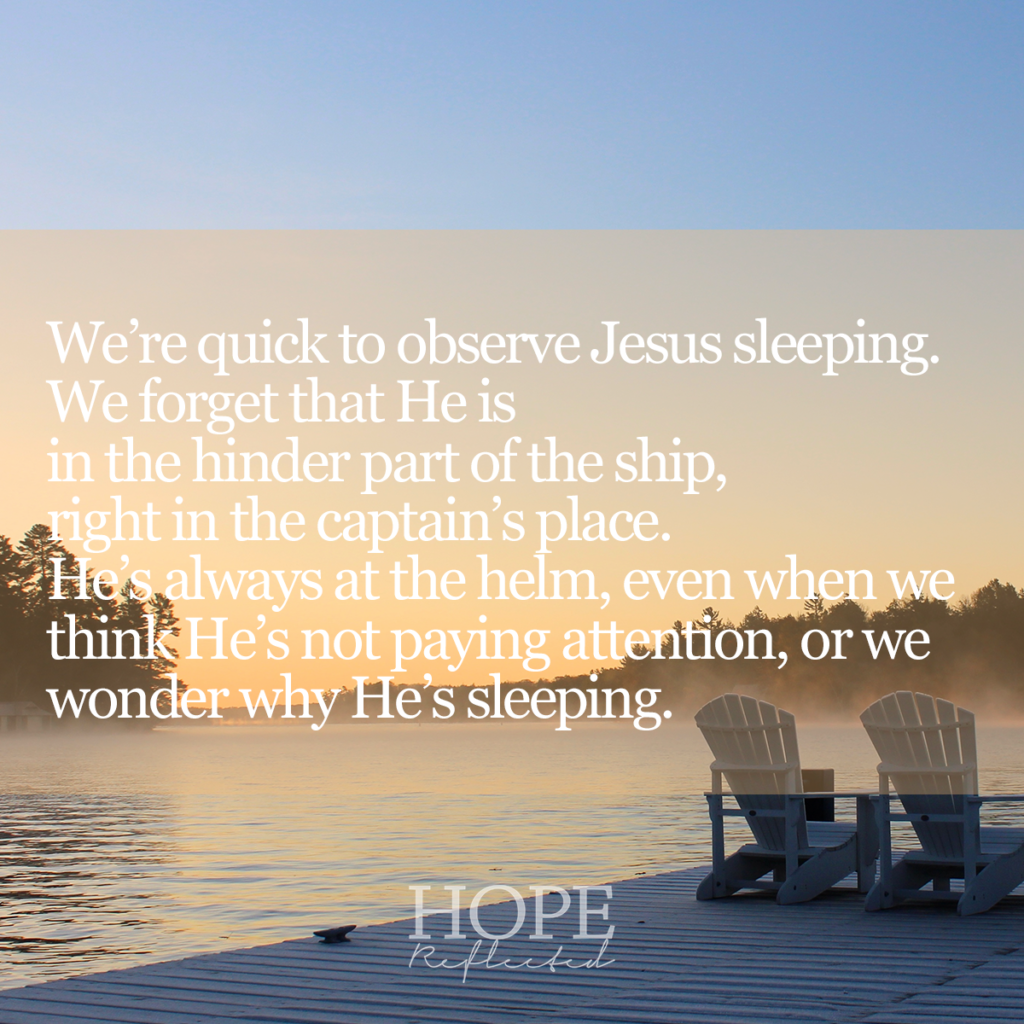 When you pass through the waters
In the prophecy of Isaiah, our Lord said, "When thou passest through the waters, I will be with thee; and through the rivers, they shall not overflow thee: when thou walkest through the fire, thou shalt not be burned; neither shall the flame kindle upon thee." (Isaiah 43:2). He did not say, "If you go through the waters," or "if you go through the rivers, or "If you walk through the fire," He said "When".
As much as we'd like to deny it, storms and troubles are a part of this life, but God is with us. We are created for His glory. When things are not going our way, it's a reminder that His ways are higher than our ways (Isaiah 55:8-9). God uses the rivers to make the rocks smooth and He uses the fire to make the metal pliable.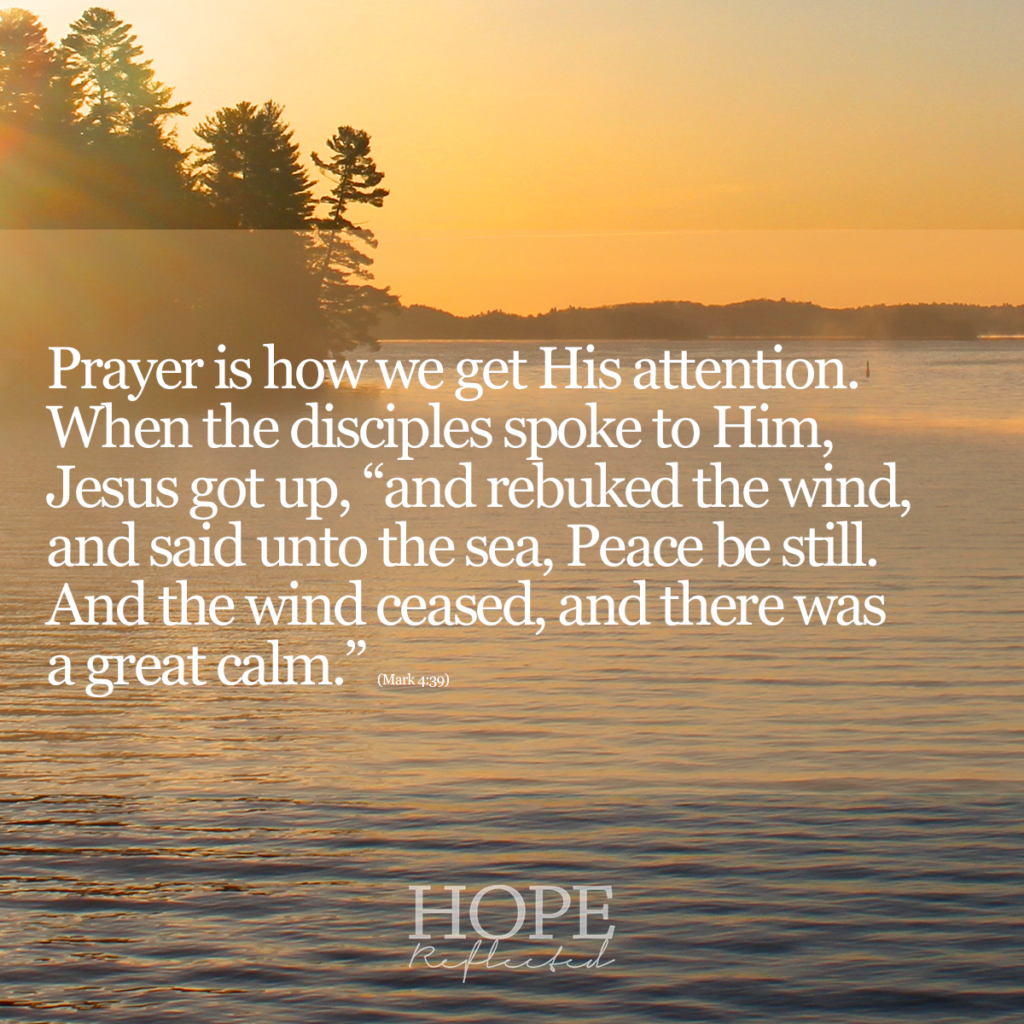 He's always at the helm
Like the disciples, we're quick to observe Jesus sleeping, and we forget that He is "in the hinder part of the ship", right in the captain's place. He's always at the helm, even when we think He's not paying attention, or we wonder why He's sleeping. How can we get His attention?
The disciples woke Him by talking to Him. In storms and troubles, are we talking to Him first or using prayer as our last resort? When the disciples spoke to Him, Jesus got up, "and rebuked the wind, and said unto the sea, Peace, be still. And the wind ceased, and there was a great calm." (Mark 4:39).
It is God that makes things still. "He maketh the storm a calm, so that the waves thereof are still." (Psalm 107:29). As Matthew Henry wrote, "A word of comfort to us, that, be the storm of trouble ever so loud, ever so strong, Jesus Christ can lay it with a word's speaking… He that made the seas, can make them quiet."
Originally published as "In the hinder part of the ship." Independent Plus. October 21, 2021: 5. Print. Web.