More haste, worse speed
Written by H, Posted in Uncategorized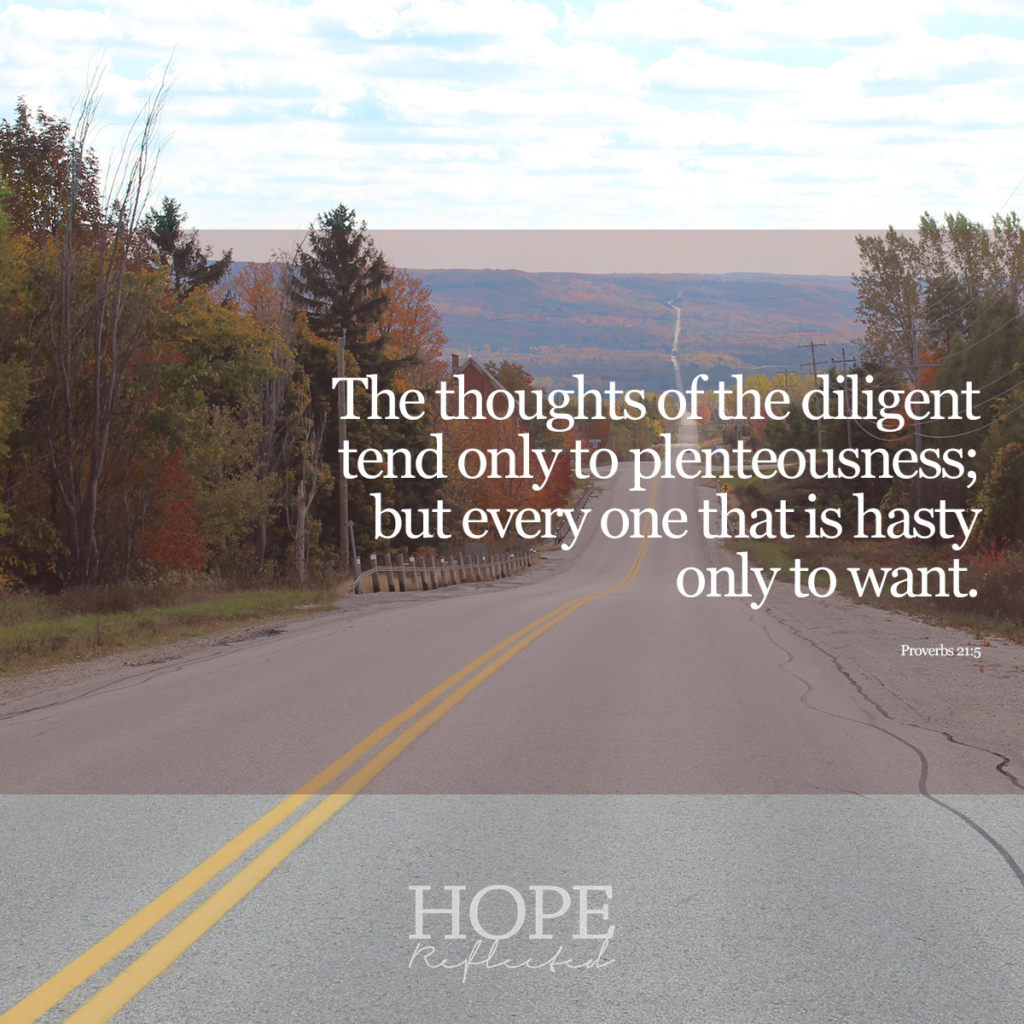 Striving for speed won't make us get there any faster
Driving down the highway, you get stuck behind an extremely slow-moving vehicle. This usually only occurs when you have some place to be and no time to spare. So you get right up on their bumper, inching your way out in to the oncoming lane, looking for a window to pass.
We've all been there, and fight it though we may, we all understand that when we approach a slow-moving vehicle, the best way to get around it is by slowing down, staying back, and waiting for a safe space to pass. Keeping a distance between our vehicle and theirs allows us to see what's approaching in the other direction.
Most of us have also experienced someone riding right on our bumper and blowing by us in a fit of road rage, even though we're already keeping up with the flow of traffic. The irony is when both vehicles end up at the red traffic light at the same time, or pull into the same parking lot together.
Haste makes us miss out on the details
We don't get anywhere faster or do the job right when we're in a rush. As Albert Barnes wrote, "Undue hurry is as fatal to success as undue procrastination." When we're hasty, we often end up being further delayed and missing out on the details.
Haste is usually not described in the Bible as a positive thing. Proverbs 19:2 tells us, "Also, that the soul be without knowledge, it is not good; and he that hasteth with his feet sinneth." We're more apt to do things wrong when we rush. In the long run, it actually saves us time when we take the time to ask God for His guidance, look at all the angles, and gather information.
We waste time and learn the hard way when we speak too quickly, hastily jump into something, or form an opinion without all the facts – this is true in the decisions that we make, and in the relationships that we keep. There's an old saying, "More haste, worse speed". The more we strive to do things quickly, the slower we often end up getting things done.
What are we thinking about?
In Proverbs 21:5 we read that, "The thoughts of the diligent tend only to plenteousness; but of every one that is hasty only to want." Though none of us would probably describe ourselves as hasty, each of us is guilty of not wanting to wait. Whether for a spouse, a baby, a job, a promotion, or some new thing, we want it all now. We don't like waiting! Anyone can be hasty; it takes real courage to wait.
"Wait on the Lord, be of good courage, and he shall strengthen thine heart; wait I say on the Lord." (Psalm 27:14).   When we rest in Him, we do things right. We don't have to fear the future, because the One who holds our future already knows. Before haste, remember, "But even the very hairs of your head are all numbered." (Luke 12:7). When we face delay it's tempting to dismay, but God is always in the details.
Originally published as "More haste, worse speed." Independent Plus. September 30, 2021: 5. Print. Web.