Encouragement | God is always with you | Psalm 16:8
Written by H, Posted in Christian Living, Encouragement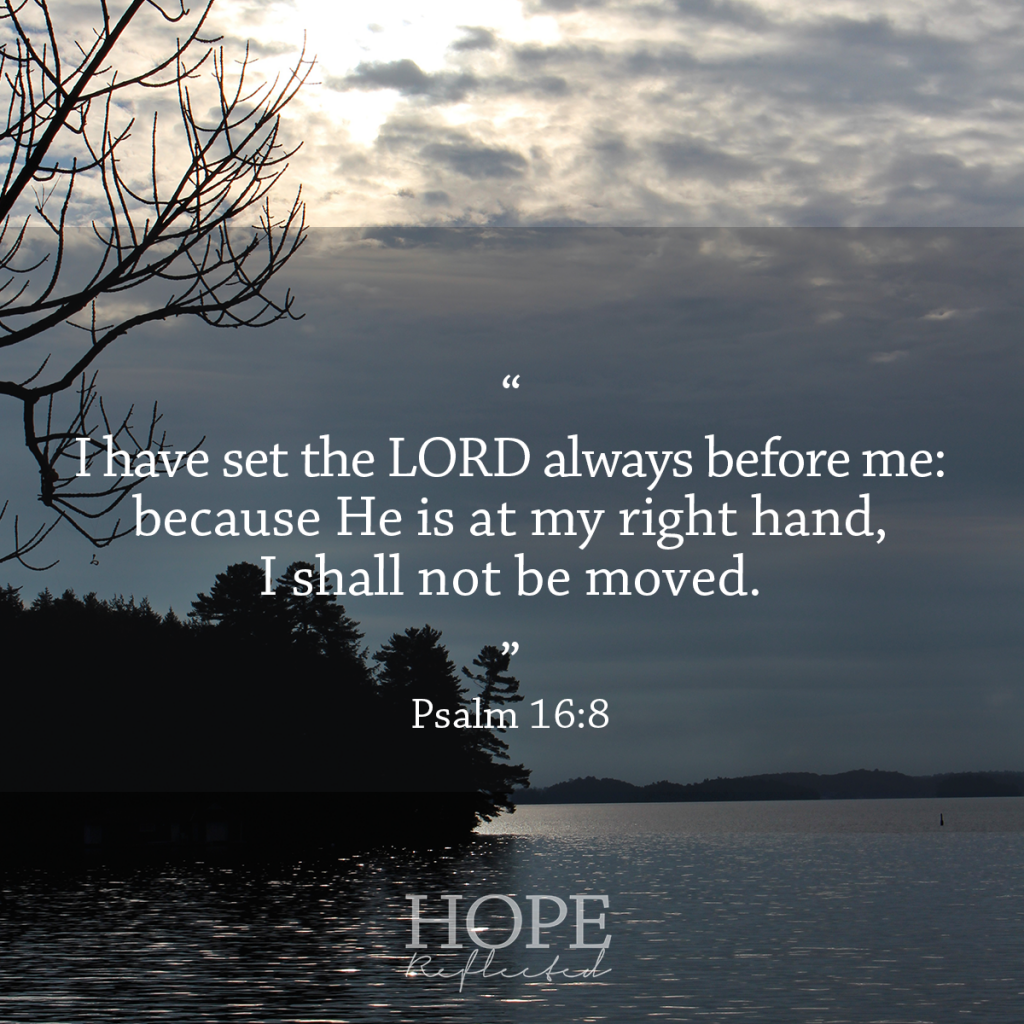 "I have set the LORD always before me: because He is at my right hand, I shall not be moved." Psalm 16:8
Many people have life verses, or verses that they memorize and carry with them their whole lives through. While Wes and I often say that Ephesians 3:20 is "our" verse, another verse that we've found ourselves claiming this year is Psalm 16:8, "I have set the LORD always before me: because He is at my right hand, I shall not be moved."
The beauty of this truth is that God is not only before us, He's beside us, and He is all around us. When everything else seems unsure, you can rest assured that God is always with you. Not sometimes, not just when things are going well, no, God is always with you.
That's why it's so important to set Him always before you. To set, or to place, this requires action on our part. Setting God before you requires faith (and I've written before about how faith is an action word). When you purpose—in your heart, in your mind, in your work, in your home,—in every part of your life to set God before you, He will keep you and as Psalm 16:8 says, you "shall not be moved."
Do you have a life verse, or a Bible verse that you're claiming for your life? Share in the comments!