Encouragement | Isaiah 33:2
Written by H, Posted in Christian Living, Encouragement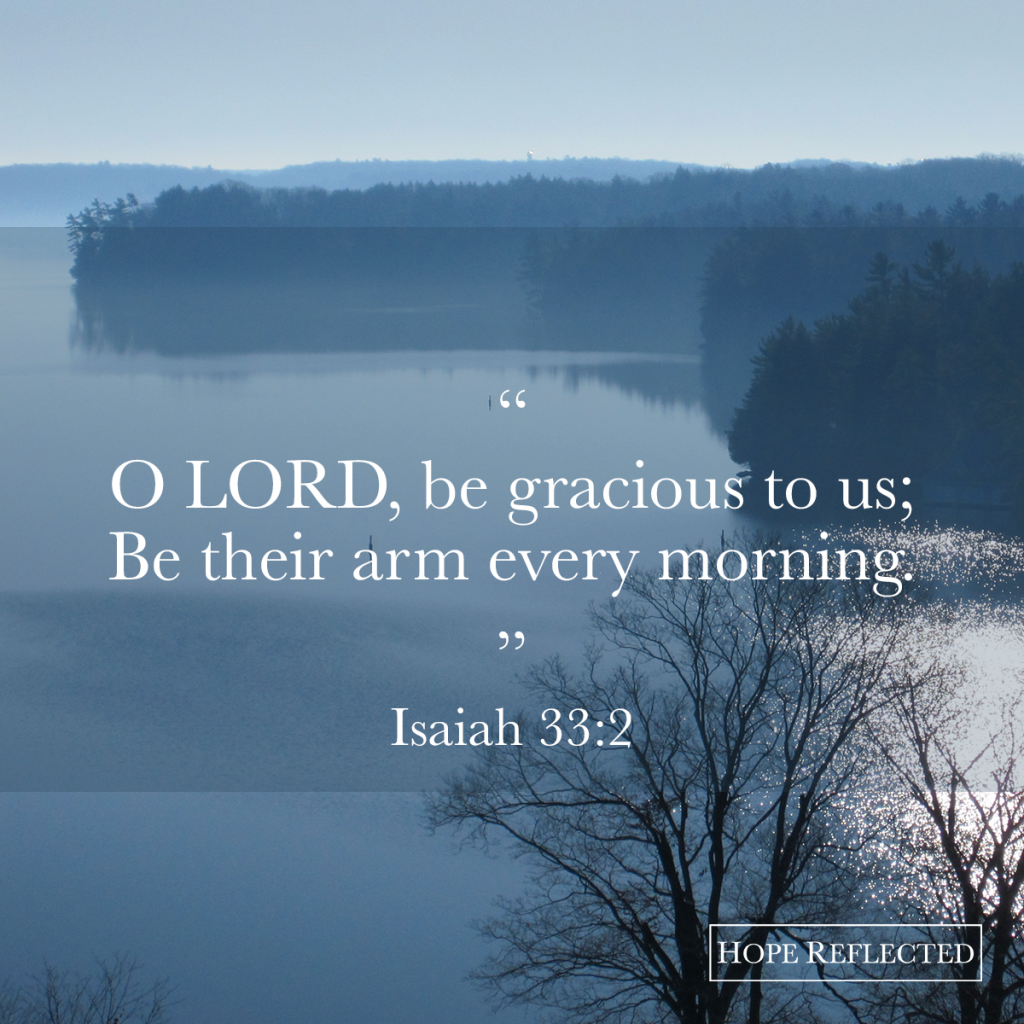 "O LORD, be gracious to us; we have waited for You. Be their arm every morning, our salvation also in the time of trouble." Isaiah 33:2
Ever notice how the Bible refers to our Lord so many times as being "gracious"? Grace. It's one of the most highlighted virtues of God, and serves as a great reminder that in our daily lives we ought to exercise grace towards others. It sure can be hard!
In Isaiah 33:2, Isaiah calls out to God to be our arm every morning and our salvation in the time of trouble. What exactly does it mean to be our arm every morning? Some versions of the Bible replace "arm" with "strength". I think that puts it in perspective; each morning, we'd be wise to call on God as our strength. Start the day in prayer; spend time in the morning in the Bible; commit each day to the Lord.
Rather than rushing out the door in the morning, when you make time for prayer and devotions, it can make a huge difference in your day!
"O LORD, be gracious to us; we have waited for You. Be their arm every morning, our salvation also in the time of trouble." Isaiah 33:2