Hope for hard times
Written by H, Posted in Christian Living, Published Work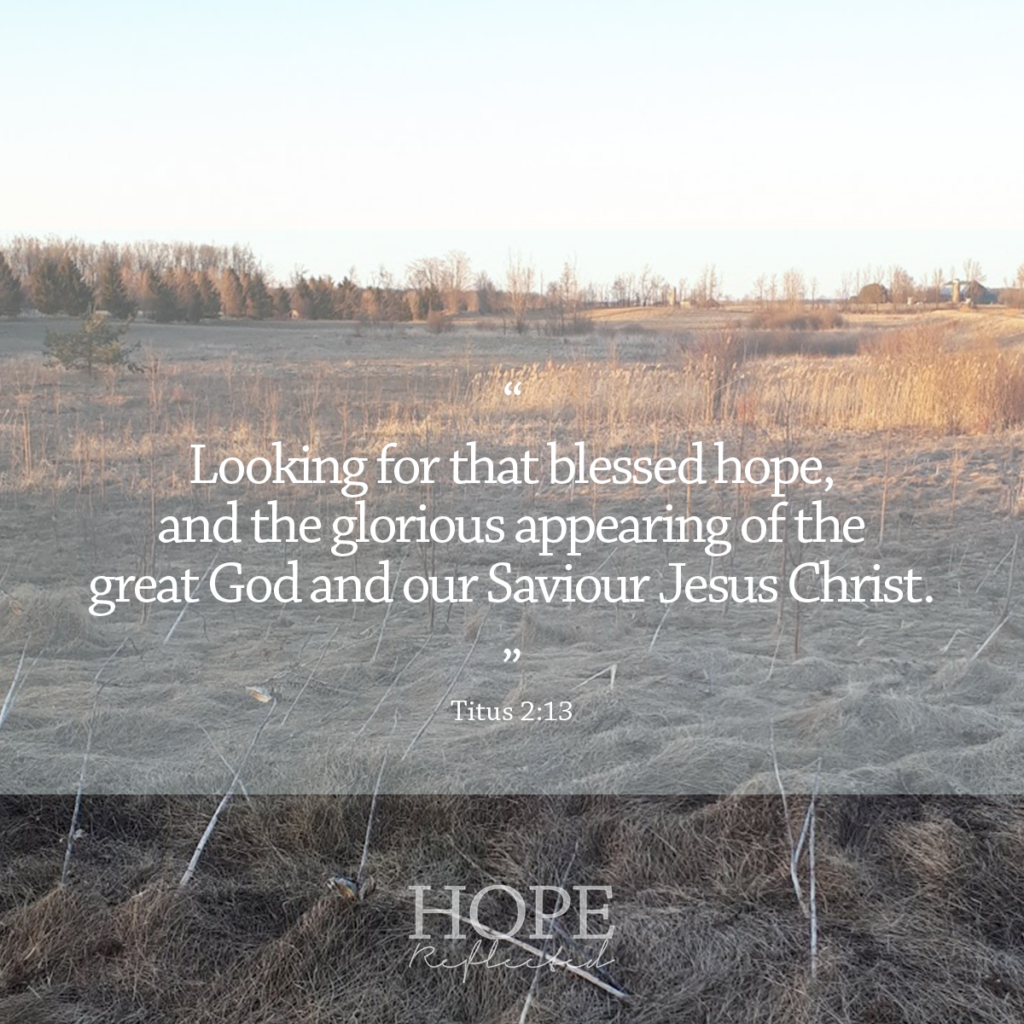 Hope for hard times is not far away
We find ourselves in uncertain times; we cannot turn on the TV without seeing something about COVID-19; we cannot listen to the radio without hearing the same. Many of us – if only all of us – have been staying home, physically isolating ourselves from others. We are unable to gather together – at least physically – as a body of believers to worship the Lord.
We need to remind ourselves that we are not without hope. We believe in the Sovereignty of God, and this is the very time we need to let Christ's light shine! Matthew Henry once said that God "will never suffer the righteous to be moved; to be so shaken by any troubles, as to quit their duty to God, or their comfort in him… Why do not we trust Christ to govern the world which he redeemed?"
Hosanna! Our Greatest Hope
This Sunday is Palm Sunday, the day we rejoice in the triumphant entry of Christ into Jerusalem. A great multitude gathered before and behind, and they rejoiced! "Hosanna to the son of David: Blessed is he that cometh in the name of the Lord; Hosanna in the highest." Hosanna! The Hebrew word, "hoshi'a na," is translated "hosanna". Throughout Scripture this word is used in several ways: "Please, save us!" a plea for help to our Lord. "Salvation, thank you!" a declaration of salvation and thanks to our Lord. Whether or not we are able to meet together physically on Palm Sunday is beside the point; this period in time, though scary, should not overshadow the actual reason for time.
We have the greatest Hope within us. The God of hope is on our side, and He not only longs to give us all joy and peace, He also wants us to abound in hope through His power (Romans 15:13). Let us not lose heart, rather let us shift our gaze up from the troubles in front of us to look "for that blessed hope, and the glorious appearing of the great God and our Saviour Jesus Christ;" (Titus 2:13).
Our Blessed Hope for Hard Times
We not only have a blessed hope, we have a living hope! "Blessed be the God and Father of our Lord Jesus Christ, which according to his abundant mercy hath begotten us again unto a lively hope by the resurrection of Jesus Christ from the dead," (1 Peter 1:3). This is not a time for us to be wearied by world events; this is a time for us to let the light that is in us shine! In both calm and stormy seas, our hope in Christ is the "anchor of the soul, both sure and stedfast," (Hebrews 6:19). Is that what others see when they see us?
"Don't let your happiness depend on something you may lose," C.S. Lewis wrote. Seasons may change our circumstances, but we will do well to remember that, "greater is he that is in you, than he that is in the world." (1 John 4:4) In Him we have peace, because He lives in us. "In the world ye shall have tribulation: but be of good cheer; I have overcome the world." (John 16:33)
Originally published as "Hope for hard times." Independent Plus. April 2, 2020: 6. Print. Web.