Love is a verb
Written by H, Posted in Christian Living, Published Work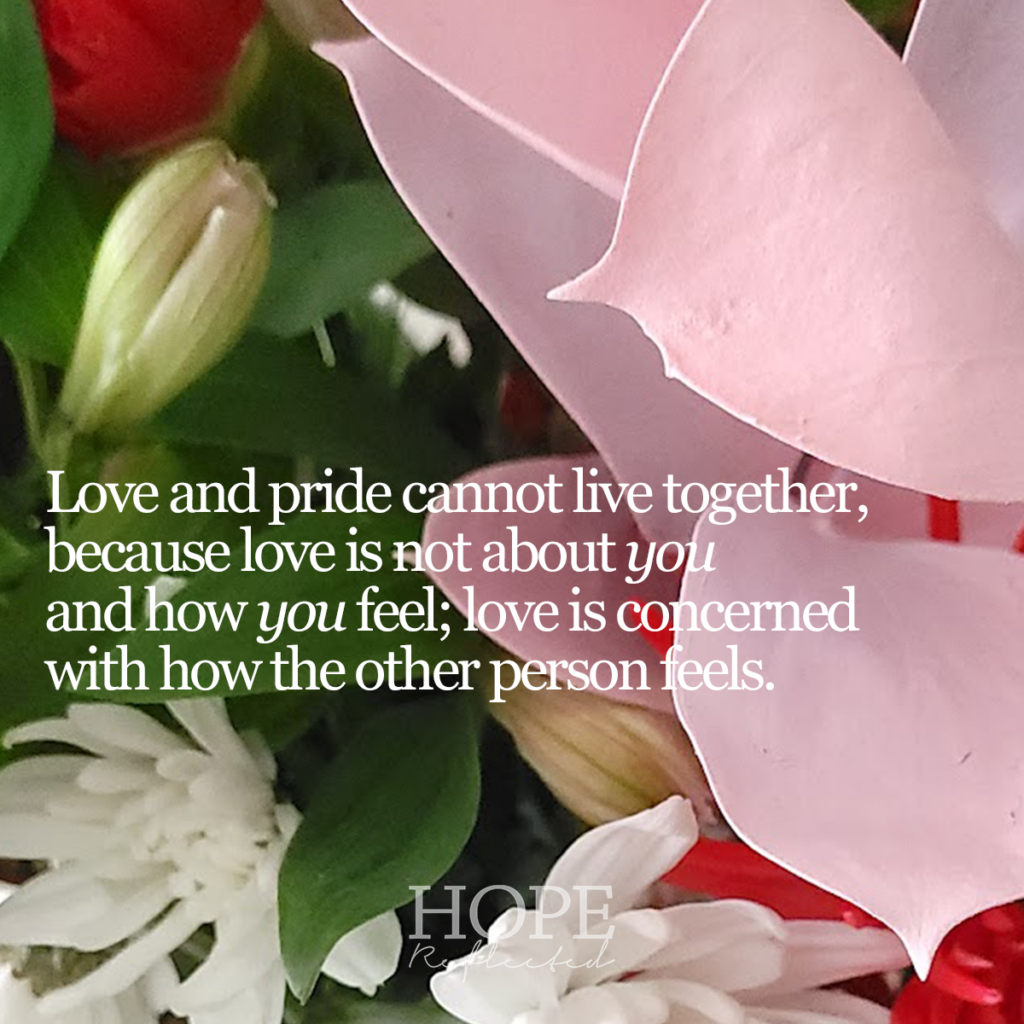 The true measure of love is shown through action
Anyone can say the words, "I love you," but the true measure of love is shown through action. Love is a verb. For those who are not well-versed in grammar, a verb is a word that shows action.
When we describe love as merely a feeling, we are reducing what love really is. We're missing the deeper meaning. While feeling is certainly a part of love, action is love's other—more demonstrable—counterpart.
Characteristics of love from 1 Corinthians 13
Take chapter 13 of 1 Corinthians, for example. If Paul had written this chapter by describing the feeling of love, rather than the action of love, how much different would "the love chapter" read? The abstract tends not to have the same impact as the concrete, and I'd venture to say the impact just wouldn't be as strong.
Paul's description of love in 1 Corinthians 13 includes 16 characteristics of charity, or what we today call love. In the original Greek, the word was agape, used to describe love, benevolence, preference. The 16 characteristics of love that Paul described are as follows: "Charity suffereth long, and is kind; charity envieth not; charity vaunteth not itself, is not puffed up, Doth not behave itself unseemly, seeketh not her own, is not easily provoked, thinketh no evil; Rejoiceth not in iniquity, but rejoiceth in the truth; Beareth all things, believeth all things, hopeth all things, endureth all things. Charity never faileth:" (1 Corinthians 13:4-8).
Love suffers long
The Greek word for "suffereth long" is makrothymei, meaning to persevere, be patient, and refusing to retaliate with anger. The best example of this is Christ. Peter described our Lord that he "is not slack concerning his promise, as some men count slackness; but is longsuffering to us-ward, not willing that any should perish, but that all should come to repentance." (2 Peter 3:9).
In Mere Christianity, C.S. Lewis called such long-suffering God "holding back" to give us the opportunity to choose Him. And while our ability to love can never compare to God's, that is one of the things that true love does. Love holds back and does not retaliate even when it's been wronged. Someone cannot love and be vengeful at the same time.
Love is not puffed up
Another characteristic of love that stands out is that love "vaunteth not itself, is not puffed up," (v. 4). Love and pride cannot live together, because love is not about you and how you feel; when you love someone, you're concerned with how the other person feels. It's what Paul wrote in Philippians 2:3-4, that in lowliness of mind we should esteem others better than ourselves. Matthew Henry explained that true love will "prevent the tumours of self-conceit and arrogance. These ill qualities can never grow out of tender affection…" and we should mark the man who uses what he calls love as a platform to build himself up and to tear others down.
Originally published as "Love is a verb." Independent Plus. February 9, 2023: 5. Print. Web.