Written by H, Posted in Christian Living, Published Work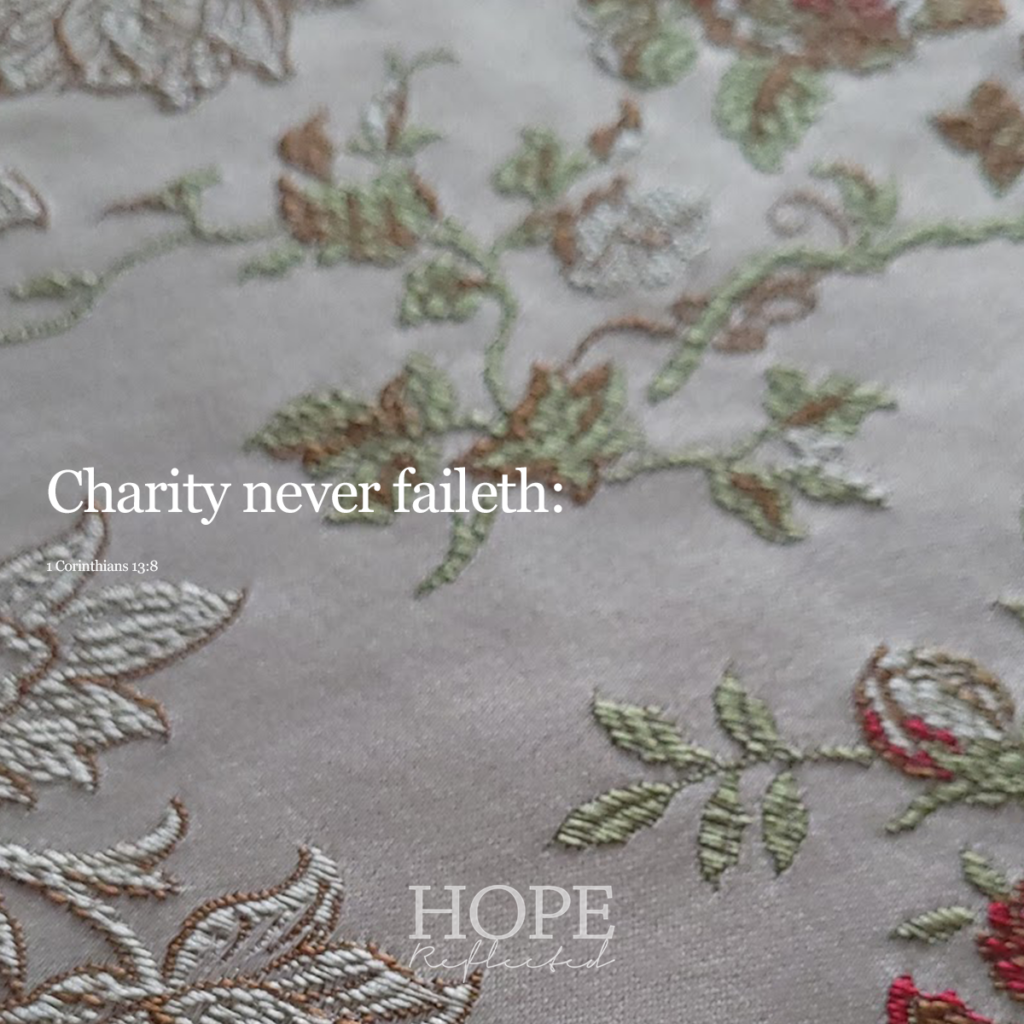 What love does and does not do
In 1 Corinthians 13, Paul wrote about the characteristics of love. He explained what love does and does not do, and what love is and isn't. Called "charity" in the original translation, Paul explained in verse 6 that "charity… Rejoiceth not in iniquity, but rejoiceth in the truth;". Here we see a very clear example of what love does not do. Real love does not take pleasure in the pain of others.
What immediately comes to mind is Proverbs 24:17, which tells us, "Rejoice not when thine enemy falleth, And let not thine heart be glad when he stumbleth:". The exact opposite of rejoicing, love grieves when it sees harm come to its object. Matthew Henry said, "It is the very height of malice to take pleasure in the misery of a fellow-creature. And is not falling into sin the greatest calamity that can befall one? How inconsistent is it with Christian charity, to rejoice at such a fall!"
Love rejoices in the truth
On the contrary, love "…rejoiceth in the truth;" (1 Corinthians 13:6). There is great joy in the truth. Here, the truth specifically refers to God's Word and His way. Jesus said that "narrow is the way, which leadeth unto life, and few there be that find it." (Matthew 7:14), so what greater joy than to be walking in the truth and to see others walking along the narrow way as well. God is love, and we are only capable of love because of Him, so it makes sense then that the greatest rejoicing comes when we are walking with Him.
Love bears, believes, hopes, endures all things
Paul's description of love in 1 Corinthians continues, "charity… Beareth all things, believeth all things, hopeth all things, endureth all things." (v. 7). A companion to the long-suffering we read of in verse 4, love bears all things. The greatest example of patience, love carries on and is unceasing regardless of the circumstances. One of the reasons marriages are failing and society is disintegrating is that we are looking in all the wrong places for love, instead of looking to God first.
Without God, we are destined to fail, especially in love. Alistair Begg wrote, "Contrary to public opinion, the key to loving others does not lie in loving ourselves, but in loving God." Spurgeon put it like this: "Love does not ask to have an easy life of it: Self-love makes that her aim. Love denies herself, sacrifices herself, that she may win victories for God, and hers shall be no tinsel crown."
Love never fails; God never fails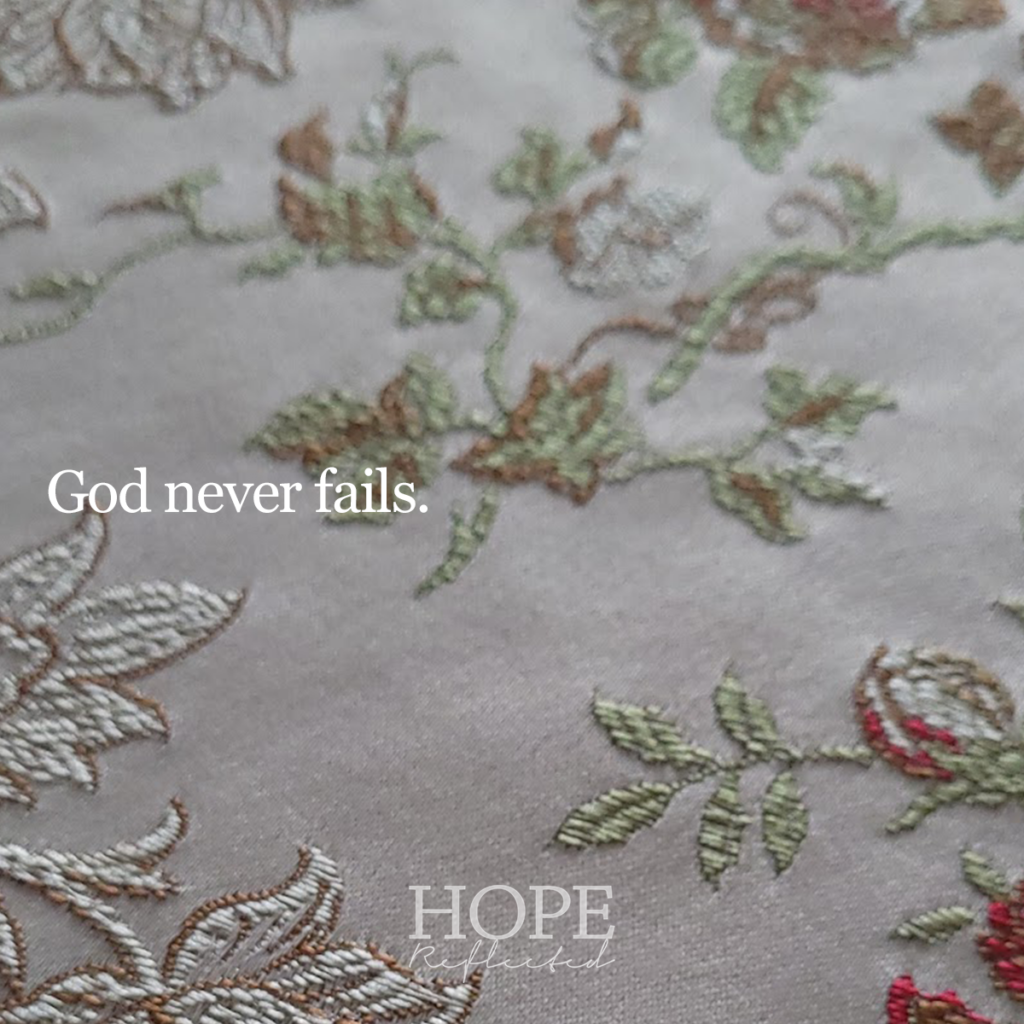 The only way to bear all is when we cast our cares on Him. The only way to believe all is when our faith rests in Him. The only way to hope all is we know the Living Hope. The only way to endure all is through the power of the Holy Spirit.
The last of the 16 characteristics of love is "Charity never faileth:" (v. 8). Everything else will fail but love never fails. God never fails. As Spurgeon said, "God writes with a pen that never blots, speaks with a tongue that never slips, acts with a hand that never fails."
Originally published as "Love is a verb, part 3." Independent Plus. March 2, 2023: 5. Print. Web.