Written by H, Posted in Christian Living, Published Work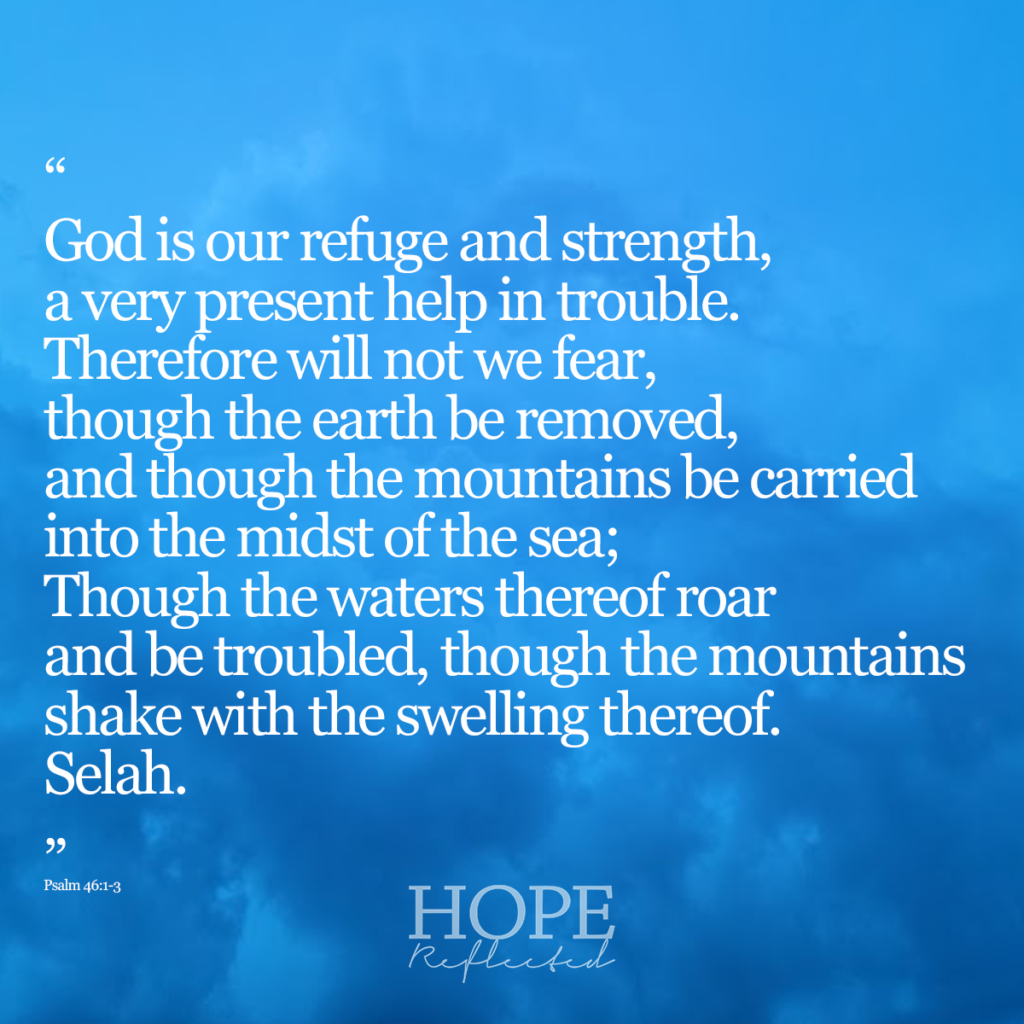 Storms can make us ask all kinds of questions
"Why would a good God allow this to happen to me?"
"What is the point to this?"
"Where do I go from here?"
"How did I get here?"
"Who would have ever thought this would happen?"
Storms have a way of making us wax existential and ask some serious questions of our Creator.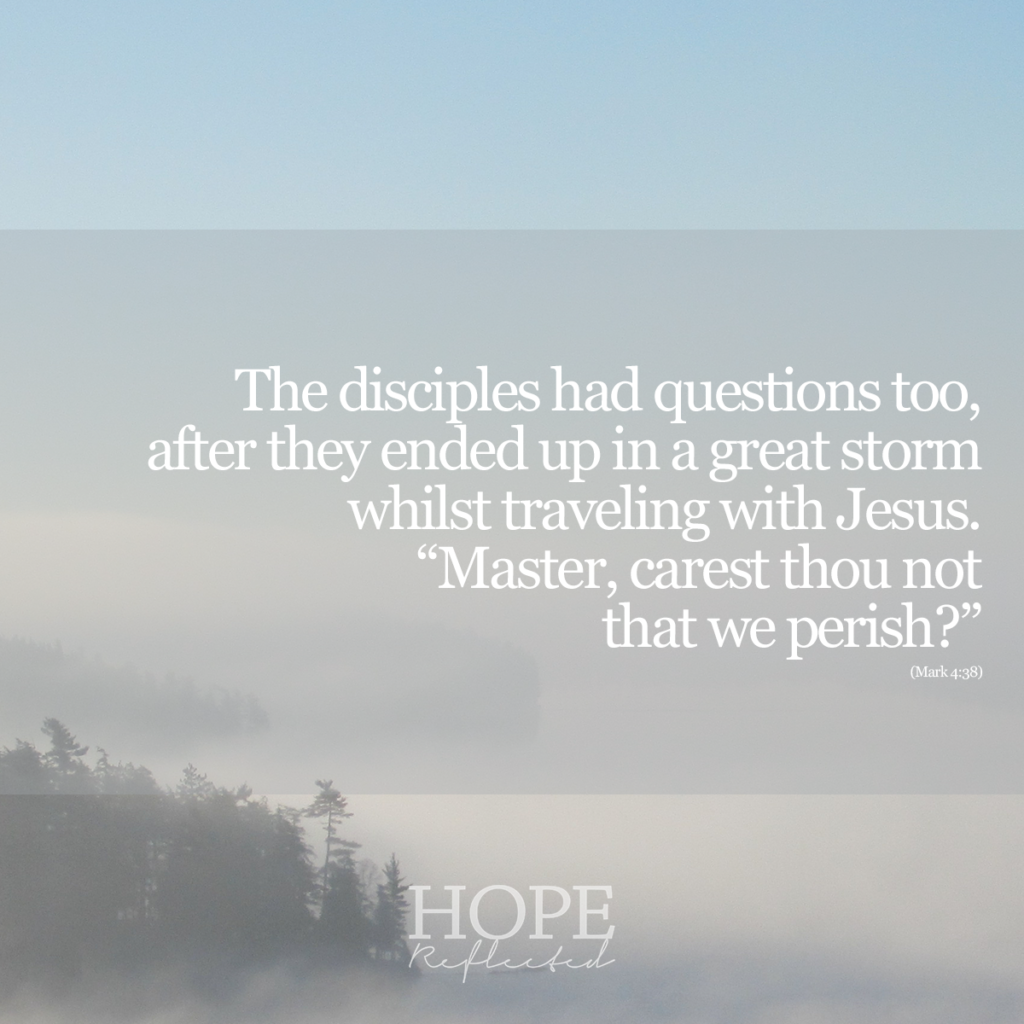 The disciples had questions too
The disciples had questions too after they ended up in a great storm whilst traveling with Jesus.
"Master, carest thou not that we perish?" (Mark 4:38).
What a question to ask, especially on the heels of the miracles Jesus had just performed, healing a leper, a centurion's son, and even Peter's mother-in-law! One would think that by witnessing Christ's healing power firsthand that the disciples would have no doubt of His love for them, and yet, they asked, "Master, carest thou not that we perish?"
Be prepared for rough waters
We can learn so much from the accounts of Jesus calming the storm in Matthew 8, Mark 4, and Luke 8. When we follow Christ, we ought to be prepared for rough waters. "And when he was entered into a ship, his disciples followed him." (Matthew 8:23).
If we're following Christ because we think by doing so we'll be exempt from troubles, think again! Before the disciples followed Him on to the ship, what did Jesus say? "Enter ye in at the strait gate: for wide is the gate, and broad is the way, that leadeth to destruction, and many there be which go in thereat: Because strait is the gate, and narrow is the way, which leadeth unto life, and few there be that find it." (Matthew 7:14).
Following Christ is not for the faint of heart.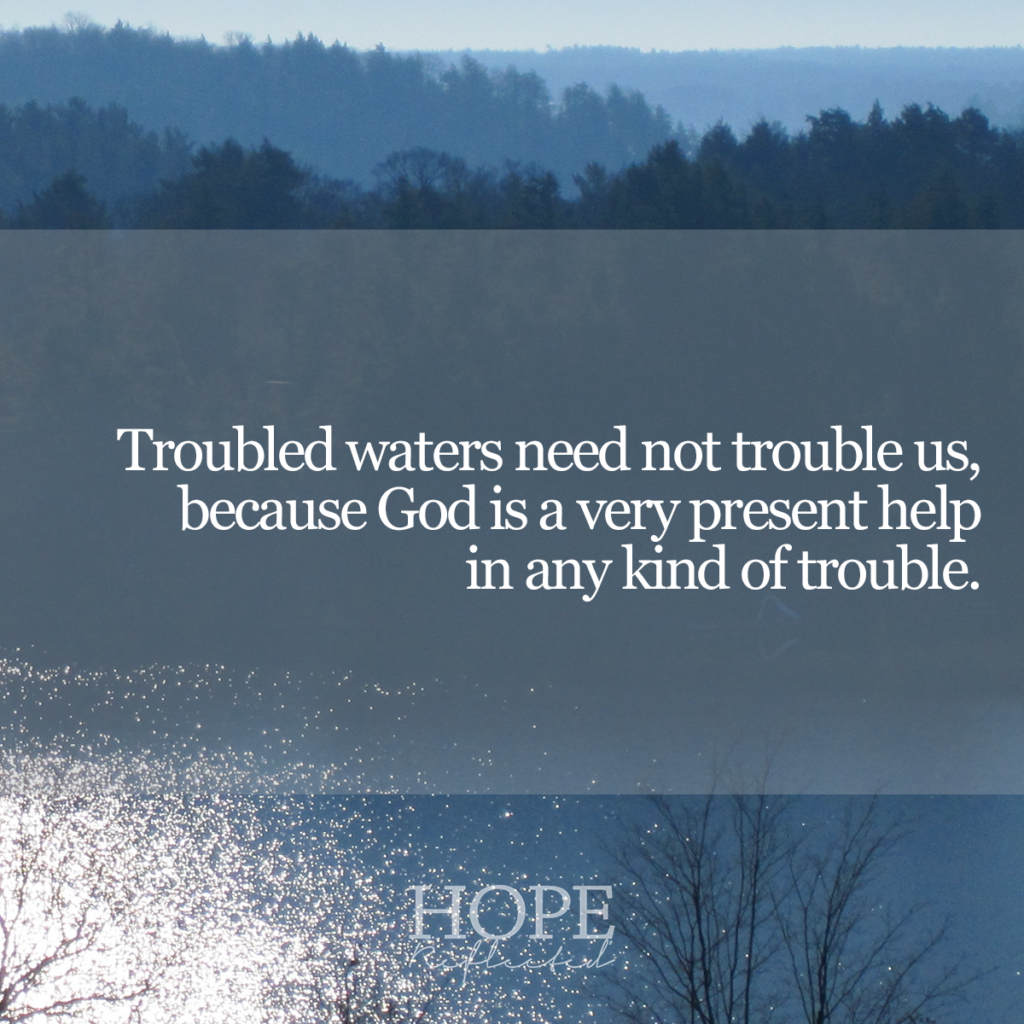 Comfort in the storm
What a comfort that God is not worried about the storms that we're going through. God is not worried about the waves washing on board our ships. "And, behold, there arose a great tempest in the sea, insomuch that the ship was covered with the waves: but he was asleep." (Matthew 8:24). God already knows what we are going through.
The Psalmist wrote in Psalm 46:1-3, "God is our refuge and strength, a very present help in trouble. Therefore will not we fear, though the earth be removed, and though the mountains be carried into the midst of the sea; Though the waters thereof roar and be troubled, though the mountains shake with the swelling thereof. Selah." Troubled waters need not trouble us, because God is a very present help in any kind of trouble.
Charles Spurgeon famously said, "I have learned to kiss the waves that throw me up against the Rock of Ages." In the midst of the storm, are we coming to the only One who can save us?
"And his disciples came to him, and awoke him, saying, Lord, save us: we perish." (Matthew 8:25). He hears our petitions; He wants us to come to Him! We should never let the presence of a storm cause us to doubt the very presence of God.
Originally published as "Surviving the storm, part one." Independent Plus. September 9, 2021: 5. Print. Web.