Monday Encouragement: Isaiah 40:29
Written by H, Posted in Christian Living, Encouragement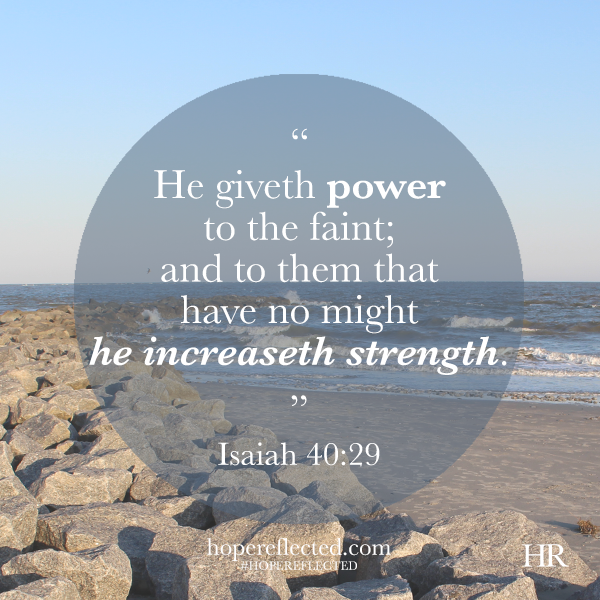 For some, Mondays can be a difficult day. It's interesting that although Sunday is considered the first day of the week, for many who don't have faith or attend a church regularly, that they think of Monday as the first day of the week. And what does Monday mean?
Back to school.
Back to work.
Back to routine.
Do Mondays have to be a down day? Absolutely not! Mondays present a new opportunity to get back on track, to finish open projects, to pursue something new.
If you're searching for some encouragement on this Monday, look no further than God's Word.
Feeling discouraged?
Feeling weak?
Feeling like you don't have the strength to go on?
In Isaiah 40:29 (KJV), we are told that God gives power to faint, and to those who have no might, He gives strength:
"He giveth power to the faint; and to them that have no might he increaseth strength." Isaiah 40:29
Be encouraged. God loves you; and His strength is sufficient for wherever you are right now. He also promises to give power to the faint — if only you'll trust in Him.
Happy Monday, friends!