Monday Encouragement: Luke 1:37
Written by H, Posted in Christian Living, Encouragement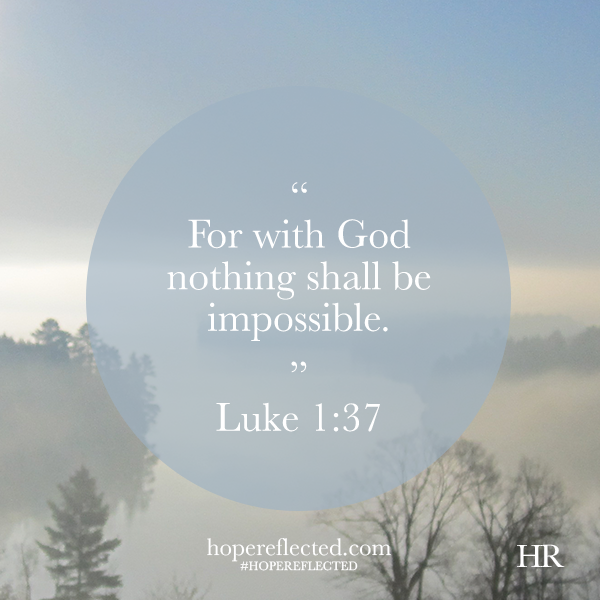 "For with God nothing shall be impossible." Luke 1:37
This verse has long been one of my favourites, and is a clear reminder that the things we think are impossible, are possible with God. Matthew, Mark, and Luke all feature iterations of this truth:
"But Jesus beheld them, and said unto them, With men this is impossible; but with God all things are possible." Matthew 19:26

"And Jesus looking upon them saith, With men it is impossible, but not with God: for with God all things are possible." Mark 10:27

"For with God nothing shall be impossible." Luke 1:37
No matter where you are today, even if the task at hand seems impossible or like it just won't work out, trust God. He has a way of working things out exceeding abundantly above all we could ask or think, if we'll only trust in Him!