Practicing Patience
Written by H, Posted in Christian Living, Published Work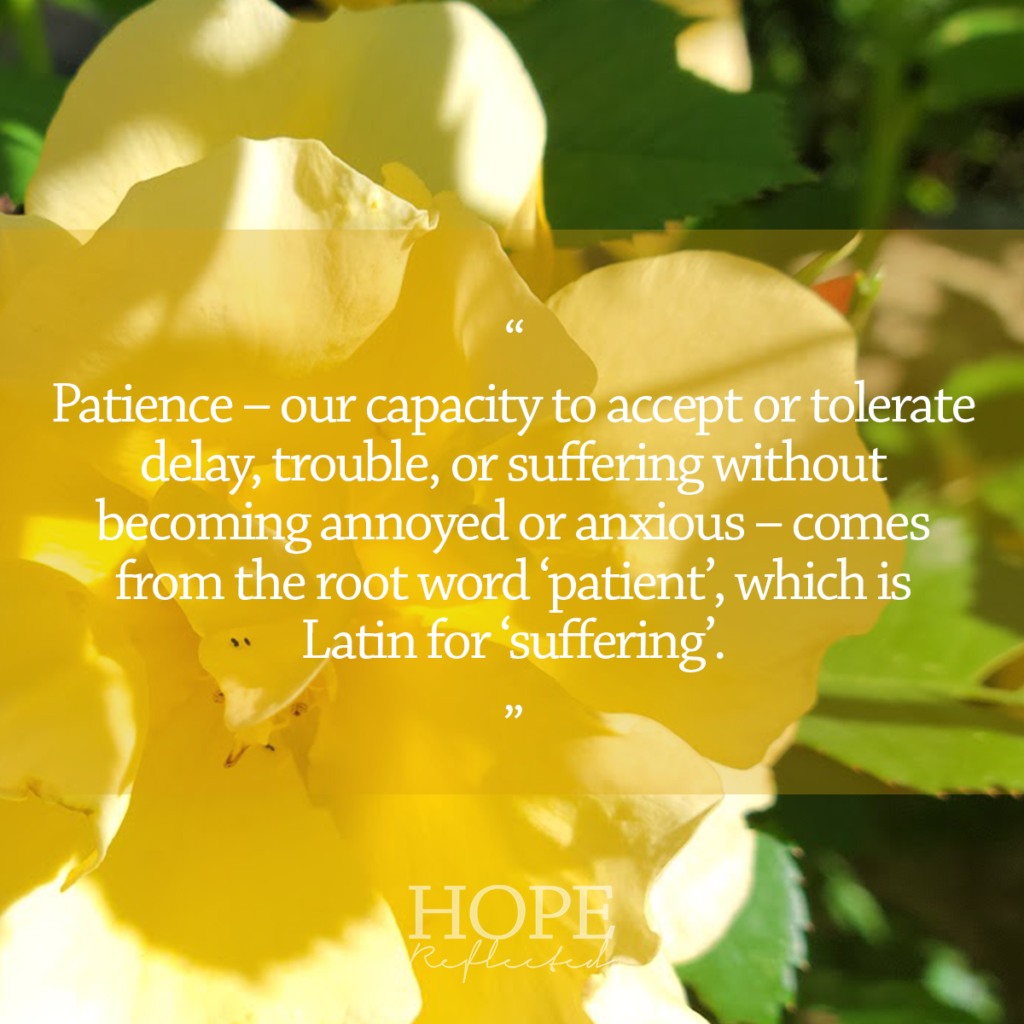 Patience is something we spend a lifetime learning
My niece recently asked me to name something that I've learned over the past while, and one word that immediately came to mind was patience. Patience, our capacity to accept or tolerate delay, trouble, or suffering without becoming annoyed or anxious, comes from the root word "patient", which is Latin for "suffering". My niece remarked that no matter what the age – old or young, baby or senior – patience is something that each one of us spends a lifetime learning. Even animals learn patience! From the baby waiting for teeth to the grown up sitting in a traffic jam, patience is an important lesson to learn, and we can either do it well or learn the hard way.
Do we complain, or do we call on the Lord?
Take the children of Israel, for example. An early reference to patience in the Bible can be found in Exodus 17. Not long after the children of Israel had escaped Egypt and wandered through the wilderness of Sin, they pitched their tents in Rephidim. While the location of Rephidim isn't exactly known today, there is speculation that its location was in what we know today as Sinai. A very dry area, there was no water for the people to drink, and so they became very angry with Moses and complained. "Why chide ye with me? Wherefore do ye tempt the LORD?" Moses responded (Ex. 17:2). Both Moses and the children of Israel were learning patience, but they learned the lesson in totally different ways. The children of Israel complained, and Moses called on the Lord.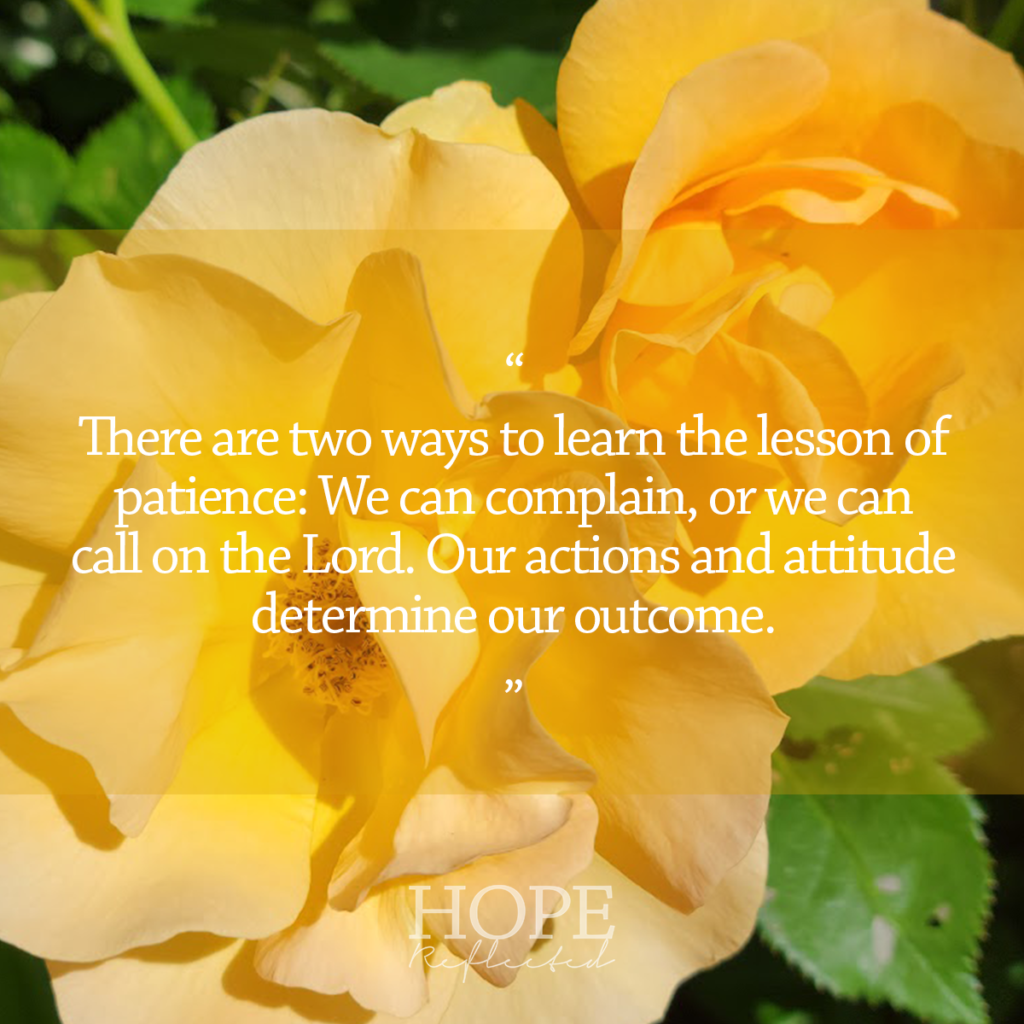 Our attitude determines our outcome
Dealing with our problems is one way we learn patience, and as we do, are we complaining, or are we calling on the Lord? "In my distress I called upon the LORD, and cried unto my God:" David wrote in Psalm 18:6, "he heard my voice out of his temple, and my cry came before him, even into his ears." Though trying times and problems weigh us down, when we choose to call on the Lord rather than complain, God will bless our patience. "He sent from above, he took me, he drew me out of many waters." (Psalm 18:16). We learn patience through our problems, and we can respond by complaining or calling on the Lord. Jacob is also an example of patience in the Bible. He loved Rachel and served Laban seven years in order to marry her. We read in Genesis 29:20 that those seven years "seemed unto him but a few days, for the love he had to her."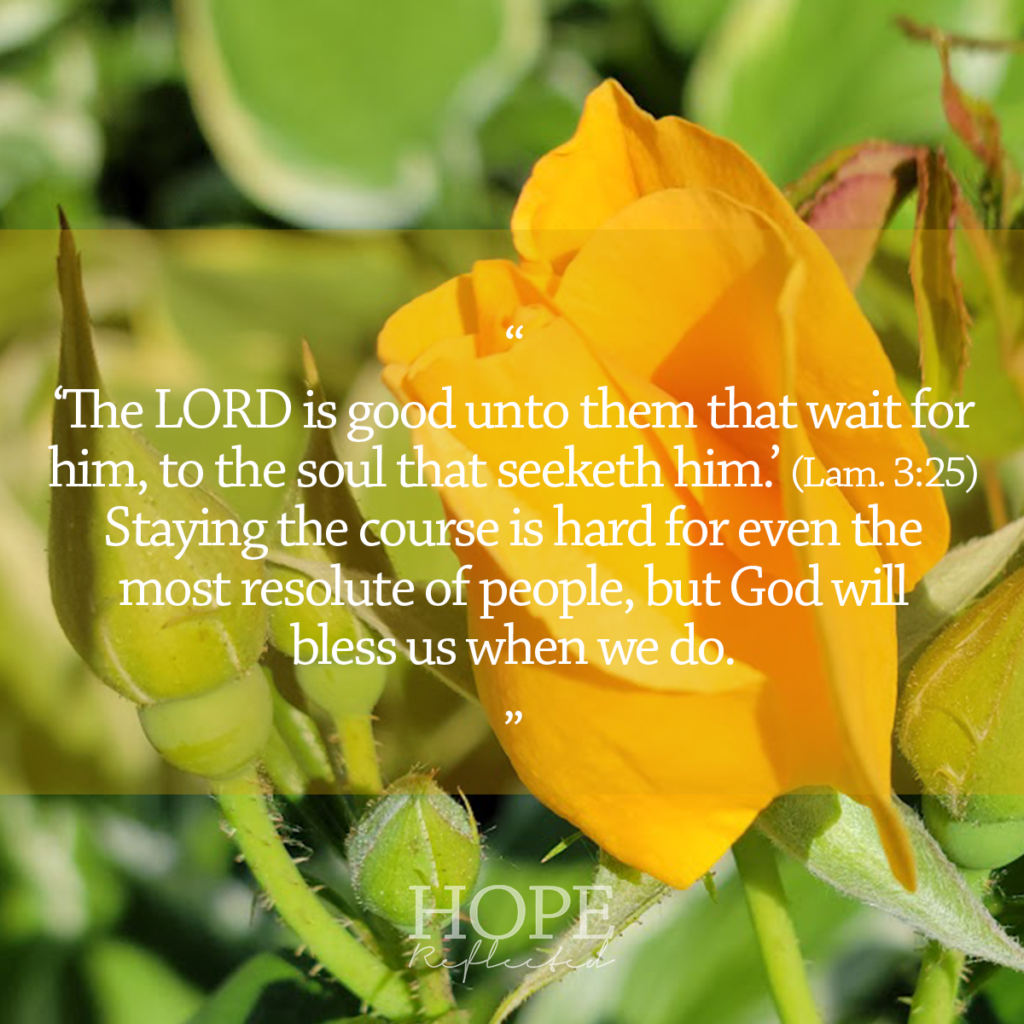 Our attitude as we learn the lesson of patience determines our outcome. We can remain faithful, or we can get frustrated. Saul is an example of what happens when we get frustrated and try to rush the outcome. In 1 Samuel 13, Saul's hastiness caused him to miss out on the Lord's blessing (1 Samuel 13:13). Remaining faithful during trying times is certainly not easy. Staying the course is hard even for the most resolute of people, but the Lord will bless us when we do. "The LORD is good unto them that wait for him, to the soul that seeketh him." (Lamentations 3:25).
Originally published as "Practicing Patience." Independent Plus. April 8, 2021: 5. Print. Web.