Rahab: Obedience from an unlikely source
Written by H, Posted in Christian Living, Published Work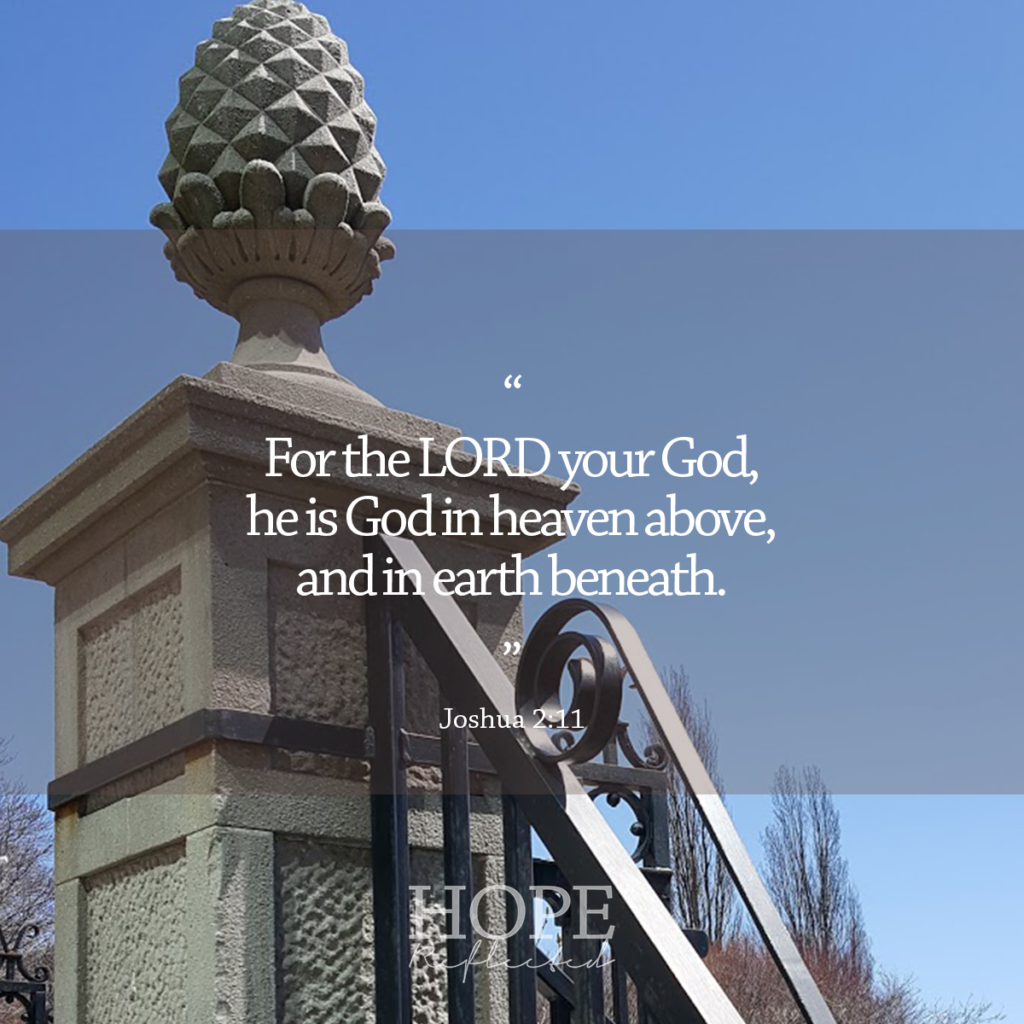 Thankfully, God has a history of using unlikely people for His glory
We all have the opportunity to come to God, and He will never overlook a genuine heart.
Rahab is one such example. A prostitute by profession, Rahab seemed an unlikely person to help the Israelites; after all, she was a Canaanite, one of their mortal enemies. And yet, we read in the first chapter of Matthew that Rahab is part of our Lord's genealogy! No matter who we are, or where we are at, God can use us.
"for the LORD your God, he is God in heaven above, and in earth beneath."

Joshua 2:11
By being obedient to the Lord, Rahab took a great risk. In Joshua 2, when Joshua sent messengers into Jericho to spy, they lodged at Rahab's house (2:1). The king of Jericho heard about this, and questioned Rahab, who in turn lied to protect the spies. Rahab took a great risk in harbouring the spies and protecting them. Why take the risk? We find out later in the chapter that Rahab, even though she was a Canaanite, believed in God. "for the LORD your God, he is God in heaven above, and in earth beneath." (v.11) Because she believed in God, Rahab wanted to be obedient, even though it meant taking a great risk. Oswald Chambers once said that "you should let the consequences of your obedience be left up to God." Obedience to God often requires great risk.
The rewards of obedience must be waited for
Rahab was willing to risk everything by her obedience to God, and because of it, she received a great reward. Rahab asked the spies to show her and her family kindness by saving them before the Israelites took the city of Jericho. She wasn't afraid to take a risk for obedience, and she wasn't afraid to ask for what she believed was right. The result? Rahab and her family were saved during the destruction of Jericho. "And Joshua saved Rahab the harlot alive, and her father's household, and all that she had; and she dwelleth in Israel even unto this day; because she hid the messengers, which Joshua sent to spy out Jericho." (6:25) After being rescued out of Jericho, Rahab and her family went to live with the Israelites, and as a result, Rahab can be found in Christ's family tree.
The rewards of obedience must be waited for, but there is great reward when we are obedient to the Lord. We also learn from Rahab's example of obedience that she did the right thing. Especially when the world around us seems to going the opposite direction, it can make us question whether what we're doing or how we're living is truly right. Rahab, despite the influences around her, knew of the Lord's faithfulness to the Israelites, and she believed in Him. Her faith was so great that Rahab is included in the "Faith Hall of Fame", Hebrews 13. Rahab demonstrated obedience by not allowing the people around her to influence her beliefs. Obedience to God may mean persecution from people, but ultimately, there is blessing in obedience. "Yea rather, blessed are they that hear the word of God, and keep it." (Luke 11:28)
You can read more about Biblical obedience here.
Originally published as "Rahab: Obedience from an unlikely source." Independent Plus. February 21, 2020: 6. Print. Web.