Vain Repetitions
Written by H, Posted in Christian Living, Published Work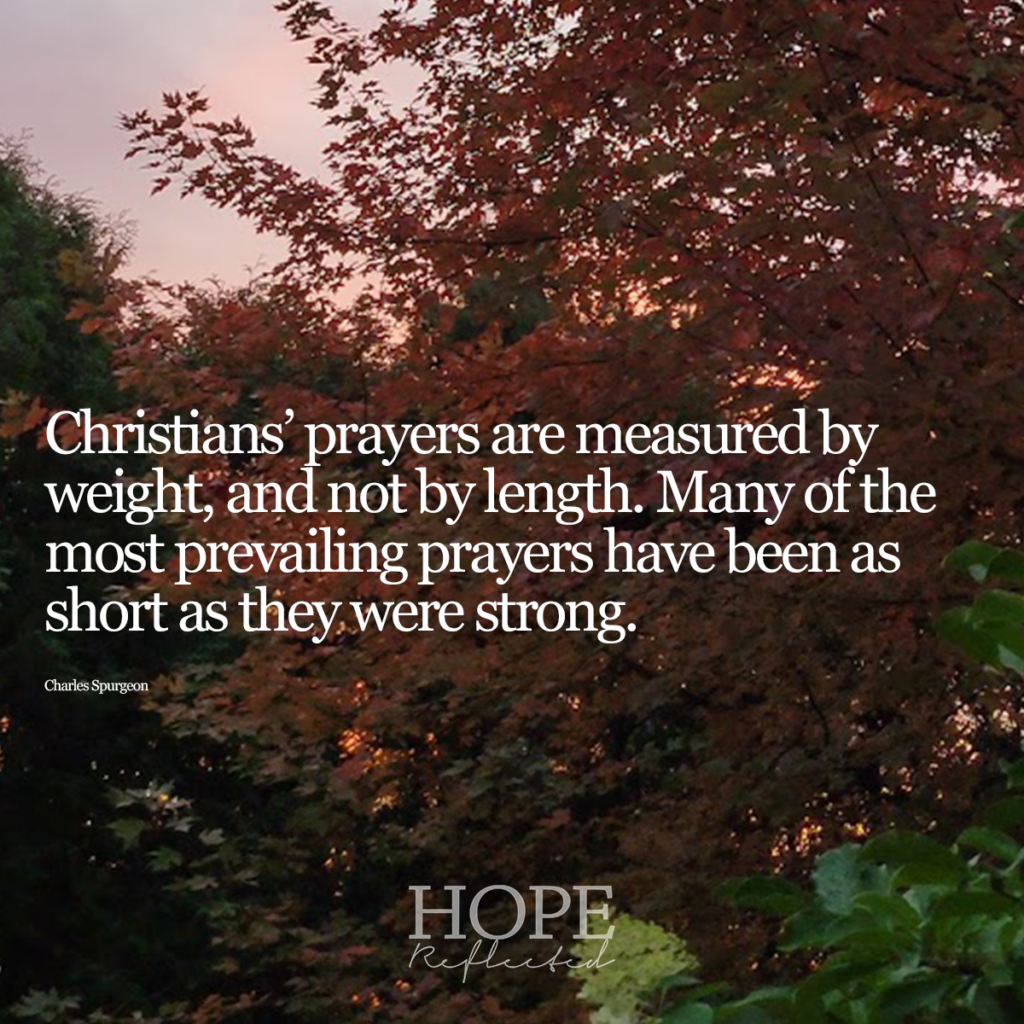 Jesus said, "But when ye pray, use not vain repetitions, as the heathen do: for they think that they shall be heard for their much speaking." (Matthew 6:7). What did Jesus mean when He instructed us to "use not vain repetitions"?
My initial thought was that vain repetitions meant we shouldn't say the same things over and over in prayer, or pray about the same things each time we come to God, but upon further research I realized that the phrase "use not vain repetitions" means so much more.
Praise before petitions
Charles Spurgeon wrote, "God does not need us to pray for his information", as Matthew 6 continues on to say that God "knoweth what things ye have need of, before ye ask him." (v.8). Our prayers should bring praise to God before petitions.
Look more closely at that word vain: According to the Oxford Dictionary, vain is defined as "having or showing an excessively high opinion of one's appearance, abilities, or worth".
A secondary definition of the word Vain is "producing no result; useless".
Pride has no place in prayer
Our prayers should not be about anything that we're bringing to God, and if they are, then we're doing it wrong. God doesn't hear our prayers based on anything that we have or do. He is not impressed by how eloquent we speak or how well-articulated our words may be.
God hears our prayers because of His goodness to us.
With this in mind, I'd suggest that Jesus was saying we should beware lest our prayers are all talk and no heart.
Pride has no place in prayer.
Humility is a requirement for effective prayer
In My Utmost for His Highest, Oswald Chambers wrote that "We have become so self-centered that we go to God only for something from Him, and not for God Himself."
If we were going to God for His will rather than our own, how much more effectively would our prayers be answered? After praise, our petitions are to be just that – our pleas, appeals, and requests to God.
Peter, in his eponymous epistle, implored believers to "Humble yourselves therefore under the mighty hand of God, that he may exalt you in due time: Casting all your care upon him; for he careth for you." (1 Peter 5:6-7).
If we want our prayers to be heard, we must approach God in humility.
Speaking a lot but saying nothing
According to Strong's Concordance, "vain repetitions" is translated from the Greek word "battalogeó", meaning to stammer, chatter, or to be long-winded.
Repetitions in prayer are often vain, rendering them useless.
Spurgeon put it like this: "Christians' prayers are measured by weight, and not by length. Many of the most prevailing prayers have been as short as they were strong."
The "casting all your care upon him" that Peter wrote about comes from the Greek word "epiripsantes", which literally means "to throw" or "to cast". Throwing and casting are not activities that take a long time; these actions are completed almost instantly.
We should take care that our prayers are not needlessly long but rather to the point.
God is not interested in hearing us stammer on, speaking a lot but saying nothing.
Originally published as "Vain repetitions." Independent Plus. July 28, 2022: 5. Print. Web.