What is a buckler?
Written by H, Posted in Christian Living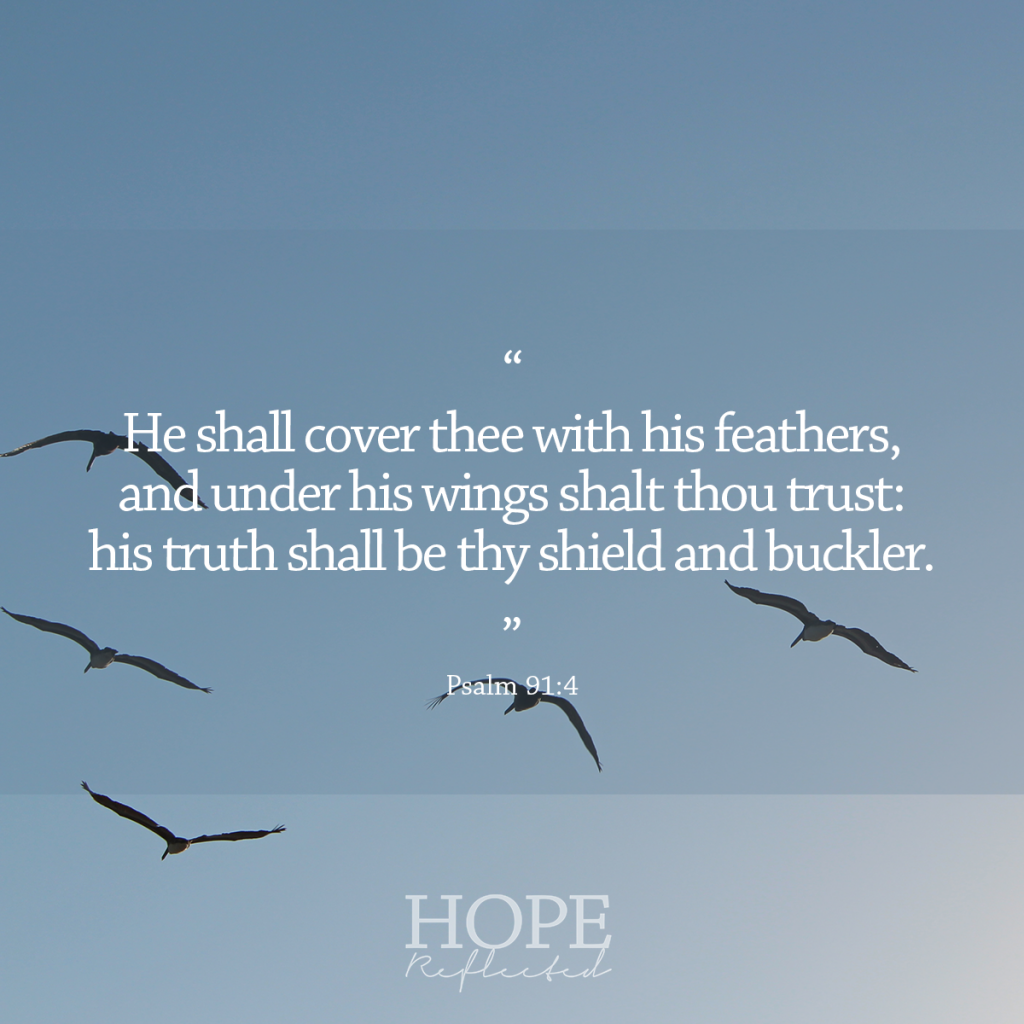 A buckler is just as important today as it was thousands of years ago.
In my Grama's Bible, a buckler is defined very simply as a shield. I've also heard a buckler described as a shield that covers the entire body. A buckler seems like something that would have been more relevant in David's day than the present day. If you're a Christian however, a buckler is just as important today as it was thousands of years ago.
David frequently claimed God as his buckler. After the Lord delivered him from the hand of Saul, David wrote a beautiful song of deliverance in 2 Samuel 22: "As for God, his way is perfect; the word of the Lord is tried: he is a buckler to all them that trust in him." (2 Samuel 22:31) God is a buckler to all them that trust in him. You'll be better prepared for life's battles when you trust Christ as you can claim Him and His Word as your source of protection and your shield.
We can claim God as our buckler!
David also wrote Psalm 18 around the same time that God saved him from his enemies (Saul included). "The LORD is my rock, and my fortress, and my deliverer; my God, my strength, in whom I will trust; my buckler, and the horn of my salvation, and my high tower." (Psalm 18:2) I love Psalm 18 for many reasons, including the beautiful attributes of God that are referenced, which are as relevant today as they were the day David penned them. There are ten incredible attributes of God contained in just the first two verses of this fifty verse Psalm – all attributes that you can claim when you have Christ as your Saviour. David wrote Psalm 18 in the day that the LORD delivered him from the hand of all his enemies, and specifically from Saul (who was seeking him out to kill him).
If the great King David could utter these words when he was fresh off fleeing for his life in the wilderness, surely we can claim God as our buckler, too!
God's truth is our shield.
In Psalm 91, David creates a picture of God protecting His children much like a bird protects its young, and he refers to God's truth as his shield and buckler: "He shall cover thee with his feathers, and under his wings shalt thou trust: his truth shall be thy shield and buckler." (Psalm 91:4) Being a Christian means that you're going to require God's protection. Proverbs 2:7 tells us that "He layeth up sound wisdom for the righteous: he is a buckler to them that walk uprightly." When you're walking uprightly and standing up for the truth, you need to be prepared for attacks from the enemy. One of the best places to go for protection and strength is God's Word. Read it, absorb it, commit it to memory, learn from it, and be encouraged by it. The Bible is an awesome history of the men and women of faith who trusted God before us – and also the one place where we can find God's truth and promises for our own lives.
Spurgeon once said that, "the way you view God will eventually show up in the way you live your life." When Christ is your buckler, you can live boldly and be brave.
Originally published as "What is a buckler?" Minto Express, Independent Plus, Arthur Enterprise-News, Mount Forest Confederate, Walkerton Herald-Times. March 28, 2019: 6. Print. Web.