Written by H, Posted in Christian Living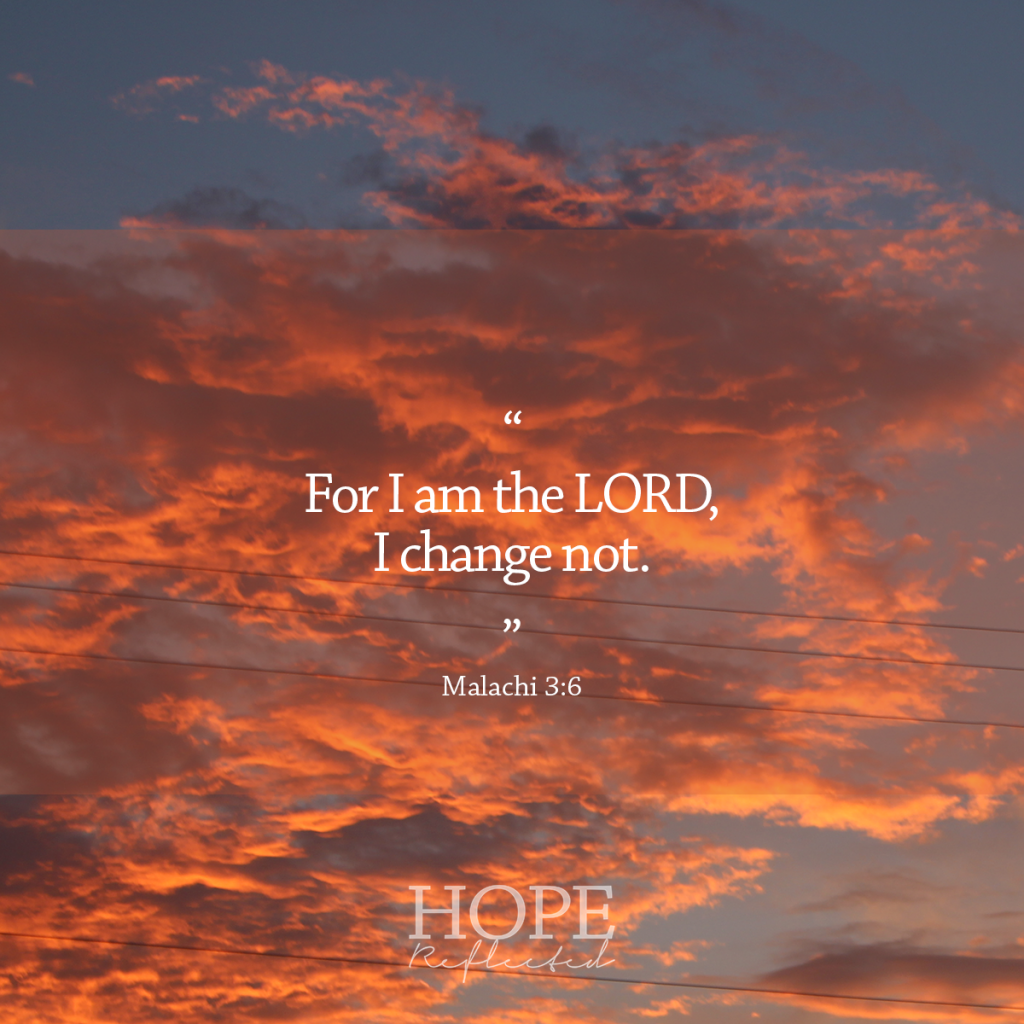 Because He never changes, we can trust Christ in every circumstance
We can trust Christ in every circumstance because He never changes. "For I am the LORD, I change not," we read in Malachi 3:6. The writer of Hebrews also encourages us that "Jesus Christ is the same yesterday, today, and forever." (Hebrews 13:8). Nothing on this earth stays the same, things are always changing, and that includes your circumstances and the situations you find yourself living through. Prayer is a big part of trusting God in every circumstance. C.S. Lewis once said that, "prayer doesn't change God; it changes us." What a comforting thought to remember. Even when every thing around us seems to be changing, God never does.
We can trust Christ because of His character
Trusting Christ in every circumstance is also possible because of His character. According to the Westminster Shorter Catechism, "God is a Spirit, infinite, eternal, and unchangeable in His being, wisdom, power, holiness, justice, goodness, and truth." We know from the Bible that God is omniscient (He knows everything), omnipresent (He is always with us), and omnipotent (He is all-powerful), and He is strong, He is trustworthy, He is our fortress, our rock, and our deliverer. In Psalm 18, David calls on God's attributes for his help, and this is often a portion of Scripture that I recall to mind for encouragement and as a reminder of who God really is. Even in our best moments, our character cannot compare to the character of God.
Finding our confidence in Christ
It's because of His character that we can be confident in Him, which is another component of trusting Christ in every circumstance. Too often, we rely on our finite understanding when it comes to making decisions and navigating through life. We'd save ourselves so much heartache if we truly learned to live verses like Proverbs 3:5-6, "Trust in the LORD with all thine heart; and lean not unto thine own understanding. In all thy ways acknowledge him, and he shall direct thy paths." When you really stop and consider, it seems silly that we would rest in our own limited understanding when we can trust the Creator of the universe. Psalm 37 encourages us to trust Christ in every circumstance by fretting not, delighting in Him, committing our way to Him, and resting in Him. Psalm 37 also details the results of trusting Christ in every circumstance: "Commit thy way unto the LORD; trust also in him; and he shall bring it to pass." (Psalm 37:5) In every circumstance, He shall bring it to pass.
Where is your hope, and where is your confidence? Christ's grace is sufficient, and His mercy is abundant. What playbook are you following as you walk through this life? As C.S. Lewis said, "There would be no sense in saying you trusted Jesus if you would not take His advice."
Originally published as "Trusting Christ in Every Circumstance." Minto Express, Independent Plus, Arthur Enterprise-News, Mount Forest Confederate, Walkerton Herald-Times. April 25, 2019: 6. Print. Web.