Oscar Peterson Roses
Written by H, Posted in Gardening
Earlier this Summer, I got an amazing deal on some roses that were listed as clearance at a local store. Marked down to less than half price, I couldn't resist purchasing a bush of Oscar Peterson roses, part of the Canadian Artists series. It wasn't necessarily the quality and good condition of the rose bush that sold me, it was more the fact that these were Oscar Peterson roses! (If you know Wes and I, you know our obsession with all things jazz music). Naturally, the Oscar Peterson roses seemed like they'd be a perfect fit for our front garden.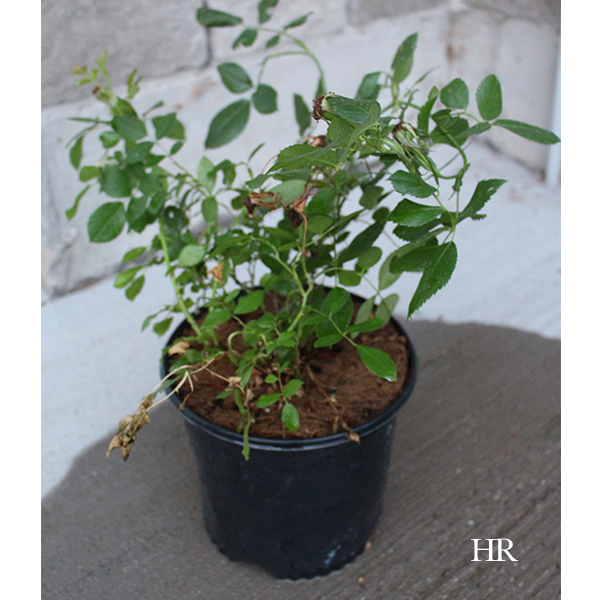 As you can see from the photo above, our rose bush was in need of some tender love and care. We planted it as is, and trimmed off the dead blooms, and we also fertilized. Not discouraged, I thought it might help new growth if we trimmed the entire rose bush back. Sure enough, the plant grew back, however after about one month there were still no blooms.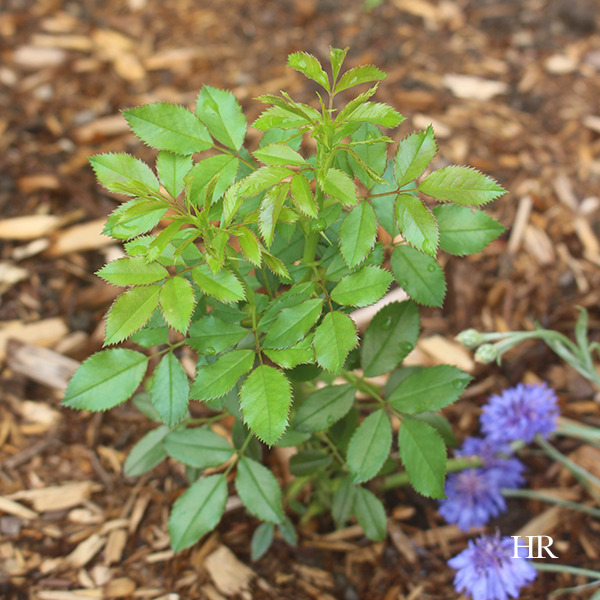 It looked good and appeared healthy, however nearer the end of August, our Oscar Peterson rose bush still had no blooms. It could have been related to the fact that we experienced a cooler period in the weather, or the fact that we trimmed back the entire rose bush. That being said, last week, after two months of no blooms, our Oscar Peterson rose bush finally produced the most beautiful, delicate blooms!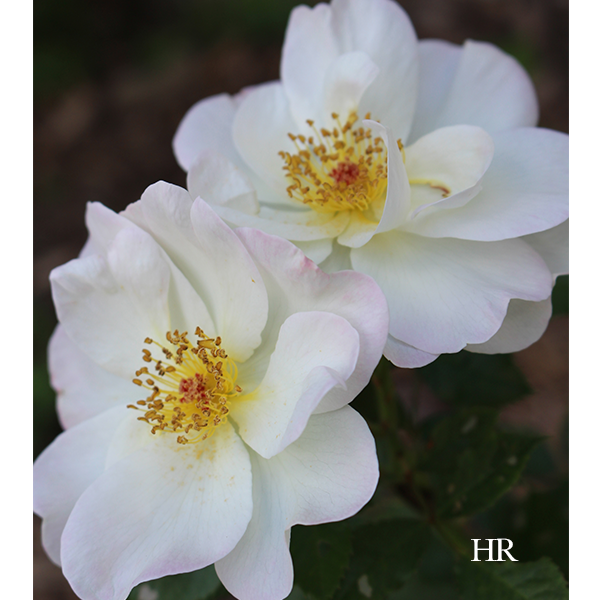 Aren't they absolutely lovely? We are loving these roses. As a mature flower, the Oscar Peterson rose features vivid white petals and a yellow stamen. The two roses pictured above were our first two blooms of the season, followed by two additional blooms that haven't quite opened.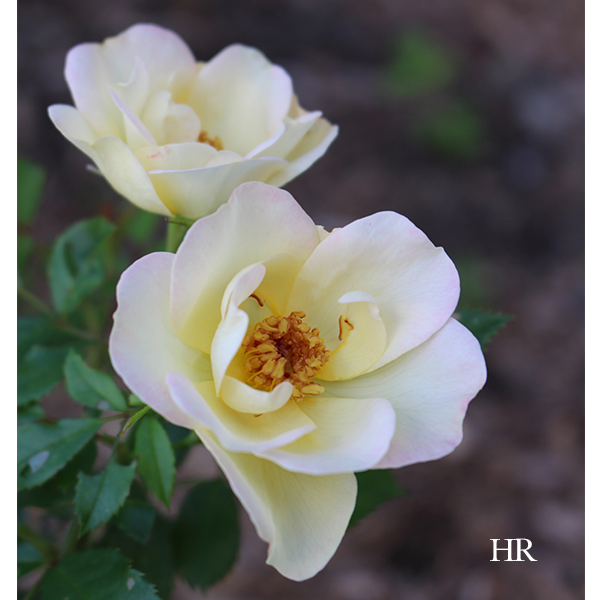 As you can see, the blooms above are the roses before they've fully bloomed. The Oscar Peterson rose variety begins its life as a very soft yellow rose, and as it opens becomes a bright white. We're thinking the two yellow blooms could be due to the cooler weather we experienced last week, and are looking forward to later this week when the roses totally open up.
The unfortunate thing about our Oscar Peterson roses is that since we've trimmed the bush back, the plant regrew and appeared healthy, however once the roses started blooming, we noted the leaves have taken on a spotted appearance, where the skin of the leaves actually takes on a transparent appearance. [#Gardenchat friends, any advice here would be appreciated.]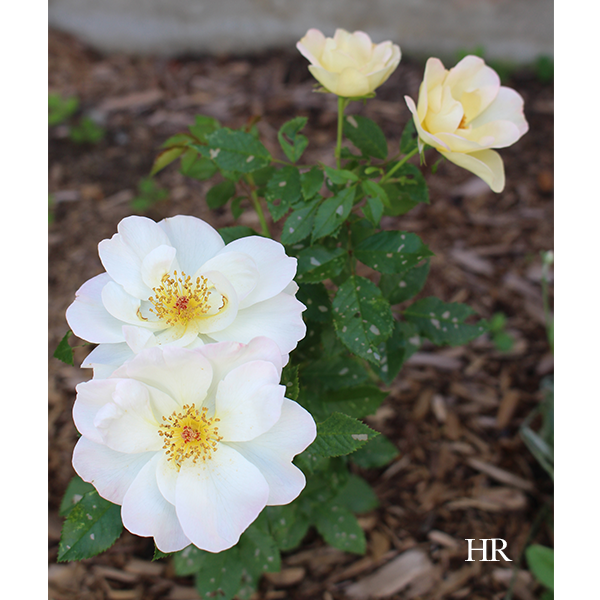 Wes and I are looking forward to adding additional roses from the Canadian Artists Roses Consortium to our garden next year. If you're not familiar with Canadian Artist roses, more than 1,000 original hybrids were made in the development of this series. 35 of these made the final selection list, and in 2007, two varieties (the Felix LeClerc rose and the Emily Carr rose) were introduced; in 2012, the Bill Reid rose was introduced; in 2014, the Campfire rose (named in honour of Group of Seven artist Tom Thomson) was introduced; and this year, in 2016, the Oscar Peterson rose was introduced.
If you're looking for a unique flower for your garden, we would definitely recommend checking out the Canadian Artist rose series. Each bloom is beautiful, a different colour, and tells a story you can share in your garden for years to come. For more information, visit the Canadian Artists Roses website.
"In the plant world, none is more revered than the elegant rose, a symbol of true love for millennia, a flower of singular beauty with no equals."