Hope, She Wrote: Alleviating Anxiety
Written by H, Posted in Christian Living, Published Work, Uncategorized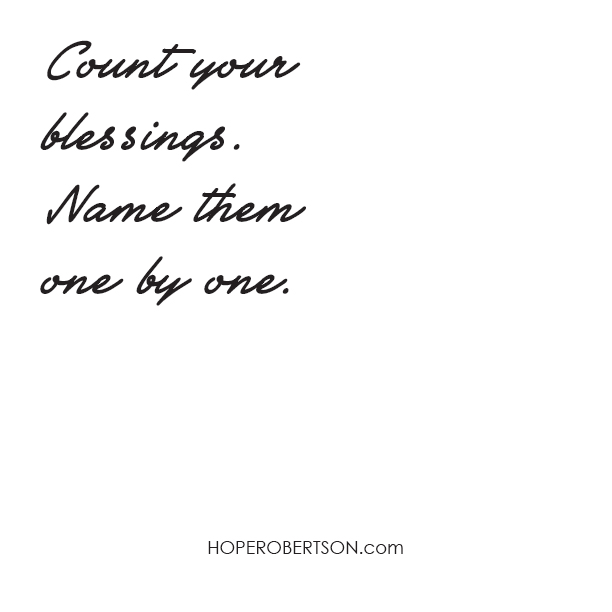 Competing priorities between work and family. Too much to do and not enough time to do it. A bunch of bills to pay, and they never seem to stop. Broken hearts, disagreements, and other relationship issues. Wars waging and people suffering the whole world over – seems like there's always something out there to worry about.

As long as we're human, each one of us will worry in some way or another. It's unavoidable. And while my worries may not be the same as the next person's, that doesn't make them any less legit. The problem is when you let worry consume you. Especially in today's fast-paced world, more people seem to be carrying the weight of worry and anxiety than ever before. If you're suffering in silence, talk to someone. Don't let worries fester or hide them inside because you're afraid you might be judged. I guarantee that there is someone out there who can relate, and sometimes an outside perspective can help you refocus.

According to Strong's Concordance, the word 'worry' comes from the Greek merimnáö, which translated means, "a part, as opposed to the whole". Authour Max Lucado defines worry like this: "Worry cleaves the mind, splitting thoughts between today and tomorrow. Today stands no chance against it. Fretting over tomorrow's problems today siphons the strength you need now, leaving you anemic and weak." When we worry, we're not doing ourselves any favours (just the opposite, really). Worrying about your circumstances or situations never makes things better; in fact, it can actually make things worse.

So how can we worry less and have more peace? While there's no shortage of how-to guides out there, here are a few practical ways I find helpful in my daily quest to "fret not":

Pray about it. I get that not everybody believes in prayer, but for me, it is a very real thing. Also, the simple act of keeping a gratitude list can work wonders. "Count your blessings, name them one by one" – that old Bing Crosby song isn't just for Christmas, it's something we can put into practice everyday! You'd be surprised how much worry can be watered down when you recall how blessed you are.
Don't dwell too much on the past. Or the future. I had a ten-year plan, which has become a seven-year plan – those of you who know me, know I talk about "the plan" in jest; but the truth is, I really am a planner! While it's responsible to plan and make accommodations for the future, there's a big difference between being responsible and fretting about the future. Letting your mind move back to the past or forward too far in the future means you aren't able to put your all into today (see the aforementioned Greek meaning of the word 'worry').
Talk about it, and look out rather than in. Communication and conversation are two important keys to alleviating anxiety. Bottling anything up inside isn't healthy, and if you have a confidant you can trust, sometimes sharing your worries can lessen them. Also, don't spend too much time wallowing in self-analysis or self-pity. Get out and help someone. Put your energy into encouraging another individual rather than dwelling on yourself.

"Don't worry about it" is a famous last phrase, but putting those words into action can be incredibly challenging. Worrying doesn't give you any more control over your current circumstances; it only strips you of your joy in the present moment. Each day is a new opportunity to challenge ourselves to overcome our anxieties; we just have to make the choice!
Robertson, Hope. "Alleviating Anxiety." Minto Express 27 August 2014: 5. Print.