Encouragement | Psalm 139:3
Written by H, Posted in Christian Living, Encouragement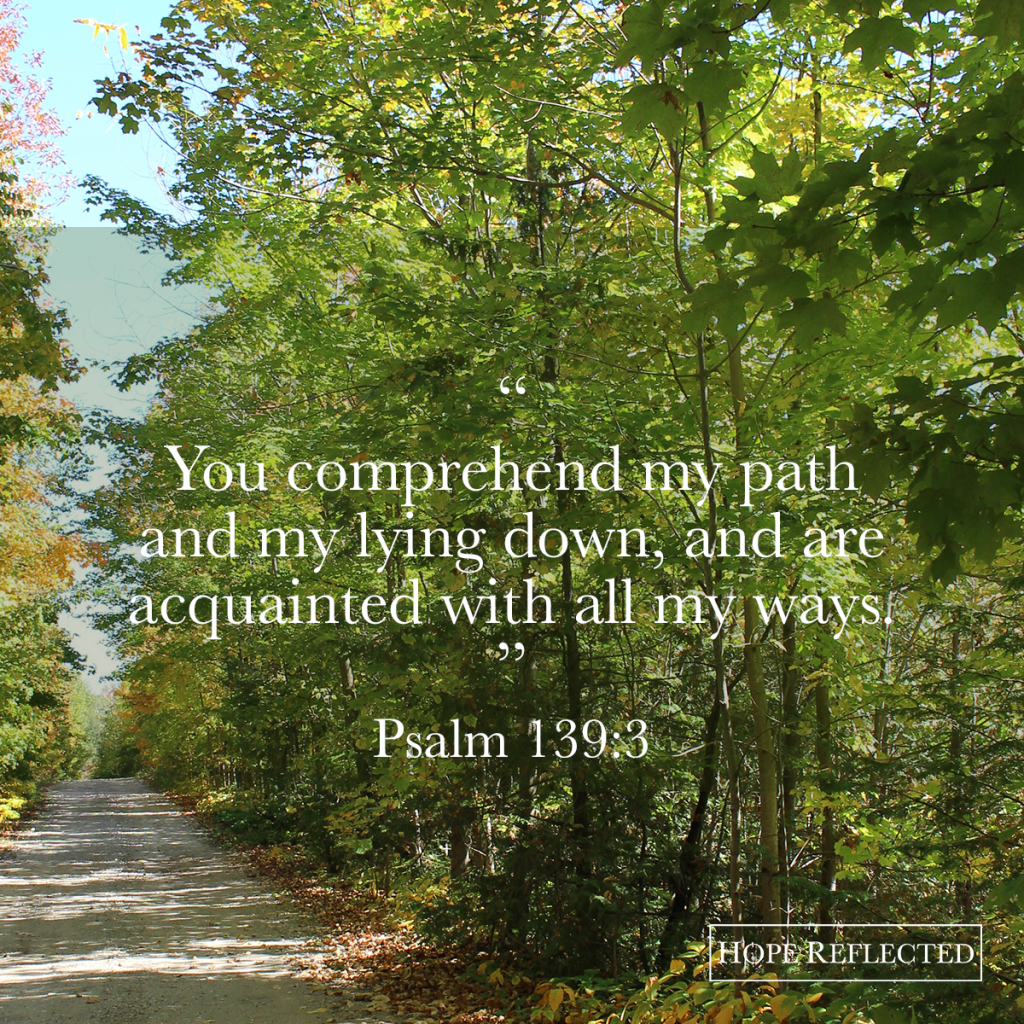 "You comprehend my path and my lying down, and are acquainted with all my ways. For there is not a word on my tongue, but behold, O LORD, You know it altogether." Psalm 139:3-4
Sometimes it may seem like you can't see the path just ahead of you, and you're afraid to take the next step. Rest assured and be encouraged knowing that God knows your path, He knows your lying down, and He is acquainted with all your ways.
Psalm 119:105 tells us that God's Word is "a lamp for my feet, a light on my path." If you've ever held a candle-lit lamp, you understand that it doesn't provide a whole lot of light. Rather, it provides just enough light for the stairs in front of you.
That's the beauty of having a relationship with God. We don't need to see all the stairs; we can trust that He's in complete control and will provide the light we require. Just like we're told in Psalm 139:3-4, God knows our path and He knows all our ways. We can rest in that.
"You comprehend my path and my lying down, and are acquainted with all my ways. For there is not a word on my tongue, but behold, O LORD, You know it altogether." Psalm 139:3-4