Encouragement | Psalm 61:2
Written by H, Posted in Christian Living, Encouragement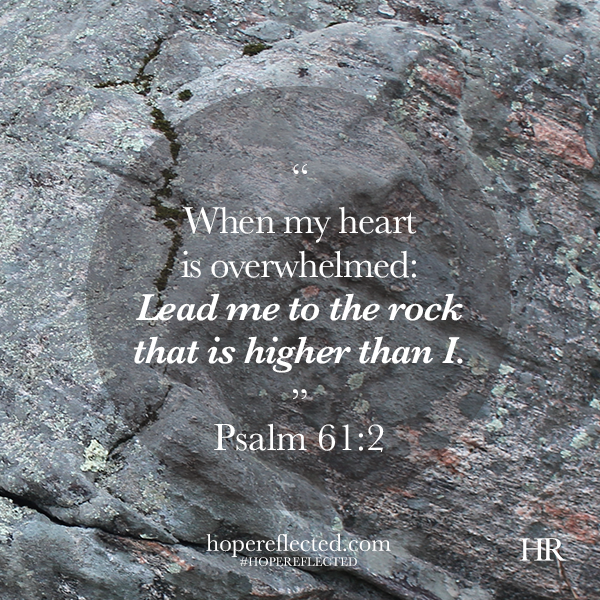 "From the end of the earth will I cry unto thee, when my heart is overwhelmed: lead me to the rock that is higher than I." Psalm 61:2
One thing I love about reading through the book of Psalms is that each Psalm usually begins with a heavy heart, and ends in praise and rejoicing. Psalm 61 is no exception.
There are several reasons I love Psalm 61, and verse 2 is a bit part of that. Here are some of the reasons that Psalm 61:2 is such a huge encouragement:
No matter where we are on this earth, God hears us. There is no where we can go that God cannot reach (Psalm 139:7). This fact alone should provide comfort and encouragement.
We all feel overwhelmed at some point or another. David says, "when my heart is overwhelmed". Not if, when. It is completely normal for our hearts to feel overwhelmed on occasion. The key is that we need to take it to the Lord.
God is our rock. What an encouraging and reassuring fact, to know that we have a rock which cannot be moved (Psalm 62:6).
If you're in need of some encouragement this week, just remember, God hears you when you cry, and when you're overwhelmed; all you need to do is talk to Him. He will lead you and protect you!
"From the end of the earth will I cry unto thee, when my heart is overwhelmed: lead me to the rock that is higher than I." Psalm 61:2