Hope Reflected | Encouragement | 2 Thessalonians 2:16-17
Written by H, Posted in Christian Living, Encouragement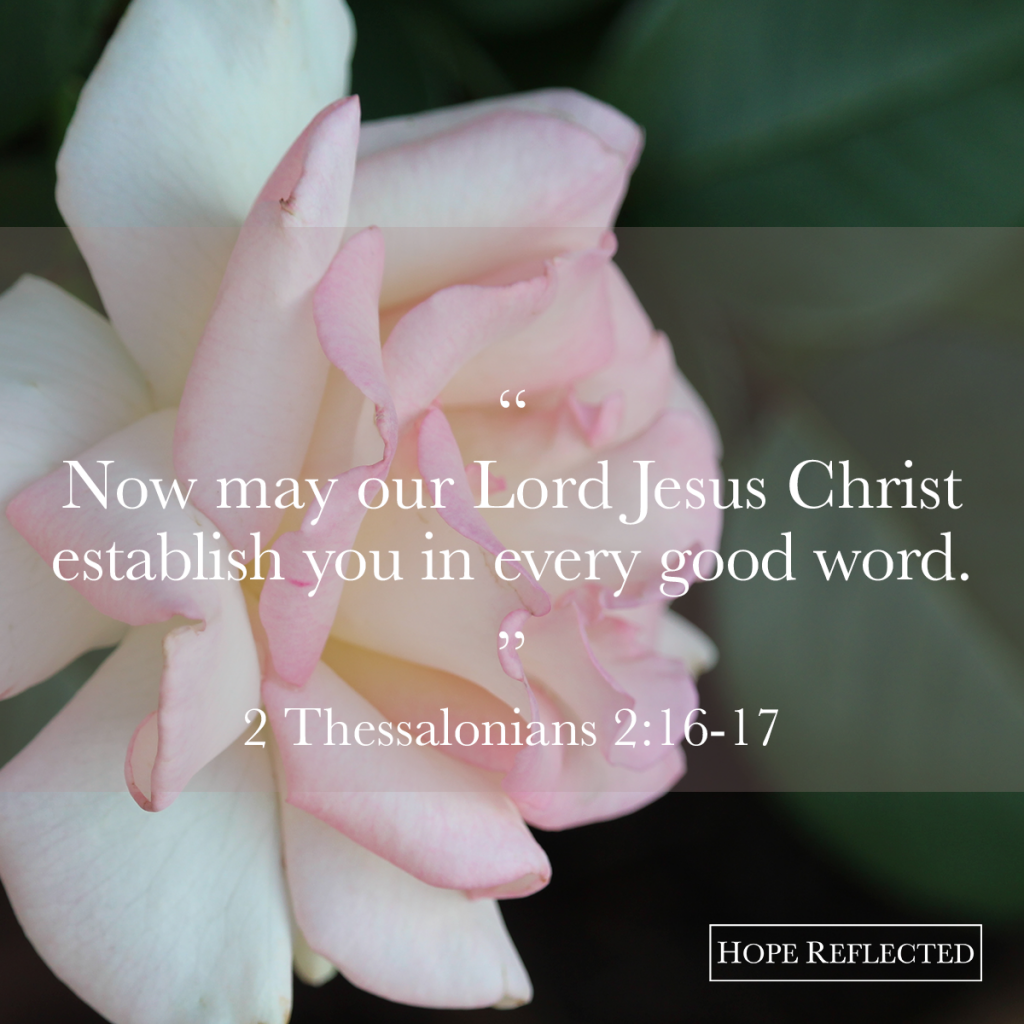 "Now may our Lord Jesus Christ Himself, and our God and Father, who has loved us and given us everlasting consolation and good hope by grace, comfort your hearts and establish you in every good word and work."  2 Thessalonians 2:16-17
If you're looking for encouragement today, read through 2 Thessalonians 2:16-17. There are so many great gifts of God packed in to these verses that we often take for granted how incredible our God is.
Think about it:
We have direct access to Jesus Christ
He is our God and our Father
He loves us!
He gives us everlasting — never-ending — consolation
He gives us good hope
He gives us grace
He comforts our hearts
He establishes us in every good word
He establishes us in every good work
If you're feeling discouraged, or distant, take heart. We serve a God who loves us and whose compassions are new every morning. Meditate on His marvellous promises; He won't let you down!
"Now may our Lord Jesus Christ Himself, and our God and Father, who has loved us and given us everlasting consolation and good hope by grace, comfort your hearts and establish you in every good word and work." 2 Thessalonians 2:16-17