Hope Reflected | Hidden in Plain View
Written by H, Posted in Christian Living, Published Work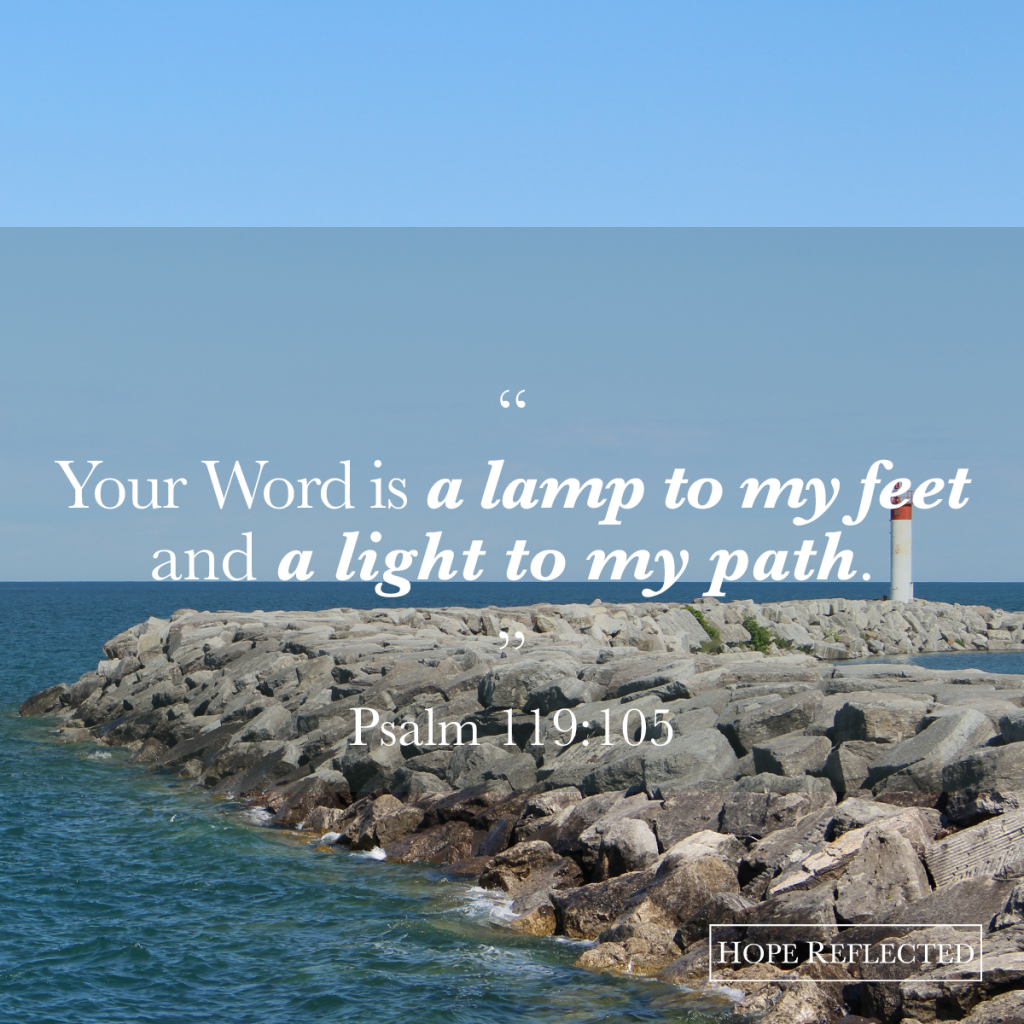 Hidden in plain view
Last week, I had a visit from my friend Rudy. We met last year, and since discovering our mutual Faith, Rudy has been a real encouragement to my heart. He has his own unique ministry, part of which includes taking the fronts of cards and photographs and putting them on wooden plaques to hang as art. Rudy gifted me a few of these plaques, including one with the name of JESUS painted between lines that reads "Some see Him; some don't". Besides being a conversation starter, Rudy's gift is also thought provoking. While some of us accept Christ at a young age and live our lives trying to follow Him, others go their whole lives and either don't realize – or refuse to acknowledge – that Christ is right in front of them. And why is that?
Perhaps you think all Christians are hypocritical. Perhaps you've had a bad experience by going to church. Or maybe you think that Christians just can't get along. Whatever you think, the fact is that we are all human. We all make mistakes, and we all sin. Yes, everyone! The only thing that makes Christians different is that we've accepted Christ into our hearts.
Whether or not you choose to accept it, Jesus is right in front of you. He knew about you even before you were born, and He gave His life so that you can have eternal life. You may not want to think about what happens when you die, or when your loved ones die, but Heaven and Hell are both very real places. What you choose to live for here on earth determines where you will spend your eternity. So are you ready? And if you haven't chosen to live for Christ, what have you got to lose?
Maybe you think you've already got it all together; perhaps you're retired, you live in your dream home, and you drive a great car. Or, maybe you're struggling, between jobs, and trying to make ends meet. Choosing to live for Christ doesn't necessarily mean that your life on earth is going to get any better or worse – in fact, now more than ever before, Christians are persecuted for what we believe, – however choosing a life for Christ means that you will always, always, have a built-in compass, a comforter, and a constant companion.
Christ is our compass. "Your word is a lamp unto my feet and a light to my path." (Psalm 119:105) You know that feeling when you're lost, or when the GPS is slower than your car and you miss the turn off for your destination? When you choose to live for Christ, and you're seeking Him daily, you don't have to worry about getting lost. He'll keep you on the right track, even if it means providing just enough light to take you to the next step. "A man's heart plans his way, but the Lord directs his steps." (Proverbs 16:9)
Christ is our comforter. "Blessed be the God and Father of our Lord Jesus Christ, the Father of mercies and God of all comfort, who comforts us in all our tribulation, that we may be able to comfort those who are in any trouble, with the comfort with which we ourselves are comforted by God." (2 Corinthians 1:3-4) Wherever you are, and whatever you're going through, Christ is the Great Comforter. Matthew 5:4 tells us that "Blessed are those who mourn, for they shall comforted." There is no person or thing on this earth that can compare to the comfort that Christ provides.
Christ is our constant companion. "And he said, 'My presence will go with you, and I will give you rest.'" (Exodus 33:14) David said in Psalm 46 that God is "ever present" with us. No matter where you are – both physically and emotionally – God is with you. All you have to do is talk to Him. It might sound silly to some, but from my own experience, when you make a point to pray and converse with God, He hears you, and He will show you in amazing ways that He hears you.
Christ will never turn away anyone who turns to Him.
Originally published as "Hidden in plain view." Minto Express, Independent Plus, Arthur Enterprise-News, Mount Forest Confederate. August 3, 2017: 7. Print. Web.