Hope Reflected | Encouragement | Psalm 139
Written by H, Posted in Christian Living, Encouragement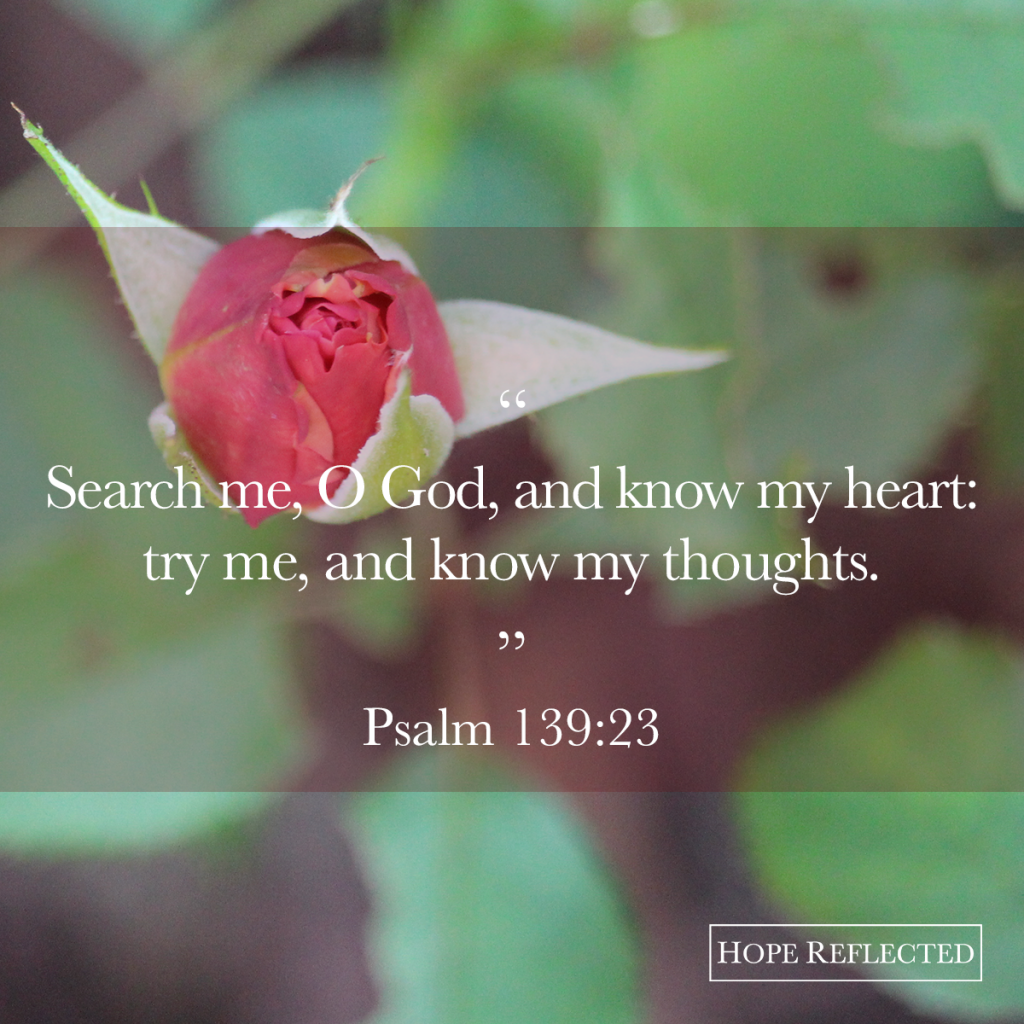 "Search me, O God, and know my heart: try me, and know my thoughts." (Psalm 139:23)
Sometimes, you have a bad day. Sometimes, you have a series of bad days. Sometimes, it seems like your bad days just won't end!
When you're feeling like the whole world is against you, or you feel like you just can't do anything right, remember what the psalmist said in Psalm 139.
God knows when you sit down, and He knows when you rise. He understands all of your thoughts, even if you don't say them aloud or share them with anyone. God is your compass, and He knows all your ways. He knows every word on your tongue before you even think them. There is no where — no height and no depth — we can ever go that God is not already there. God cares for each one us, and He cared for us even before we were born!
We serve a God Who is bigger than a bad day (or a bad week)! We will all face days that are less than desirable, and in the end, as long as our hearts are right with the One Who matters, that is what matters. So the next time you find yourself down, or hurting, ask God to search your heart, and remember that He knows you. He knows your thoughts. And He cares for you.
"Search me, O God, and know my heart: try me, and know my thoughts." (Psalm 139:23)