The Infallible Word of God
Written by H, Posted in Christian Living, Published Work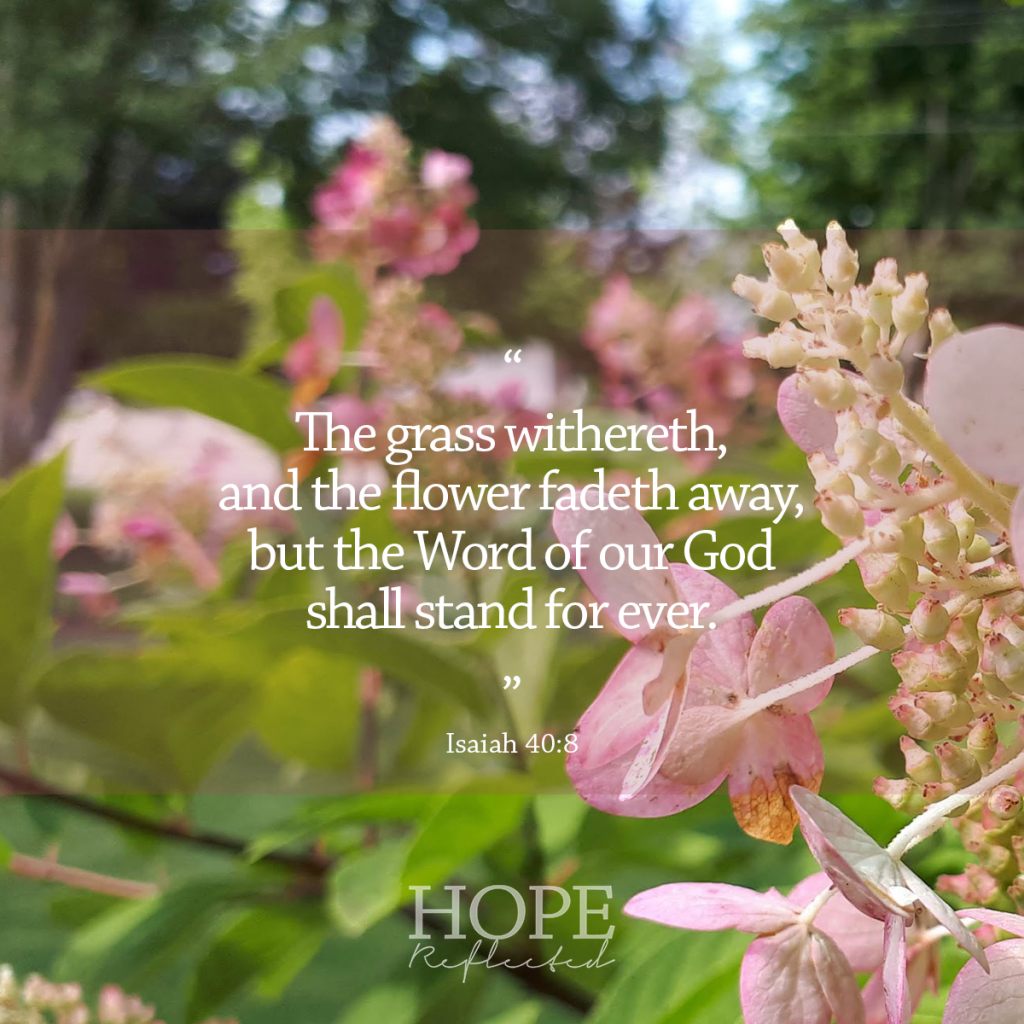 Is God's Word infallible?
Yes! Is God's Word truly inerrant? Yes! Is the Bible really relevant in this "advanced" world in which we live? Yes! It's paramount that we have a solid understanding of Scripture, as our understanding of the Bible will directly affect our world view. "Order my steps in thy word," wrote the Psalmist in Psalm 119:133, "and let not any iniquity have dominion over me."
One of the ways we can be sure of the infallible Word of God is through fulfilled prophecy. "I have declared the former things from the beginning; and they went forth out of my mouth, and I shewed them; I did them suddenly, and they came to pass." (Isaiah 48:3) Many people don't realize that when the Bible was written, 27% of the Bible was prophetic (it hadn't yet come to pass).[1] In Isaiah 7:14, Isaiah prophesied that Jesus would be born of a virgin, and He was. In Micah 5:2, Micah prophesied that Jesus would be born in Bethlehem, and He was. There are even specific prophecies in Zechariah 9:9 and 11:12-13 that Jesus would ride on a colt into Jerusalem and be betrayed for thirty pieces of silver.
These are just a few examples of prophecies fulfilled concerning our Lord. There are many others, and about additional historical events as well.
God's Word endures
"The grass withereth, the flower fadeth: but the word of our God shall stand for ever." (Isaiah 40:8) It doesn't get much more clear than that. The earth may pass away, but God's Word will endure (hey, that's also prophetic). Generation after generation, century after century, God's Word still stands, and it still proves itself relevant today. The Bible is the best-selling non-fiction book of all time[2], with estimates of more than 5 billion sold. Over no other book have so many people given their lives and been willing to die.
Furthermore, countries were even founded on Biblical principles. The "Dominion" in the name "Dominion of Canada" and the Latin "A mari usque ad mare" (translated "From sea to sea") on Canada's coat of arms, are direct references to Psalm 72:8. The Declaration of the United States of America directly addresses God as Creator.
God's Word stands fast and it will for ever (Psalm 11:8).
"For the word of God is quick, and powerful, and sharper than any twoedged sword, piercing even to the dividing asunder of soul and spirit, and of the joints and marrow, and is a discerner of the thoughts and intents of the heart." (Hebrews 4:12) As Tozer once said, "God's words are not for me to edit and tinker with, but to believe and obey."

---
You can read more about the importance of spending time in God's Word here.
---
[1] Bingham, Nathan W. "Fulfilled Prophecy Demonstrates the Divine Inspiration of Scripture." Ligonier Ministries, 29 June 2016, https://www.ligonier.org/blog/fulfilled-prophecy-demonstrates-divine-inspiration-scripture/
[2] "Best-selling book of non-fiction." Guiness World Records, https://www.guinnessworldrecords.com/world-records/best-selling-book-of-non-fiction/
Originally published as "The Infallible Word of God." Minto Express, Independent Plus, Arthur Enterprise-News, Mount Forest Confederate, Walkerton Herald-Times. August 1, 2019: 6. Print. Web.