Wednesday Wisdom: Get into God's Word
Written by H, Posted in Christian Living, Wednesday Wisdom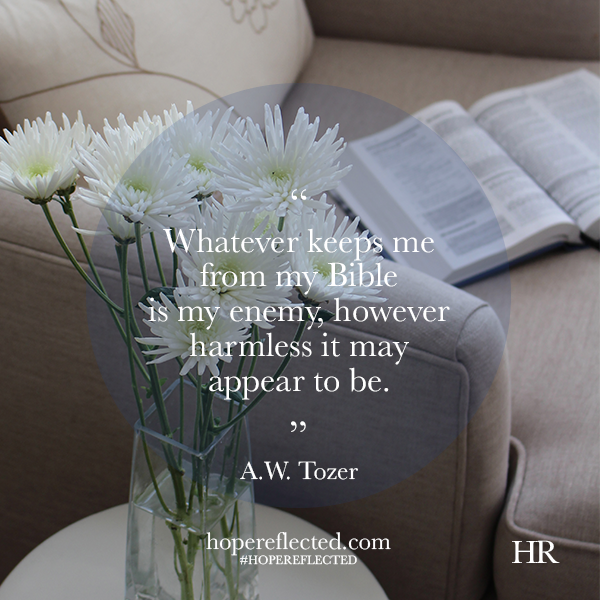 "Whatever keeps me from my Bible is my enemy, however harmless it may appear to be." A.W. Tozer
God's Word is perhaps the greatest earthly gift we will ever receive. It's a compass for everyday living, an encouragement when we're down, and an instruction manual with details on how to deal with life.
If you're someone who's not accustomed to practicing devotions on a daily basis, I encourage you to seek out the Bible and its wisdom each and every day. Make time each day to get into God's Word. Even if you just start with a Psalm or a Proverb, make the effort to read something from the Bible each day. You won't regret it!
David said in Psalm 119:105, "Thy word is a lamp unto my feet, and a light unto my path." When we go out in the world with God's Word as our guide, He will provide light for our steps and direct our paths. Tozer said that whatever kept him from his Bible was his enemy, because he realized the crucial importance and impact of the Bible in his life. God's Word is not just a way to to get to know more about God; it's a way to know God.
"Whatever keeps me from my Bible is my enemy, however harmless it may appear to be." A.W. Tozer