Monday Encouragement: Lamentations 3:22-23
Written by H, Posted in Christian Living, Encouragement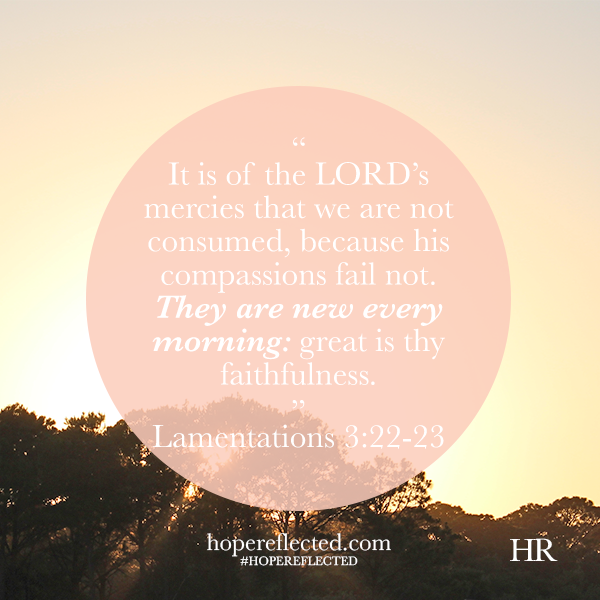 "It is of the LORD's mercies that we are not consumed, because his compassions fail not. They are new every morning: great is thy faithfulness." Lamentations 3:22-23
How about these verses for some instant encouragement? Our Lord's compassions are new every morning. Every. Morning.
Even on the days you don't feel like you can face the day, or on the days when you feel too tired to get out of bed and wonder where you will get the strength to make it through the day.
We serve a God Who is merciful and faithful, and Whose compassions fail not and are new every morning.
See also Psalm 86:15:
"But thou, O Lord, art a God full of compassion, and gracious, long suffering, and plenteous in mercy and truth." Psalm 86:15
Our God is full of compassion, grace, long-suffering, mercy, and truth.
His attributes are great, and so is His faithfulness!