Hope Reflected | The Anchor
Written by H, Posted in Christian Living, Published Work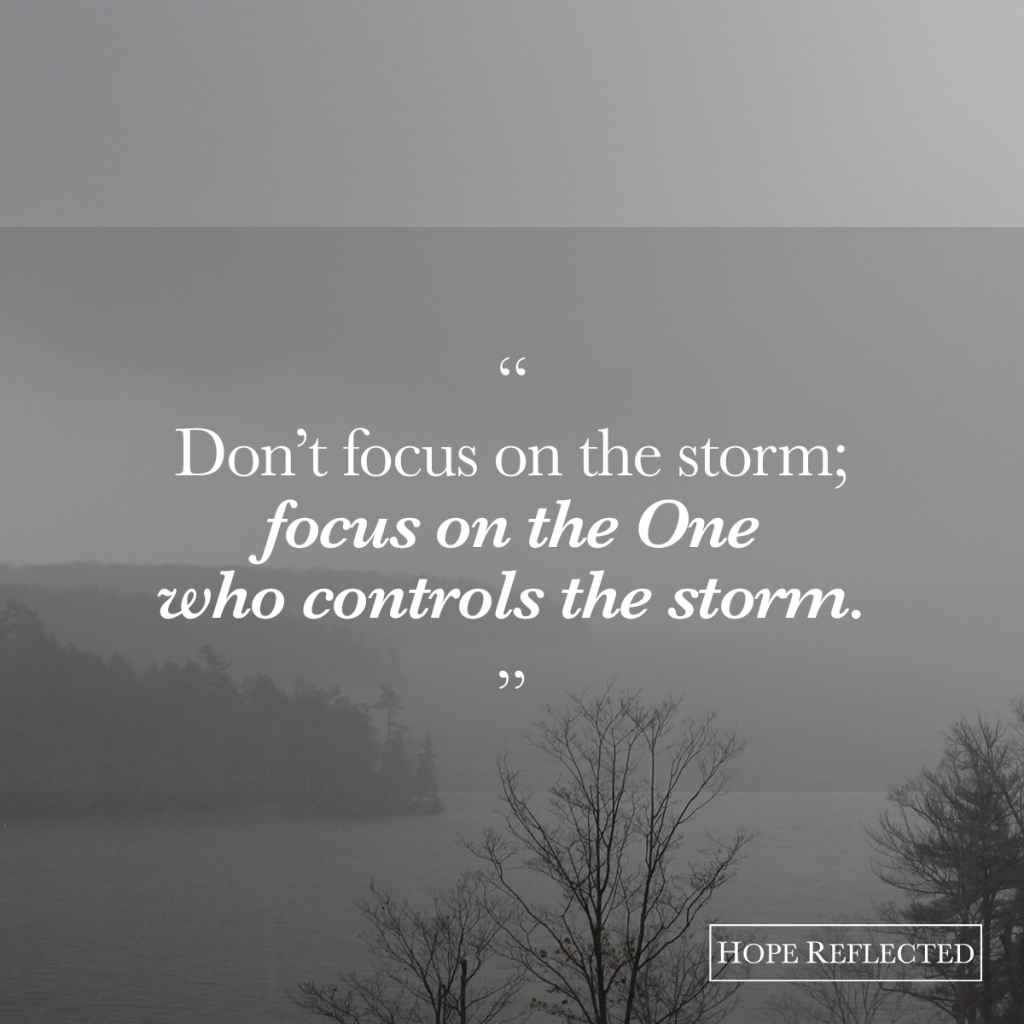 The Anchor
During one of our trips down South, Wes and I spent a great deal of time on the waterfront, exploring some large watercraft and even an aircraft carrier. Whether a small fishing vessel, a mid-size yacht, or an aircraft carrier, every ship needs an anchor.
Like ships, we also need an anchor as we walk through this life. We need an anchor to keep us from drifting. Often overlooked, an anchor is arguably one of the most important components of the ship, for several reasons.
An anchor provides safety. "You are my hiding place; you will protect me from trouble and surround me with songs of deliverance." (Psalm 32:7) When we trust the Lord as our anchor, we're told several times throughout Scripture that He will keep us safe. Even the hymn writer William C. Martin wrote in his famous hymn, "My Anchor Holds," that "wildly though the winds may blow, I've an anchor safe and sure, that can evermore endure." There is great peace that comes with security in Christ. When you know Him as your Saviour, only then can you truly say, "I will both lay me down in peace, and sleep, for thou, God, only makest me dwell in safety." (Psalm 4:8)
An anchor provides strength. "God is our refuge and strength, an ever-present help in trouble." (Psalm 46:1) You may be in the best physical shape of your life, but true strength is found in your soul. When you trust the Lord as your Saviour, you've got strength like no one else. Nothing is impossible when God is your strength. "Those who wait on the LORD shall renew their strength; they shall mount up with wings like eagles, they shall run and not be weary, they shall walk and not faint." (Isaiah 40:31)
An anchor provides stability. "Wisdom and knowledge will be the stability of your times." (Isaiah 33:6) No matter what you're going through in life, you can count on Christ to remain the same. When you trust the Lord as your Saviour, you've got an anchor that will hold you sure, no matter how tough the storms of life may seem. I love how in Psalm 18, David says that God "enlarged my steps under me, that my feet did not slip." (Psalm 18:36) Having Christ as your anchor may not change the circumstances around you, but it does change how you react to those circumstances. Even when you feel like there's no way you can catch your balance, Christ will sustain you, and He will stabilize you.
When we choose Christ as our anchor, it is then that we can truly sing like the hymn writer, "We have an anchor that keeps the soul steadfast and sure while the billows roll, fastened to the Rock which cannot move, grounded firm and deep in the Saviour's love." Whether the seas of life are calm or stormy, it's an incredible thought that we can fasten ourselves to the Rock which cannot move. Don't focus on the storm; focus on the One Who controls the storm! "This hope we have as an anchor of the soul, a hope both sure and steadfast." (Hebrews 6:19)
Originally published as "The Anchor." Minto Express, Independent Plus, Arthur Enterprise-News, Mount Forest Confederate. August 31, 2017: 7. Print. Web.