Hope Reflected | Sounds Good
Written by H, Posted in Christian Living, Published Work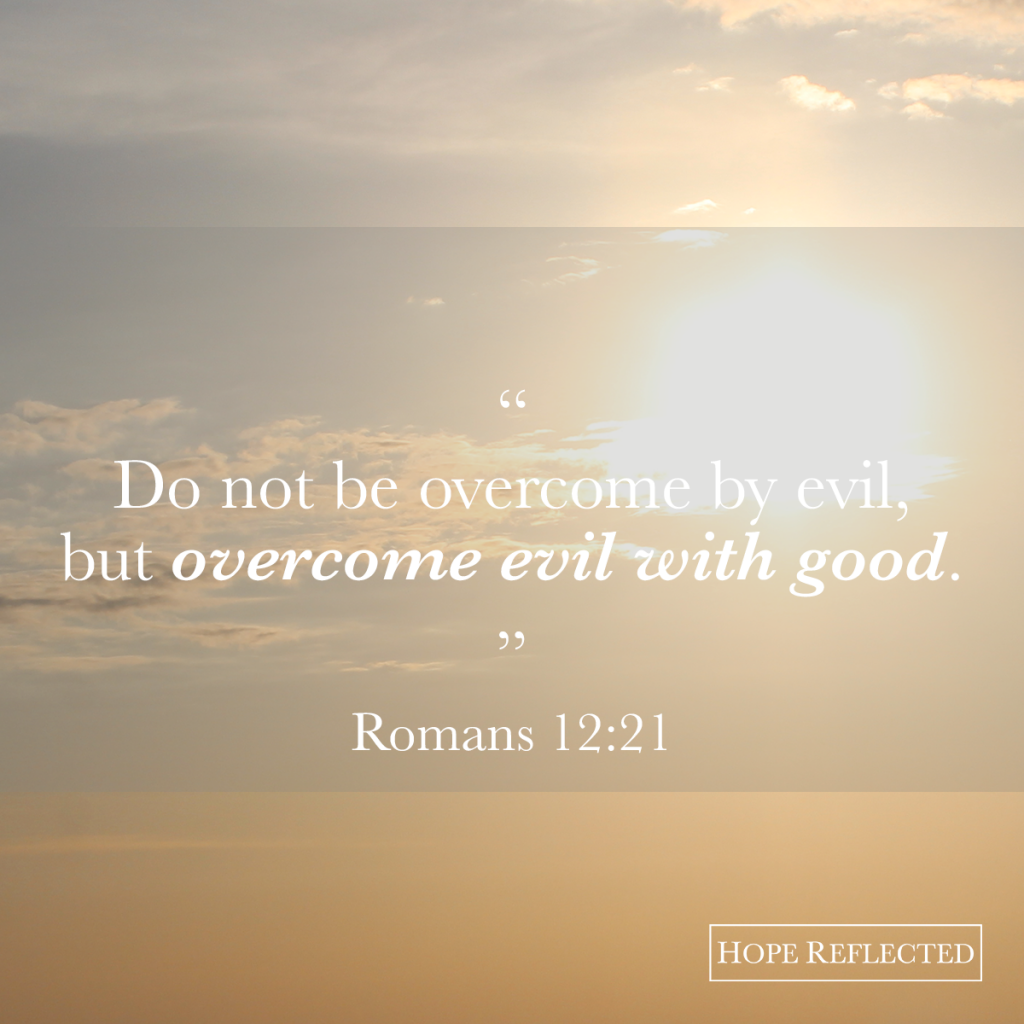 Sounds Good
Sometimes, the very topics we're fearful to bring up in conversation or talk about because we don't want to offend another are the very things that others are thinking about. By now, we've all heard of the "silent majority", and the silent majority goes well beyond the lines of politics.
If we don't step up and stand out, we're never to going to make an impact. Too often, fear – of speaking up because we're afraid of offending someone, or of speaking our mind because we don't want others to take what we say the wrong way – causes us to remain silent, and silence is what got the world to the state it's at today.
Since when do we have to be silent because we're afraid of offending someone? Since when did we get the right to not be offended? And who thinks realistically that we can go through our entire lives and never be offended by what someone else says? Unless each of us lived our lives in a bubble, there's always going to be someone who disagrees and has a different opinion. We can't live in fear of offending others just because we may have differing viewpoints.
Here's what the Bible says about standing up for what is right.
Romans 12:21 "Do not be overcome by evil, but overcome evil with good." If you ignore something or don't say anything, you condone it. See also the old saying, "He who stands for nothing will fall for anything." There is a danger in not standing up for what is right.
Isaiah 1:17 "Learn to do good; seek justice, rebuke the oppressor; defend the fatherless, plead for the widow." Remember what we're told in Micah 6:8 – "He has shown you, O man, what is good; and what does the LORD require of you but to do justly, to love mercy, and to walk humbly with your God?" Standing up for what is right doesn't necessarily mean you're leading a protest or standing on a stage with a microphone; no, standing up for what is right is as simple as truly living what you believe and aligning your walk with your talk.
Galatians 6:7-10 "Do not be deceived, God is not mocked; for whatever a man sows, that he will also reap. For he who sows to his flesh will of the flesh reap corruption, but he who sows to the Spirit will of the Spirit reap everlasting life. And let us not grow weary while doing good, for in due season we shall reap if we do not lose heart. Therefore, as we have opportunity, let us do good to all, especially to those who are of the household of faith." It's easy to get caught up in all the woes of the world, however it's important that we don't lose sight of eternity. That's not to say that we shouldn't continue standing up for what's right; it means that ultimately, God is in control, and when we feel discouraged or disheartened, we need to remember that He's got this in the palm of His hand.
James 4:17 "To him who knows to do good and does not do it, to him it is sin." Recently, I read a short piece by Franklin Graham, where he spoke about personal feelings and how ultimately, regardless of our own feelings or inclinations, God is the authority. This poignant piece about Biblical correctness really resonated with me, because it can be easy to get caught up in our own definition of what's "good" or "right", but it only matters if that aligns with what God says in His Word.
As Martin Luther King Jr. once said, "Our lives begin to end the day we become silent about the things that matter."
Originally published as "Sounds Good." Minto Express, Independent Plus, Arthur Enterprise-News, Mount Forest Confederate. May 4, 2017: 7. Print. Web.