Wednesday Wisdom | Invest in something that contributes to your growth
Written by H, Posted in Christian Living, Wednesday Wisdom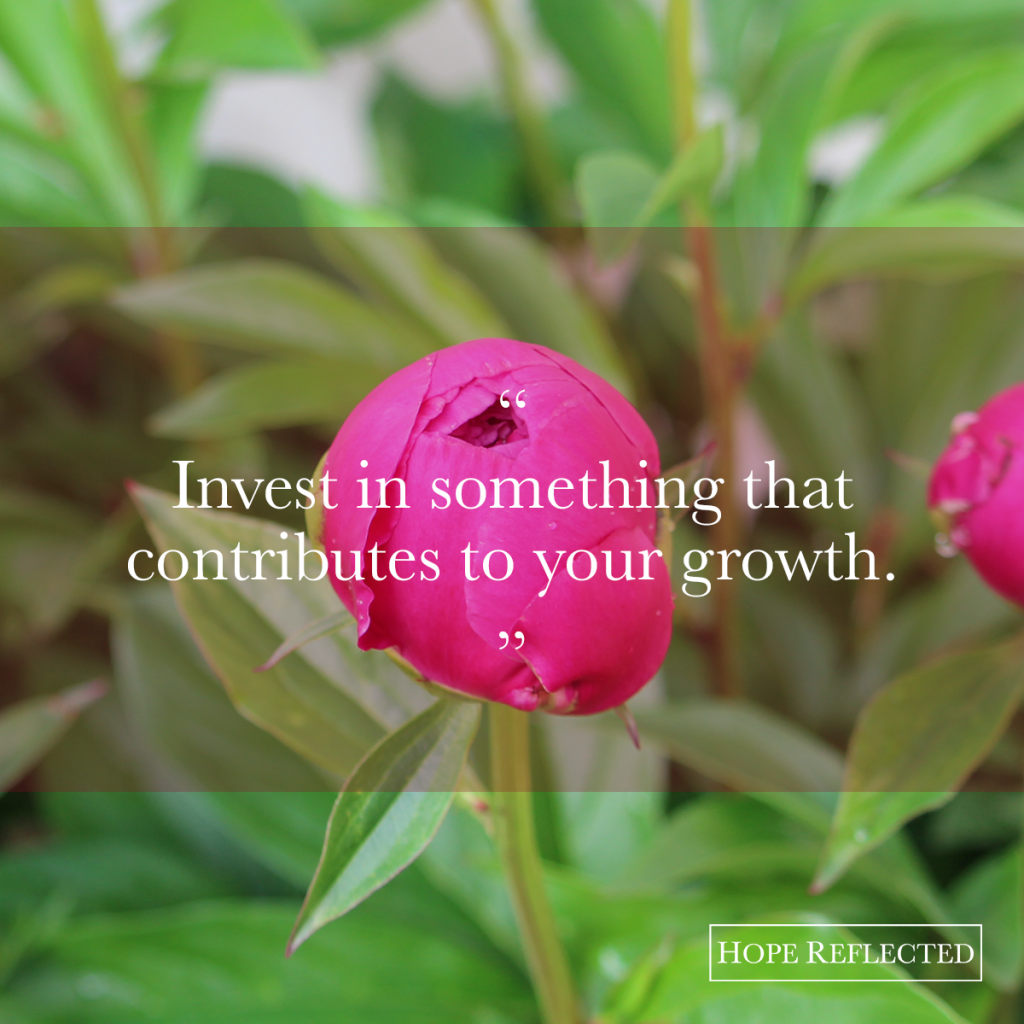 Invest in something that contributes to your growth.
Ever find yourself talking or thinking negatively about your own body? Or spending time with people who are less than encouraging? Reading or watching things that aren't uplifting or edifying?
We need to stop pouring energy into things that defeat our spirit, and start spending time investing in things that contribute to our growth.
A great place to start investing is in God's Word. We often take for granted the treasures found within the Bible! Take a look at God's will for your life by taking the time to dig into God's Word!
Here are three incredible ways that God uses the Bible to help us grow:
The Bible will teach you: 2 Timothy 3:16-17 tells us that, "All Scripture is given by inspiration of God, and is profitable for doctrine, for reproof, for correction, for instruction in righteousness, that the man of God may be complete, thoroughly equipped for every good work." Encouraging, edifying, and filled with wisdom, God's Word is given to teach us. You can't grow if you don't learn, so why not spend some time equipping yourself for God's will in your life?
The Bible will give you peace: Jesus told the disciples in John 16:33, "These things I have spoken to you, that in Me you may have peace. In the world you will have tribulation; but be of good cheer, I have overcome the world." There is no peace like the peace that God provides. In Philippians 4:7 we're reminded that "the peace of God, which passeth all understanding, will keep your hearts and minds through Christ Jesus."
The Bible will encourage you: Keep in mind Joshua 1:9, "Have I not commanded you? Be strong and courageous. Do not be afraid; do not be discouraged, for the LORD your God will be with you wherever you go." Do not be discouraged! Encouragement is the opposite of discouragement, and throughout God's Word, we are commanded to encourage one another: "Therefore encourage one another and build one another up, just as you are doing." (1 Thessalonians 5:11) One way that the Bible will encourage you is through the testimony of other Christians who've gone on before you! Consider the earthly ministries of Ruth, David, Moses, Noah, Esther, Naomi, and countless others! The Bible is filled with the testimonies of other real life Believers who have gone through this life before us. We can read about their challenges, their triumphs, and ultimately be encouraged by their lives.
Invest in something that contributes to your growth. The Bible is a great place to start!