What are you getting at?
Written by H, Posted in Christian Living, Published Work
Verses from the book of Proverbs about thinking before we speak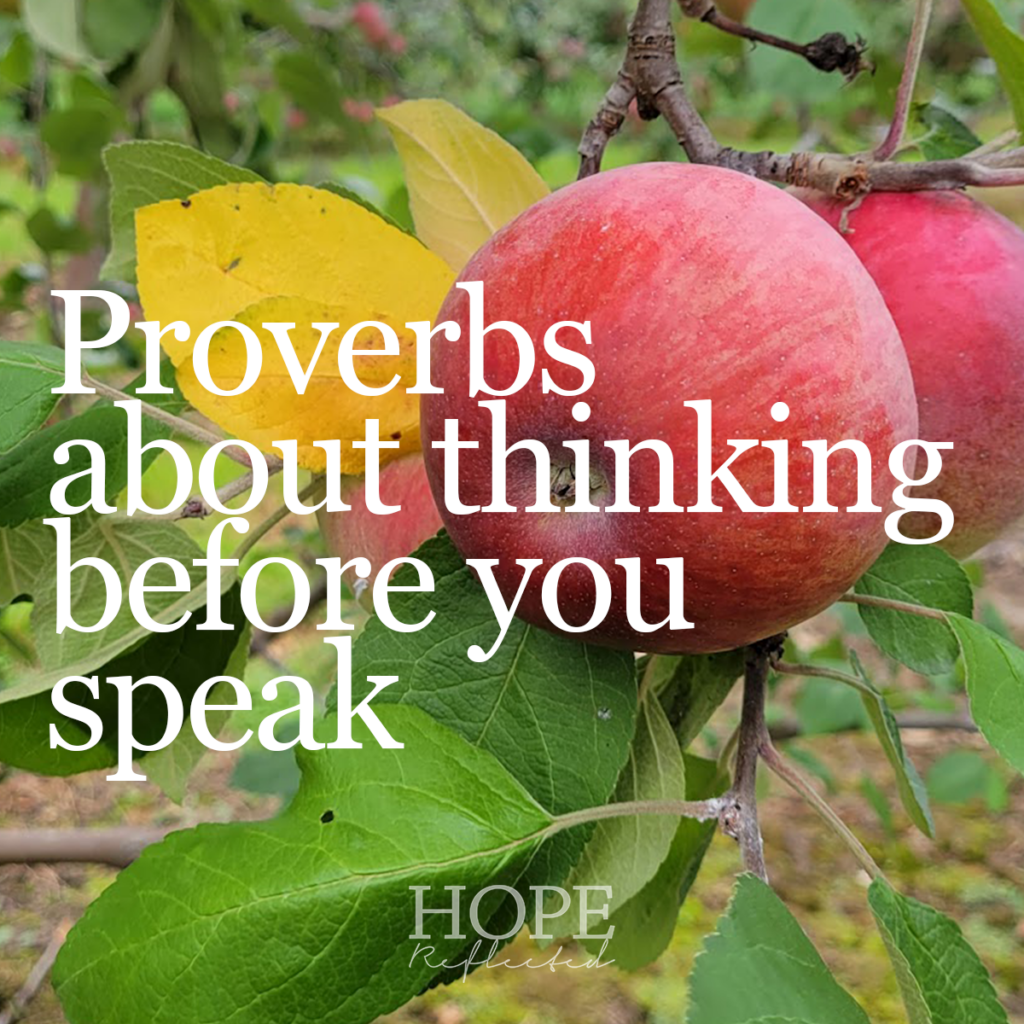 Getting the last word
Proverbs 4:7 tells us that "Wisdom is the principal thing; therefore get wisdom: and with all thy getting get understanding."
It seems in life that we use all our getting for things other than wisdom and understanding.
In conversation, we're more eager about getting the last word in than we are actually listening to what others have to say. We get caught up in getting everything off our chests and venting instead of waiting to react and respond. We're taken up with getting, but sometimes what we're getting isn't good for us, and makes us into fools instead of wise people.
Responding without listening
We're all guilty of it; in the middle of a conversation, instead of actively listening, we tend to formulate our next statement.
Proverbs 14:3 says that "In the mouth of the foolish is a rod of pride: but the lips of the wise shall preserve them."
When we respond without listening, we are being foolish. Matthew Henry wrote that "Where there is pride in the heart, and no wisdom in the head to suppress it, it commonly shows itself in the words…". Someone once said that the problem with closed-minded people is that their mouths are always open. People who are closed-minded are often that way because they're more interested in the sound of their own voice than they are in listening to what others have to say.
Getting everything off your chest
As Proverbs 18:2 tells us, "A fool hath no delight in understanding, but that his heart may discover itself." Wise people want to understand, and so they think before they speak. They're more interested in getting understanding than they are getting the last word.
While a fool is more interested in getting everything off his chest, a wise person understands the value in purposefully processing before speaking. Wise people think before they speak. "A fool uttereth all his mind: but a wise man keepeth it in till afterwards." (Proverbs 29:11).
Holding your peace
At one time or another, we've all been reminded to "sleep on it" or to "take a breath" before responding to a rude comment, a terse work email, or a backwards compliment. Sometimes, a fresh perspective helps us see that perhaps no response is best. Careful consideration in a conversation can save us from saying something we'll regret.
I believe it was Mark Twain who wrote that "It is better to keep your mouth closed and let people think you are a fool, than to open it and remove all doubt." In Proverbs 17:28 we read that "Even a fool, when he holdeth his peace, is counted wise: and he that shutteth his lips is esteemed a man of understanding."
Getting understanding > getting your point across
This is not to suggest that we should go around quietly and never speak up and speak out, however we ought to know when to speak and when to hold our tongues. While getting everything off our chests may be tempting, there is a time and place to speak and to be silent.
When it comes to our words, we should be more interested in getting understanding than getting our point across.
Originally published as "What are you getting at?" Independent Plus. July 14, 2022: 5. Print. Web.