The Reason for the Season: A primer on Advent
Written by H, Posted in Christian Living, Published Work
What is Advent?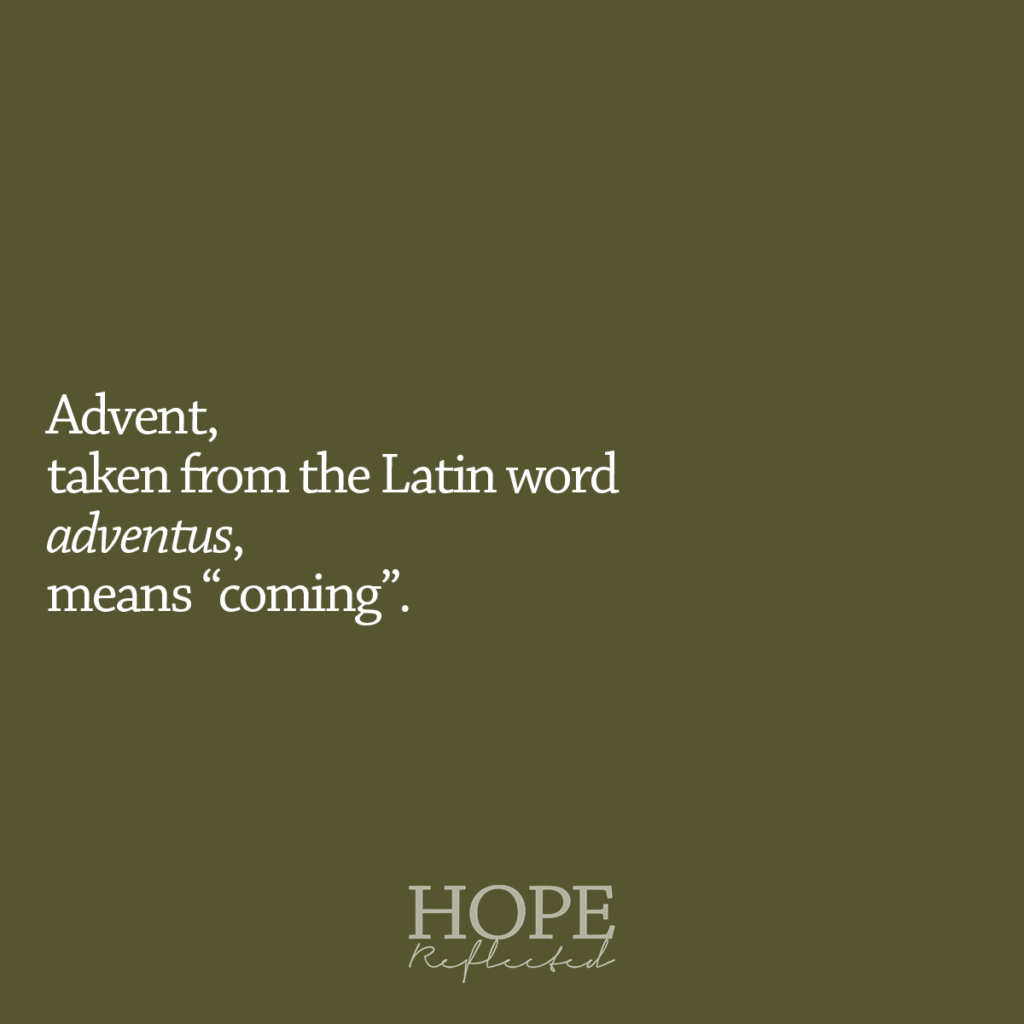 Advent, taken from the Latin word adventus, means "coming". During the four weeks of December each year, we celebrate the first advent of Christ and prepare our hearts for Christmas. Some families have an advent calendar for each day leading right up to Christmas day. Others prepare by reading through a selection of devotionals each day.
Some churches use an advent wreath and light a candle for each of the four Sundays:
the Prophecy candle, which symbolizes the hope of fulfilled Scripture;
the Bethlehem candle, which reminds us of the humility of Christ and symbolizes our faith in Him;
the Shepherd's candle, which symbolizes love and reminds us that Christ came for all (including the shepherds who were some of the most inconspicuous people of their time);
the Angel's candle, which symbolizes peace and reminds us of the Good News that angels announced.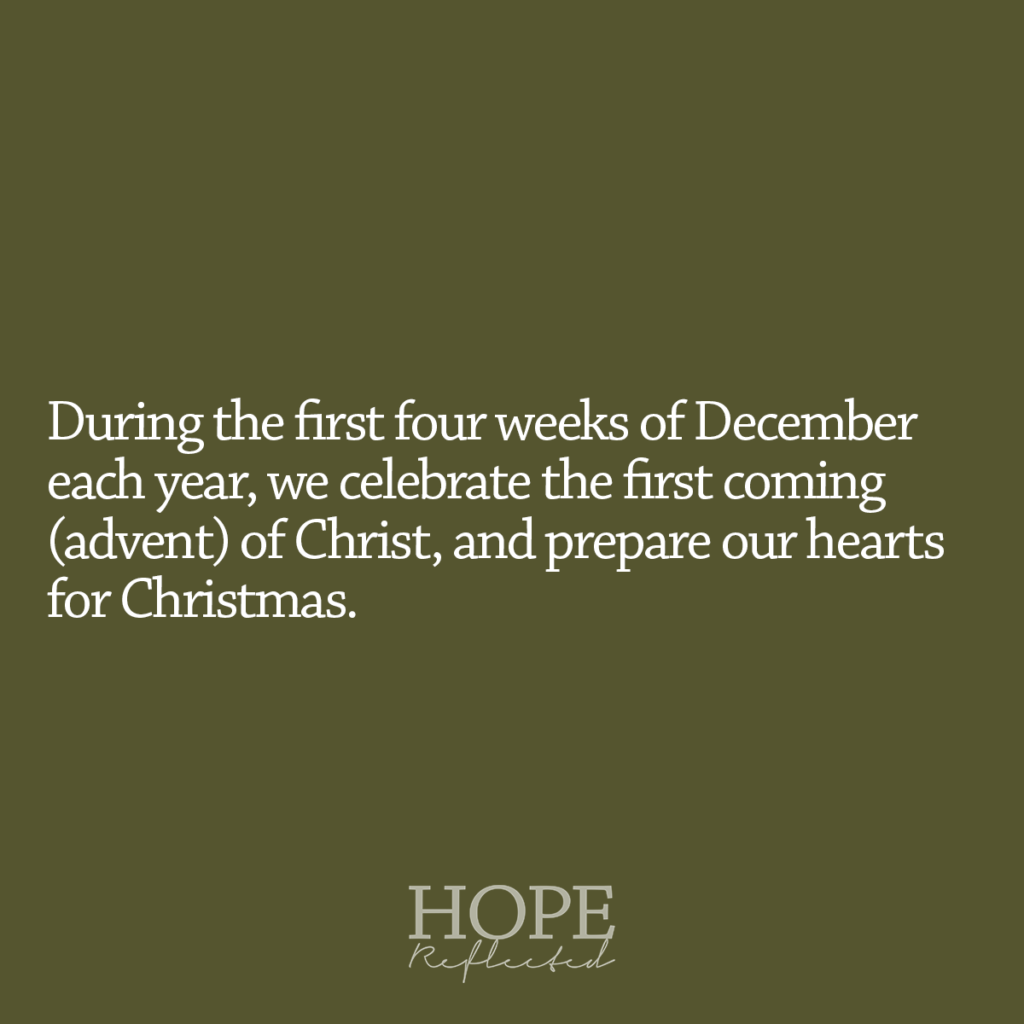 Why does Advent matter?
Advent matters a great deal, because through it, we're reminded of the accuracy of God's Word. Advent represents truth. However we celebrate Advent, we remember that we are celebrating the first advent of Christ. After all, that is what Christmas is all about.
Christ's birth fulfills so many prophecies in Scripture:
the virgin birth (Isaiah 7:14);
the incarnation of Christ (Isaiah 9:6);
the timing of Christ's arrival on earth (Daniel 9:24);
man's rejection of Christ (Isaiah 53:1-4);
Christ's crucifixion (Psalm 2);
Christ's resurrection (Psalm 16).
Does Advent matter if I'm not a Christian?
It sure does! Advent is an opportunity for you to come to know Christ and have a personal relationship with Him. (If you're wondering how you can come to know Christ, please read this). Advent serves as a reminder that Christ came to this earth so that every person could come to know Him. "For God so loved the world, that he gave his only begotten Son, that whosoever believeth in him should not perish, but have everlasting life." (John 3:16). Advent is a reminder that God so loved the world, and that includes you and I!
Should I celebrate Advent?
Should we celebrate the fact that God sent His Son to be birthed in a lowly manger, sent His Son to offer salvation to anyone who calls on His name? Yes!
This is a time of year when each of us can be reassured that no matter where we're at – lonely, discouraged, or overrun and under-appreciated – God has a purpose and He cares about every detail. Look how He worked in the lives of the shepherds. There they were, "abiding in the field, keeping watch over their flock by night," (Luke 2:8). God's glory shone around them, and everything changed. No matter where we are, God can work. We just need to be faithful. Notice how the shepherds were being faithful, quietly going about their work, and that's when God works. He is all about recognizing the unnoticed, the overlooked, and the under-appreciated.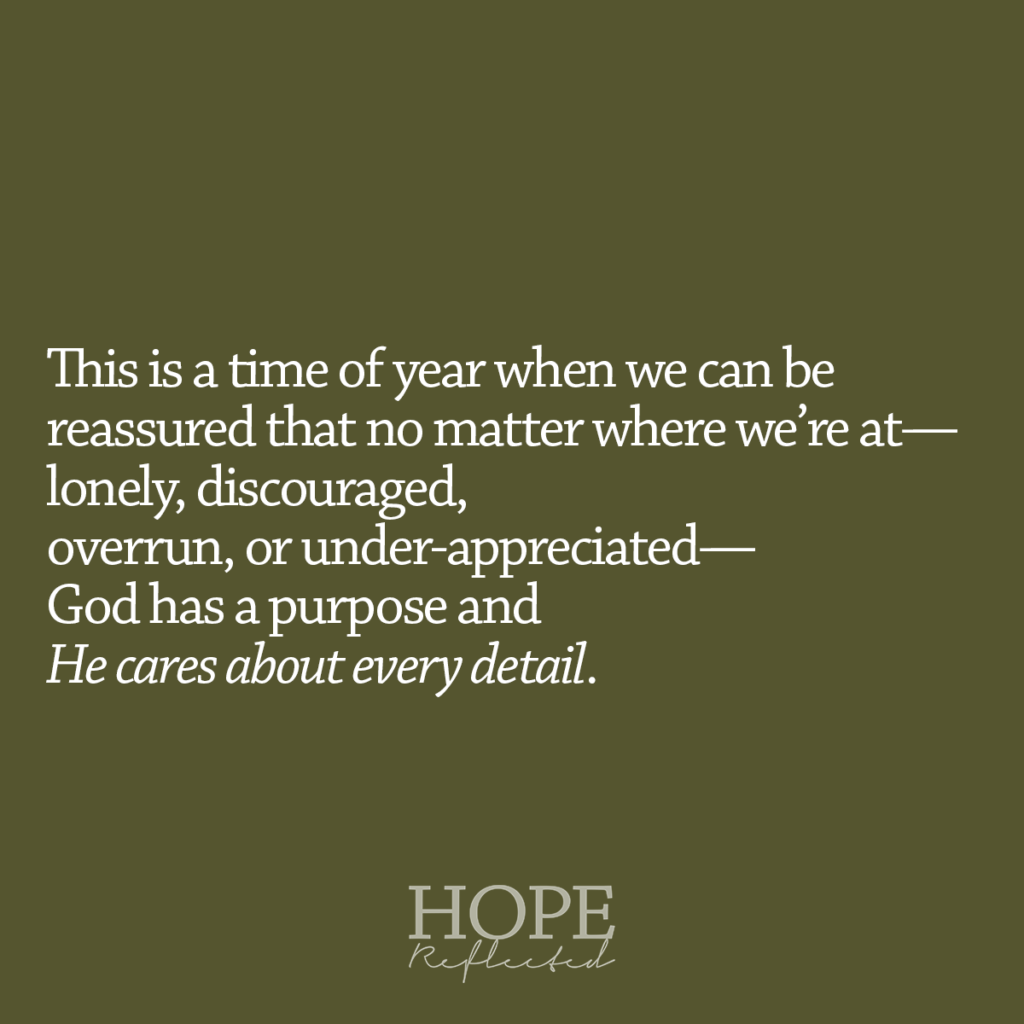 Who would have thought that the King of Kings would come to earth in the most humble of surroundings – in a stable, where the animals find shelter? Jesus, who throughout His earthly life was the model of humility, encouraged all of us to take up our yoke and come after Him, "for I am meek and lowly in heart:" (Matthew 11:29). It was Christ who reminded us – while speaking to perhaps one of the most prideful groups of His day, the Pharisees – "whosoever exalteth himself shall be abased; and he that humbleth himself shall be exalted." (Luke 14:11) Humility was one of the most incredible characteristics of Christ, and yet how often we fail to consider it during the Christmas season. Oh that our journey through advent will bring us closer to Christ. He is, after all, the reason for the season.
Originally published as "The reason for the season." Independent Plus. December 12, 2019: 5. Print. Web.