Hope Reflected: 3 Facts About Forgiveness
Written by H, Posted in Christian Living, Published Work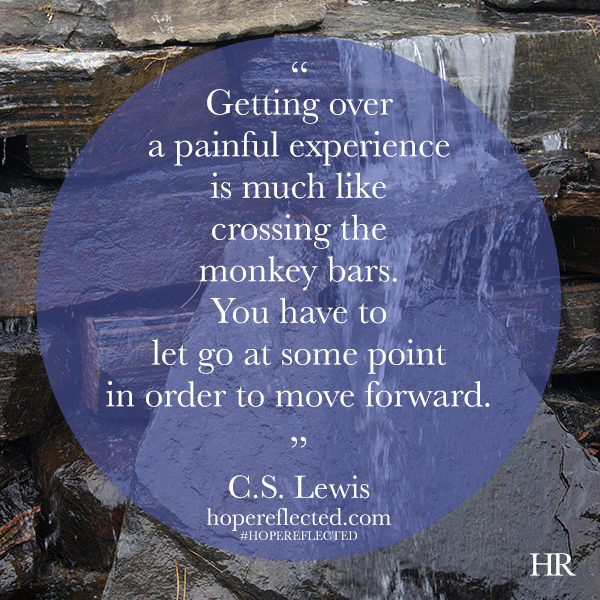 Ever been on the receiving end of advice like, "Just forgive, and move on." Seriously, people. Is it ever really that simple? Is the concept of 'water off a duck's back' really so straightforward and easy to achieve? If we're being honest, the answer is no. It doesn't matter if the wound is fresh, or several decades old: Each one of us has been in at least one situation that has had a life-altering impact – and that doesn't have to be a bad thing if we can learn the art of forgiveness. Done right, forgiveness is something that brings with it great reward. Forgiveness is also something that requires a huge helping of grace (when we're forgiving) and mercy (when we require forgiveness).
Forgiveness is a process. Forgiveness is more than just an action or a couple of words. Odd but true, there are some people in this world who think that uttering the words, "I'm sorry," can wipe the slate clean. Depending on the degree of the wrong that needs to be forgiven, that may be true, however more often than not, forgiveness is a process. Rebuilding trust takes time, and can be especially hard if you've been burned before. Proverbs 17:9 (KJV) says "He that covereth a transgression seeketh love; but he that repeateth a matter separateth very friends." It's like the analogy of the broken plate: Once the plate is dropped on the floor and broken – even if it's put back together again – chances are the plate will not look the same as before. Forgiveness is a process, and it's not a guarantee that circumstances and relationships will return to their previous state.
Forgiveness is a commandment, not an option. There are several places in scripture where we are commanded to forgive one another. A couple of my favourite examples include the parable of the unforgiving servant and Paul's letter to the Colossians. In Matthew 18:21-22 (the parable of the unforgiving servant), Peter asks Jesus, "Lord, how often shall my brother sin against me and I forgive him? Up to seven times?" Jesus responds, "I do not say to you, up to seven times, but up to seventy times seven." And again in Colossians 3:13 (NIV), "Bear with each other and forgive one another if any of you has a grievance against someone. Forgive as the Lord forgave you." It doesn't get much more clear than that!
Forgiveness feels good. It's almost like a release. I believe it was Buddha who said that bitterness is like drinking poison and expecting the other person to die. When someone wrongs you, it's human nature to hold on to that and stew over it. My college pastor frequently said of difficult situations, "You can let it make you bitter, or you can let it make you better." Choosing forgiveness is like a weight being lifted from your shoulders. It doesn't mean that you forget what happened to you; what it does mean is that you choose to not let those wrongs touch your today and tomorrow.
Forgiveness is a choice, and with it comes great power. Forgiveness does not excuse bad behavior; it helps the heart and encourages forward movement in life. C.S. Lewis said, "Getting over a painful experience is much like crossing the monkey bars. You have to let go at some point in order to move forward." It is from learning to let go that we are able to grow.