Encouragement: Psalm 147: 7-8
Written by H, Posted in Christian Living, Encouragement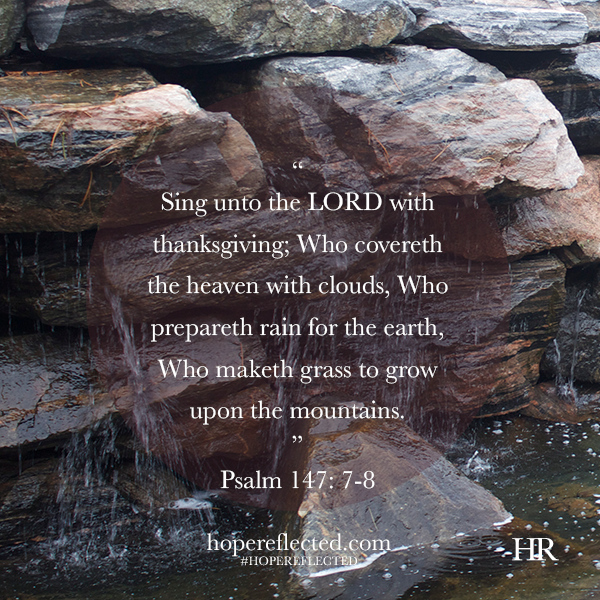 "Sing unto the LORD with thanksgiving; sing praise upon the harp unto our God: Who covereth the heaven with clouds, who prepareth rain for the earth, who maketh grass to grow upon the mountains." Psalm 147: 7-8
Autumn weather often brings along with it cloudy days, cold winds, and lots of rain.
Even during the dullest of days, there is so much to praise God for! He is the one Who creates the clouds, sends rain for the earth, and Who makes grass to grow on the mountains.
If you're searching for reasons to give Him praise, consider all the ways that God has demonstrated His faithfulness throughout your life. Count your blessings, and you're sure to be encouraged.
"Sing unto the LORD with thanksgiving; sing praise upon the harp unto our God: Who covereth the heaven with clouds, who prepareth rain for the earth, who maketh grass to grow upon the mountains." Psalm 147: 7-8