Hope Reflected | Encouragement | Hebrews 13:5
Written by H, Posted in Christian Living, Encouragement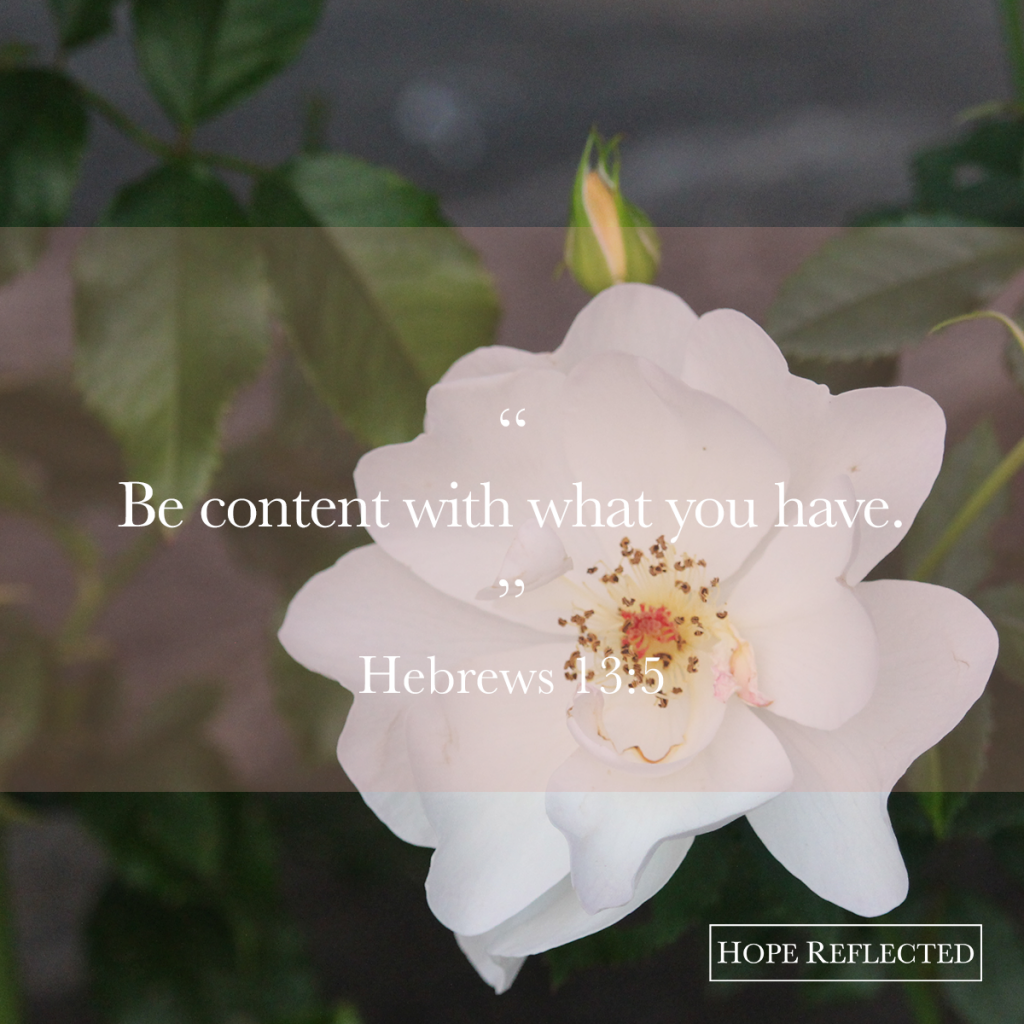 "Keep your lives free from the love of money and be content with what you have, because God has said, 'Never will I leave you; never will I forsake you.'" Hebrews 13:5
It is so easy to lose sight of what we already have by looking across the grass to what we think are greener pastures. The truth is though, that the grass isn't greener on the other side; the grass is greenest where we choose to water it.
When I find myself feeling discouraged or discontent, nothing puts me in check quite like taking an inventory of all that God has blessed me with. We can't experience true joy until we learn to be content with what we have, and the biggest part of that is giving thanks to God.
The things of this earth will pass away, but we are promised from God that He will never leave us for forsake us. Even when you feel like the whole world is against you, God is with you. No matter what happens or what you do, He will never leave you, and He will never forsake you.
That alone is reason to rest content!
"Keep your lives free from the love of money and be content with what you have, because God has said, 'Never will I leave you; never will I forsake you.'" Hebrews 13:5