Monday Encouragement: 2 Timothy 4:17
Written by H, Posted in Christian Living, Encouragement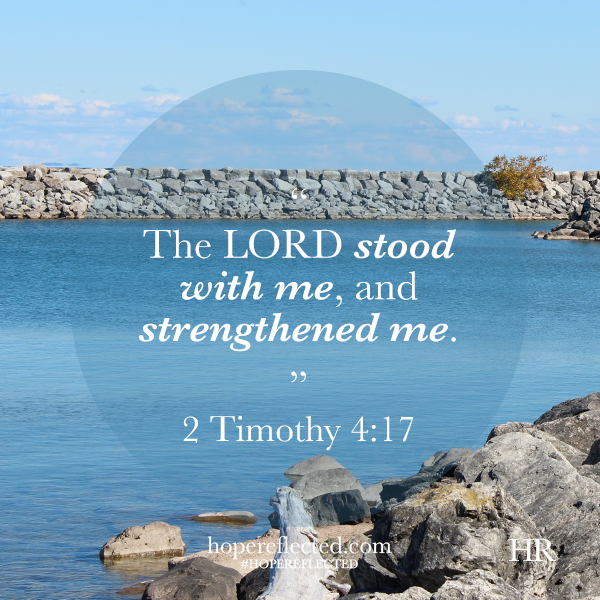 "Notwithstanding the Lord stood with me, and strengthened me;" 2 Timothy 4:17
The beginning of a new week always brings with it a sense of freshness. While I'd love to say the start of a new week always brings along with it a renewed energy, that'd be a lie, because quite often on Mondays we wake up longing for the weekend past and not ready to get out of bed at an early hour. (Especially as the days are getting shorter, am I right?!)
That being said, I find encouragement in the words of Paul in his second letter to Timothy: "Notwithstanding the Lord stood with me, and strengthened me".
Two things we quite often take for granted:
The Lord stands with us,
The Lord strengthens us.
There are some commentaries on the book of 2 Timothy that state that God provided Paul with courage and readiness. Heading into a new week, I can't think of two qualities better fitted to equip us for the week ahead.
If you're entering this week feeling discouraged, or down, or lacking the energy you think you need to make it through, meditate on God's Word and promises. He will stand with you and strengthen you if you put your trust in Him.
"Notwithstanding the Lord stood with me, and strengthened me;" 2 Timothy 4:17